"Terrifyingly complicated." These two words may probably sum up the usual experience of every small business owner who wants to take a shot at becoming a government contractor.
It is pretty expected to be intimidated, though, especially when the industry's leading players are famed conglomerates. Most of them are known for their expertise in developing cutting-edge defense and military technologies. In fact, these industry giants received the biggest share in the US government's $682 billion spending for government contracts.
Fortunately, in partnership with the US Small Business Administration (SBA), the federal government has set policies and programs in place to try to level the playing field and encourage open competition. And even though the whole process to become a government contractor sounds complicated at first, you only need to remember these four key points: evaluate your products and services, register your business, find government contracting opportunities, and submit bids!
How to become a government contractor?

Evaluate your products and services
The federal government comprises countless government agencies, offices, and organizations that require a specific type of product or service. And because of that, the US government claims the top spot as the biggest spender in the country. From hiring video production houses to procuring medical supplies to fight the pandemic—they need it all. So if you are feeling unsure whether a particular federal agency will buy whatever you are selling, chances are they will.
Fortunately, there are now several free online tools to check the government's contract spending habits, such as this search tool by the USASpending.gov.
Like how the Google search works, all you have to do is click the drop-down button for its search filters, type in the necessary keywords, select other filters to refine the results further, then hit enter. After a short while, the website will flash an extensive list of different government contractors, complete with their profile, the total amount of awarded government contracts, and the current government agency they are working with.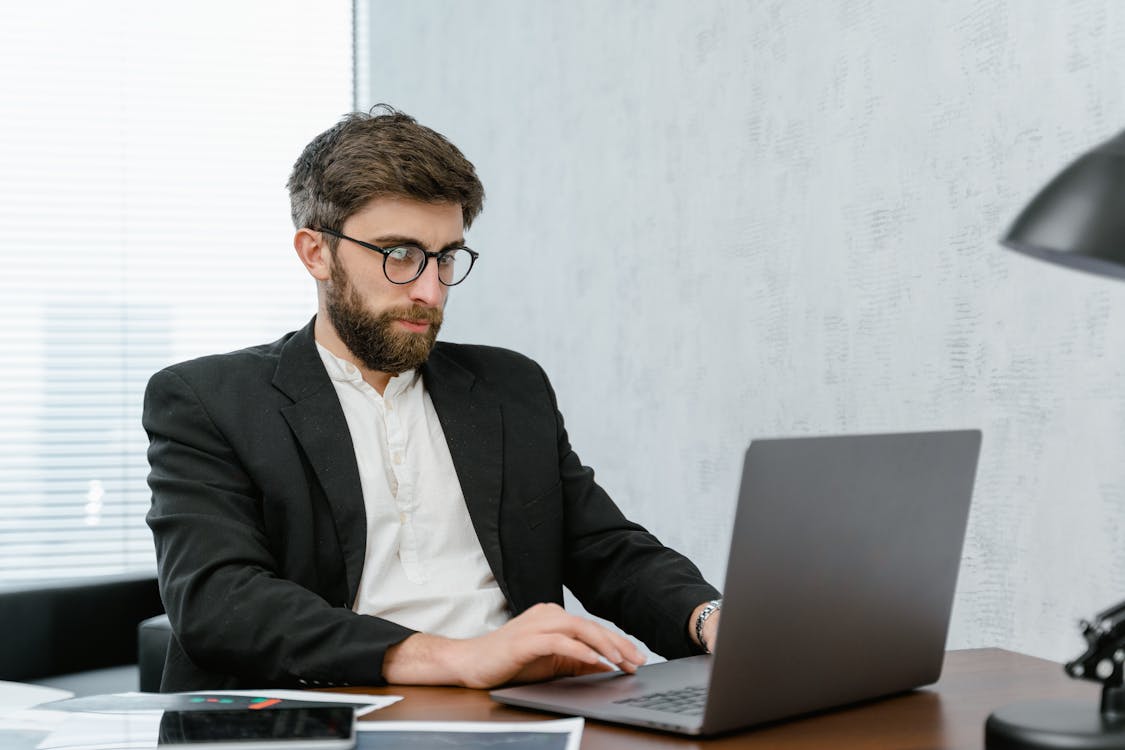 Register your small business for government contracting services
Before you start you win government contracts, you have to register your business first. Small companies are subjected to a series of paperwork. This process ensures the legality of the transaction between the private enterprise and the government. The administration's funding comes from the public, thus enforcing a strict registration process for small businesses for transparency.
But don't fret! We have prepared a comprehensive beginner's guide on how to start winning federal contracts.
1. Legally register your business name
First things first—decide on a business name that clearly reflects your brand identity and is not taken by any enterprise yet.
Then after you have decided on your legal business name, you should now register your business. This will protect your brand from legal implications and enjoy legal and tax benefits. In addition, there are four different ways to register your business, depending on your specific needs.
2. Apply for your federal and state tax ID numbers
After officially registering your business name, your next step is to apply for a federal tax ID or Employer Identification Number (EIN).
Your federal tax ID works similarly to your social security number. The former is used for business purposes, such as applying for business licenses and permits and paying taxes.
Applying for your federal tax id number is easy and convenient, too. You can get your federal tax ID by applying on the IRS's official website. As for your state tax ID number, you can check if your business is still required to pay state taxes by visiting your state's official website.
3. Request for your DUNS Number
Similar to your EIN application, requesting your DUNS number can be done online, too! To get your unique 9-digit code, file your application at Dun & Bradstreet's official website, then wait for it to be delivered to your registered email within 2-3 business days.
The requirements needed to get your DUNS number are pretty simple. You only need to prepare the necessary information about your business, such as:
The legal name of the company (write it exactly how it appears on your federal tax ID)
Physical address
Business's contact information
Name of the CEO or business owner
Legal structure or type of business
Year the company was established
Primary line of business
Total number of employees (including both full and part-time staff)
4. Know your North American Industry Classification Systems (NAICS) Code
Unlike DUNS, where you need to undergo a process to request your number, you only need to visit the website for your NAICS codes. All you have to do is identify your products and services and select which NAICS code listed from the website best matches them.
If you offer more than one product or service, you can have more than one NAICS code.
5. Confirm your business size
To know if your business qualifies as a small business, use this Size Standards Tool by the US Small Business Administration, available for free at their website.
4. Register your business at System for Awards Management (SAM) 
Signing up your business at SAM is necessary to start bidding on government contracts. Fortunately, the SAM registration is pretty easy to do, and not to mention free too! Prepare the following requirements before your sign up at their website for a smoother application process.
DUNS number
Taxpayer Identification Number (TIN) and taxpayer name
Contractor and Government Entity (CAGE) code for locally registered entities or NATO Commercial and Government Entity (NCAGE) code for foreign entities.
Financial and banking information for your Electronic Funds Transfer (EFT)
5. Fill out your SBA profile
This is a step that other contractors commonly overlook. Although it is not a necessary qualification on how to become a government contractor, having a compelling SBA profile gives the contracting officer a deeper look into your business. It considers if your services fit their needs.
In addition, your SBA profile is necessary to add your business to the Dynamic Small Business Search (DSBS), Small Business Administration's search tool that lets contracting officers look up your business.
You can access your SBA profile by using the link on your SAM profile under the Small Business Certification section.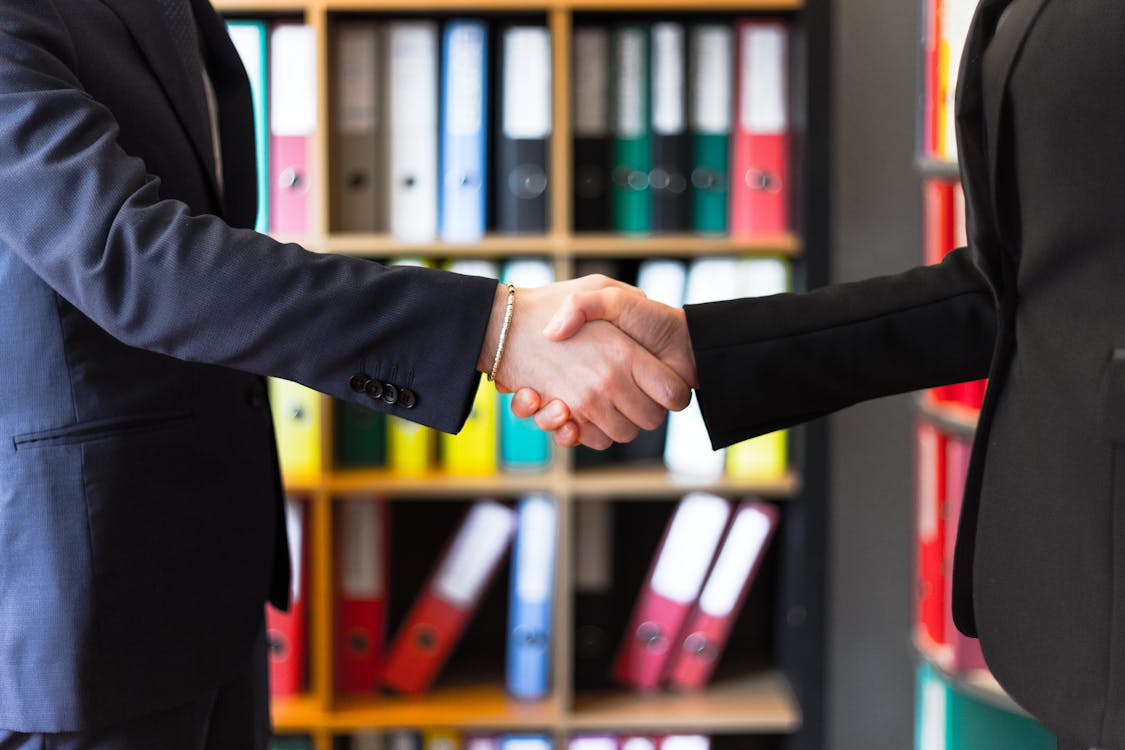 Find government contracting opportunities.
After fulfilling the previous requirements, your small business is now more searchable by procurement officers! But if you want to pursue government contracting, you should proactively seek contracting opportunities.
Several factors affect a government agency's contractor selection process, but usually, government contracts are awarded based on an excellent business reputation. And that is why a small business must establish a good track record as a vendor before they qualify for contracts. So to start building a good business reputation in the industry, you should begin as a subcontractor first.
Usually, complex and large-scale federal contracts require a subcontracting plan to ensure the contractor completes the contract satisfactorily. And that is why prime government contractors—the qualified contractors who work directly with the government—seek out small businesses to be subcontractors to help them execute the work stipulated in the government contract.
In this scenario, being a subcontractor means working under the prime contractor instead of the federal government. But if you managed to pull off an exemplary job, you can add that experience to your track record and, thus, open more doors for you! Furthermore, this also allows you to work with and network with giant companies.
To help you find subcontracting opportunities, Small Business Administration has a dedicated subcontracting database called SubNet that is also free to use.
2. Get on a GSA Schedule
GSA Schedule, or the Multiple Award Schedule (MAS), is one of the significant contract vehicles available for small businesses. Managed by the General Services Administration—an independent agency that connects contractors to federal agencies—being on a Schedule means it is easier to sell your products to the federal government. Check out their comprehensive guides and tutorials here to apply for a Schedule.
While undertaking GSA's qualification process, you can scout for open market opportunities at SAM.gov's Contract Opportunities, formerly FedBizOpps.
3. Search for set-asides
If you are a federal contractor who owns an economically disadvantaged business, or a company located in underutilized rural areas, you can use this to your advantage!
As part of the government's effort to benefit the small businesses in need, they provide set-aside contracts exclusive to small businesses. Set-aside contracts also have two types of contracts depending on the needs of a specific government agency: competitive set-aside contracts and sole-source contracts. Check out this article from SBA to know more about set-aside government contracts.
To see if your business is eligible for government programs for small and disadvantaged businesses, visit here.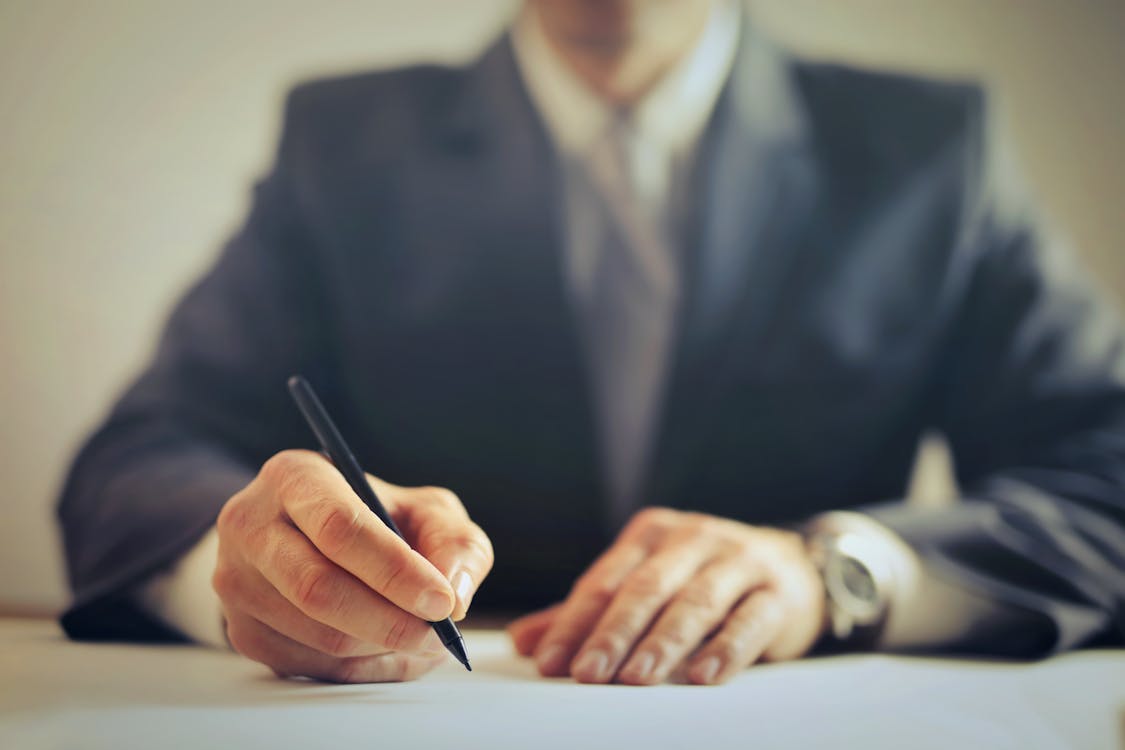 How to write an effective government contract bid
Drafting a proposal for a potential government contract is just the start of the bidding process. But it can have you look at a blank screen for hours, especially if you have no idea where to begin. To jumpstart your journey to writing an impressive bid proposal, here are some of the things you have to take note of:
1. Read and re-read the solicitation document
It pays to be detail-oriented in this line of work. If you miss even one detail about the government's solicitation, your bid will be deemed "non-responsive." To avoid this, you should carefully review the entire solicitation, its detailed requirements, and most importantly, understand the contract regulations. If some things aren't clear to you, never hesitate to contact the procurement contracting officer to ask questions.
2. Align your proposal with the government's specified needs
Although government contract bid templates may be available online, you should not entirely depend on them. To write an effective bid proposal, you should write your bid around the government's specific needs and how your business can help them. This will show that you took the necessary effort to fully understand their requirements and plan your business's course of action.
3. Highlight how your company can deliver the best solution
Telling your business's compelling history can be an excellent way to start your proposal, but you shouldn't dwell too much on it. A concise paragraph will suffice for that.
After discussing your business's expertise, it's time to get down on your straightforward, solutions-based approach to the government's specified needs. Creatively crafting your business history and logical and actionable plan into an executive summary can position your company as a strong contender for the contract.
Once you have penned down your bid proposal, you can ask others to review your document before submitting it. This will help you double-check spelling mistakes, unclear messaging, and other details affecting how the government's reviewing panel will receive your proposal.