The government contracting industry offers lucrative business opportunities not only to large corporations but also to small businesses. With the government consistently increasing the federal spending budget for government contracts, it isn't surprising that the industry is projected to grow even further.
If you dare to join this complicated yet highly-rewarding industry, you should start preparing your requirements and learning which government contract type will play to your strengths better.
5 Common Types of Government Contracts for Prime Contractors
Fixed-Price Contract
The federal government sets a firm value on a fixed-price government contract. This means that the government contractor shoulders all the responsibility in ensuring that the government project falls within the budget—and they have complete control over how much profit they can earn from it.
Furthermore, there may be instances where the federal government may allow price adjustments in fixed-priced contracts and set a ceiling value in turn. In some cases, the government may allow certain adjustments depending on different factors and even provide incentives to federal contractors.
Firm Fixed-Price Contract (FFP)
A firm-fixed-price government contract does not allow room for negotiations regarding contract price. Although the contracting officer may give award-fee incentives or performance/delivery incentives, the government contract still bears full responsibility.
With FFP, the contract value is not amenable to changes. And that is why you should only commit to an FFP government contract if you are confident that you can price your products and services right. Any cost overruns and price underestimation will be all shouldered by you. But on the brighter side, you have complete control of how much profit you can earn from the project.
Fixed-Price Incentive (FPI)
Given how fixed-price contracts put most of the burden on government contractors, the federal government awards incentives in some contracts.
Fixed-Price with Economic Price Adjustment
Specific government contracts can be significantly affected by various economic factors, so the federal government allows upward and downward value adjustments in this type of fixed-price contract. Usually, the federal government uses this type of contract when the market is too unstable to predict whether the contract value is justifiable.
There are three general types of fixed-price with economic price adjustment contracts which are as follows: adjustments based on established prices, adjustments based on actual costs of labor or material, and adjustments based on cost indexes of labor or material.
Fixed-Ceiling-Price Contracts With Retroactive Price Redetermination
This type of federal contract is more commonly used in research and development projects. Since the specifics of this type of government project can be too vague at times, determining the actual contract price may be too difficult. So instead, the contracting officer sets a ceiling value that falls within the simplified acquisition threshold.
Fixed-Price Contracts With Prospective Price Redetermination
When the government wants to acquire a huge quantity of products and services for an extended period, but neither parties are not sure whether the prices will remain justifiable in the future, they issue this type of fixed-price contract.
Firm-Fixed-Price, Level-of-Effort Term
For research and development government projects that aim to investigate or study a specific field area, the federal government prefers to use this type of contract. And since definitive results are not expected from this, contractors provide a report of the results instead.
The federal government issues this type of government contract when it satisfies these conditions:
The task doesn't have clear parameters
Both parties have agreed on the required level of effort for the project.
The desired result is unachievable if the contractor did not meet the stated level of effort.
The contract price is a simplified acquisition threshold or less.
Cost-Reimbursement Contract
Cost-reimbursement contracts are types of contracts where the federal government will compensate the costs incurred by the government contractor, as long as the value falls within the set ceiling price. The contractor shoulders any risk of cost overruns—however, the federal contractor should notify the contracting officer concerned first.
The federal government usually awards this type of contract when the project's circumstances do not meet the requirements for a fixed-type contract.
This type of contract is usually awarded to research and development projects conducted by nonprofit educational institutions and organizations. The government contractor does not receive a fee with cost contracts, but they will be reimbursed for the allowable cost incurred instead.
A cost-sharing contract means that the government contractor will willingly absorb a portion of the total cost of the entire government project with the federal agency. Instead, the contractor will expect substantial compensation benefits other than financial gain.
This type of contract is also common with research and development contracts where federal agencies and government contractors will reap the rewards once the contract is fulfilled.
Cost-Plus-Incentive-Fee Contracts
To motivate government contractors to achieve excellence in performing their services for the federal contract, the government can also give an award fee.
Cost-Plus-Award-Fee Contracts
To motivate government contractors to achieve excellence in performing their services for the federal contract, the government can give an award fee as well.
This type of contract is used for preliminary exploration and research government projects where the actual cost may be too vague to be determined initially. In addition to reimbursing allowable expenses, the federal government will also pay a fixed fee that can be adjusted depending on the level of work required to execute the project.
Incentive Contract
Like what was mentioned above, incentive contracts are types of government contracts that reward government contractors with additional financial compensation to recognize their stellar performance and motivate them to do better in their job.
There are several kinds of incentive contracts, but the two general incentive contracts are fixed-price incentive contracts and cost-reimbursement incentive contracts.
Fixed-price incentive contracts are preferred by the government when the value of the products and services is certain. However, if the conditions to award fixed-price incentive contracts are not met, cost-reimbursement incentive contracts are used instead.
Time and Materials Contract
Compared to fixed-price contracts, the federal government prefers time and materials contracts when they are unable to give an accurate estimate of how much product they will need and what level of work they will need, such as when responding to emergencies and disasters.
Given the vague requirements, the federal government instead negotiates with the government contractor for reasonable specified fixed hourly rates and actual material costs. Although these types of government contracts are for short-term periods only.
A labor-hour contract is another variation of the time and materials contract. The only difference between the previous government contract type is that the contractor bound by this contract is not the one who will supply the materials needed for the project.
A letter contract is simply a preliminary contract that proves that the government authorizes the federal contractor to manufacture materials or perform services required immediately.
Indefinite Delivery, Indefinite Quantity Contracts
Also known as IDIQ contracts, these types of government contracts are commonly used for government-wide multiple purchases, such as GSA Schedules. By definition, IDIQ government contracts are used when government agencies are unable to determine how many products they need to procure and how long the contractor has to perform their services for a specific period.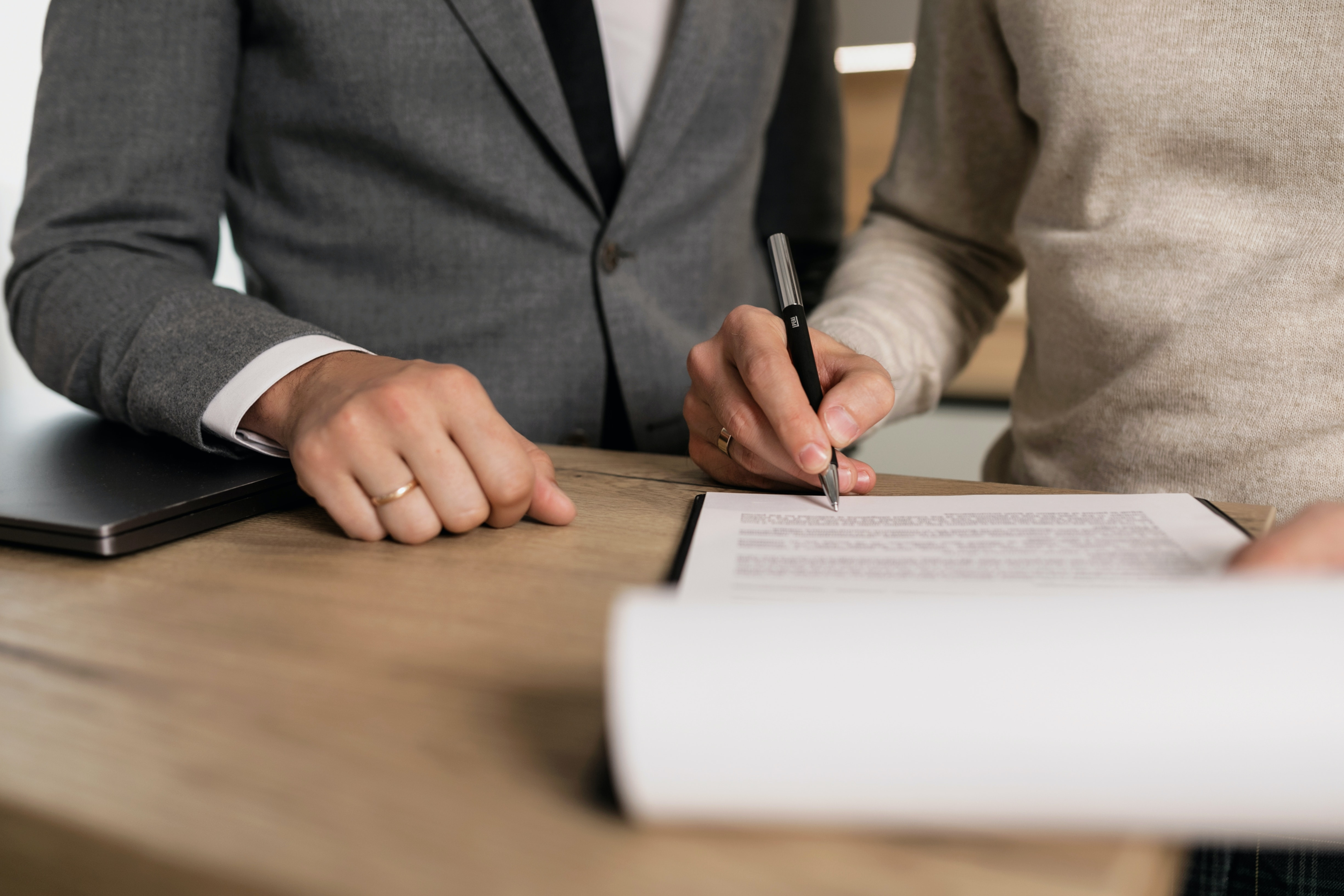 How To Qualify For Federal Contracts For Prime Contractors
To become eligible for federal contracts as a prime contractor, you have to fulfill a series of requirements first that can be found in this guide. To help you find the starting line of this journey, here is an overview of the things you need to arrange before you start applying to become a government contractor:
Legal business documents, such as your state and federal tax IDs.
Your 9-digit unique DUNS Number.
Your NAICS Codes that classify the nature and industry of your products and services.
Your banking information to set up your Electronic Funds Transfer (EFT).
Completed registration at SAM.gov.
Most of the steps included here are processes that can be done online. However, you should take note that, on average, government contractors spend roughly two years planning their business strategy to enter the government contracting industry and process their applications.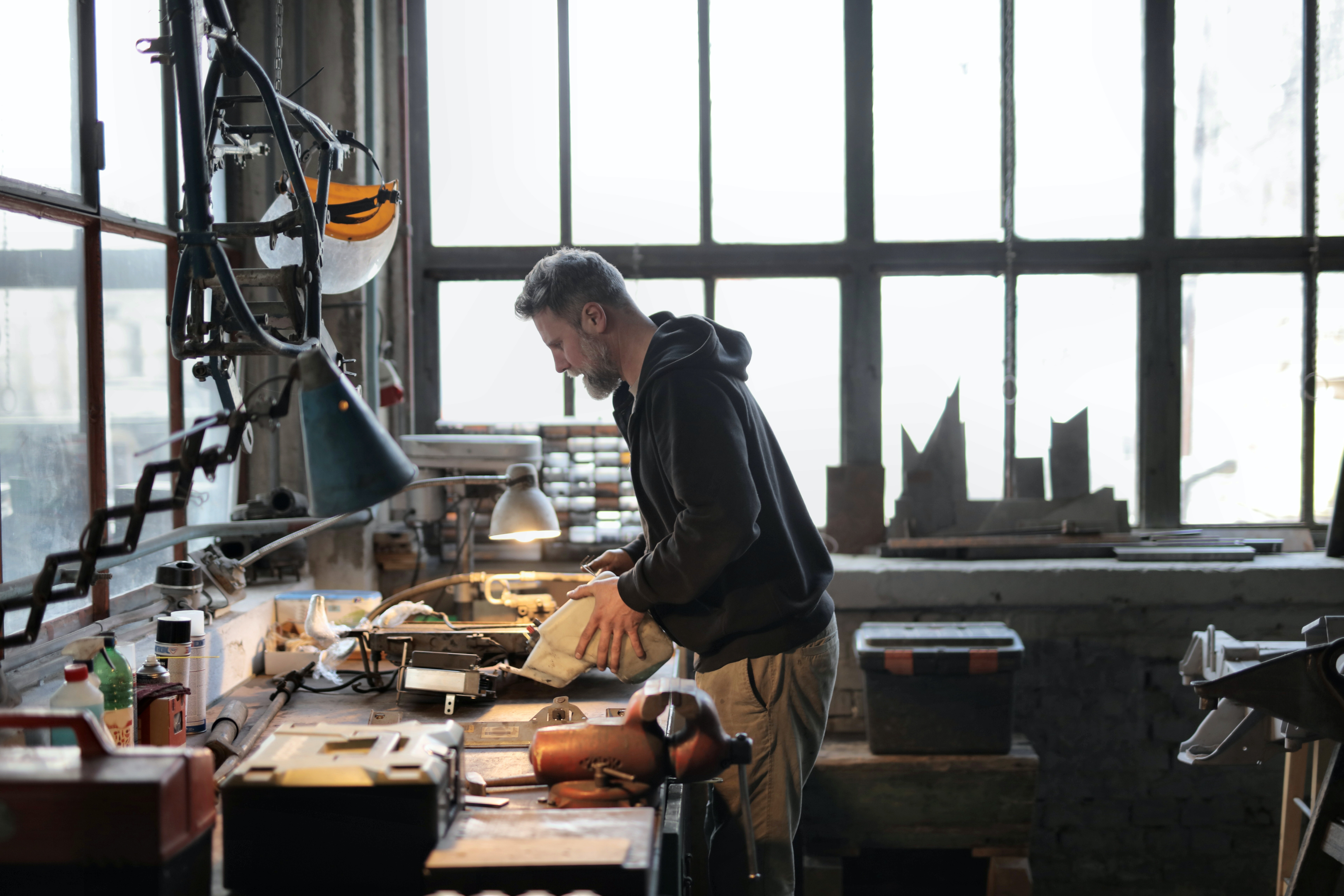 What Are The Types of Government Contracts for Small Businesses?
If you think the road to becoming a full-fledged government contractor is tough, wait until you hear about the journey to competing for federal contracts as a small business. Going against established government contractors and huge corporations is an uphill battle for every small business owner.
Fortunately, the United States government recognizes this struggle within the industry. It has launched different programs and policies to help level the playing field, such as small business set-aside contracts.
Small business set-aside contract
The set-aside contract is a special type of contract exclusively reserved for qualified small businesses. Disadvantaged small businesses can bid for federal contracts valued between $3,500 to $150,000 since these are automatically considered set-asides.
Competitive set-aside contracts
Similar to how the usual government contract bidding works, you will also bid against other small disadvantaged businesses to win competitive set-aside contracts. The concerned federal agency will usually publish solicitations at SAM.gov so qualified small businesses can compete for set-aside contracts.
Sole-source set-aside contracts
A sole-source set-aside contract is a type of set-aside that does not require competitive bidding. This usually happens when only one small business is deemed to be qualified to execute the government contract.
Similar to competitive set-asides, sole-source set-aside notices are published publicly. But even though the federal government already has a qualified small business in mind, anyone can still try submitting their proposals. If the federal government deems them more suitable than the original government contractor, they can withdraw their intent to sole-source from the said contractor.
How to qualify for set-aside contracts?
To become eligible for set-aside contracts, you have to fulfill these two conditions first: (1) be a registered government contractor at SAM.gov and (2) get certification that you qualify for the contracting assistance programs under The Small Business Administration (SBA).
What are SBA's government contracting assistance programs?
Not every business has equal access to resources that can help them grow. So, the federal government implemented these contracting assistance programs to give these small disadvantaged businesses a boost in the government contracting industry.
Small businesses that are 51% owned and controlled by U.S. citizens who are socially and economically disadvantaged are eligible to participate in this program.
Under this business development program, qualified firms are given the opportunity to efficiently compete for set-aside contracts, be mentored by industry experts through the SBA Mentor-Protégé program, and more.
If your small business is located within a Historically Under-utilized Business Zones (HUBZones) and 35% of your employees reside within a HUBZone, you can qualify for this program.
Qualified HUBZone small businesses are entitled to participate in set-aside contracts and are given preferential consideration when competing for full and open contract competitions.
Women-owned small businesses are often underrepresented in this industry, so this assistance program helps to further level the playing field for women entrepreneurs.
Small businesses that are 51% owned and managed by women who are U.S. citizens can try to apply for a certification for this program. If qualified, they will enjoy the privilege of competing exclusively for set-aside contracts.
Every year, the Department of Veterans Affairs (VA) earmarks a significant amount of federal dollars for set-asides. These set-asides are exclusive for small businesses owned and managed by veterans and service-disabled veterans.
What is Federal Subcontracting?
Another path in the government contracting industry that you can take is subcontracting. If you are still a small business and are looking for an opportunity to put your foot in the door in this highly competitive field, exploring subcontracting opportunities might be for you.
Being a subcontractor means working under another prime government contractor instead of directly offering your services to the federal government. However, the process to qualify for federal subcontracts is less restrictive and, therefore, more suitable for small businesses that are new to the industry.
Where can you find subcontracting opportunities?
Small Business Administration (SBA) – Subcontracting Network (SubNet)
Small Business Administration (SBA) – Directory of federal government prime contractors with subcontracting plans
General Services Administration (GSA) – Subcontracting Directory for Small Businesses