The government contracting industry offers one of the best growth opportunities, whether you run a small business or a large enterprise. Each year, the U.S. government mobilizes its federal contracting community to assist the government in bolstering the different key sectors of the nation. Recently they have awarded over $600 billion worth of federal government contracts last fiscal year to support the country's recovery from the COVID-19 pandemic.
So how can you start staking your claim into that lucrative market opportunity?
You send a clear, compelling, and professionally-made federal government contract proposal.
7 mistakes to avoid if you're writing a government contract bid proposal
The financial resource used to fund the government contracts is from the public. So in the spirit of transparency, the U.S. government has implemented a strict process for government contractors. However, before you win government contracts, a contracting officer will thoroughly review your past performance, business profile, and more to see how capable you are.
The first step in proving your competency is submitting a flawless contract bid. Crafting a proposal for federal contracts can be overwhelming, so here are some of the most common mistakes that you should avoid when writing your proposal:
1. You bid on every government contract available
If you are a small business owner who wants to enter the government contracting industry, sending out as many contract proposals as possible to secure your win seems like a viable option. But it isn't! 
When sending out a contract bid, you say that you can confidently deliver the requested task. Your proposal should reflect your competence and willingness to commit to excellence. Anything less than what you have promised will only tarnish your reputation thus, killing any chance to win government contracts in the future.
Submitting contract proposals to projects you are underqualified for is like shooting yourself in the foot. Even if you want to step out of your comfort zone by bidding on a project that is different from what you usually do, you should still find a way to play it to your strengths. Winning government contracts isn't about sending contract proposals to all government buyers. Instead of wasting your precious resources, you should learn how to pick the best federal contract to bid on. Try to search for bidding opportunities that require your expertise!
2. You underestimate your competition
Like other types of competition, you should never underestimate your competitor's abilities, especially here in the government contracting industry. The trust and connections of reputed contractors with federal government agencies may run deeper than you can imagine.
Your lack of knowledge about them may spell your downfall in the bidding. And that is why you should pay more attention to leading thorough market research before you start writing your contract proposal.
For example, if you are a small business owner, you can use the Dynamic Small Business Search (DSBS) tool to your advantage. Managed by the U.S Small Business Administration, this tool will let you see the profile of all registered small businesses.
Additionally, the DSBS enables you to review your competitors' past government contracts. This information will help you gauge the quality of the business relationship between your competitor and their previously engaged government agency based on their performance. From there, you can start formulating a plan on how you can position yourself as a more favorable option than your competitor.
3. You only skim the Request for Proposal document
The Request for Proposal (RFP) is an essential document that a federal agency releases to solicit business proposals for a specific project. The RFP document contains all the government and technical requirements, from the project details to proposal formatting.
However, the document can be pretty lengthy at times. But as the first step in the proposal process, you have to be patient in comprehending the information stated in the paper. If you just skim through the RFP, chances are you'll overlook something. No matter how small of detail it may seem, it can either make or break your proposal.
The government receives countless contract bids for their different projects. If they saw that your proposal didn't follow their strict instructions, they wouldn't think twice about tossing your proposal into the rejected pile. If you find it challenging to review the RFP, try bringing in a dedicated proposal team to help you out.
4. Your proposal document is inconsistently formatted
This error, which is most likely borne from neglecting to do your due diligence in thoroughly reviewing the RFP document, can result in your instant rejection.
Submitting an inconsistently formatted bid does not only suggest that you ignored the RFP provided by the agency, but also it shows that you are incapable of following instructions. It is undeniable that you will feel anxious while writing your proposal. But, it shouldn't be an excuse to commit such mistakes.
One of the secrets in creating an impeccable proposal is reviewing the document over and over again until it's perfect. It would also be best to have another trusted set of eyes to check whether your proposal is up to standards.
5. Your proposal is unspecific in addressing the agency's needs
When the procurement officers read your proposal, they want to see a specific plan on how you intend to fulfill the contract requirements. If your plan of action is too vague, they will think you don't have what it takes to deliver the task.
So when you start writing your contract proposal, you should aim to leave an excellent lasting impression on the agency—and you can do that by laying out your clear strategy.
With countless other government contractors vying for the government contract award, your proposal should stand out from the crowd. But you don't have to do all sorts of gimmicks to grab the attention of the federal department. Instead, structure your bid in a way that emphasizes how your proposed solutions are clear, concise, and actionable.
6. You're bidding too high or too low
In this line of trade, knowing how to price your goods and services right is an essential skill.
If you bid too high, it's pretty much guaranteed that the government agency will ignore your proposal since your proposal value exceeded their budget in mind. However, pricing your proposal too low is not a sound strategy either. The agency will deem your proposal too risky and unrealistic since they have no guarantees of the quality of ludicrously cheap goods and services.
The government agency aims to hire a contractor who can deliver quality service at a reasonable price. To help you know the optimum pricing range, you can look at the similar contracts awarded they have before. You can check out the details of previously awarded contracts by the government at the USASpending.gov website.
To put it simply, perform a market research to know the right price range of the contract. Then, think of a competitive contract value that is high enough to ensure profits and quality operations but still low enough that you are within the federal agency's preferred spending range.
7. You didn't ask questions
Never be afraid of asking questions. Asking for further details and clarifications will ensure that the content of your government contract proposal aligns with the expectations of the requesting federal agency. Learning to ask the right questions brings you a step closer to success.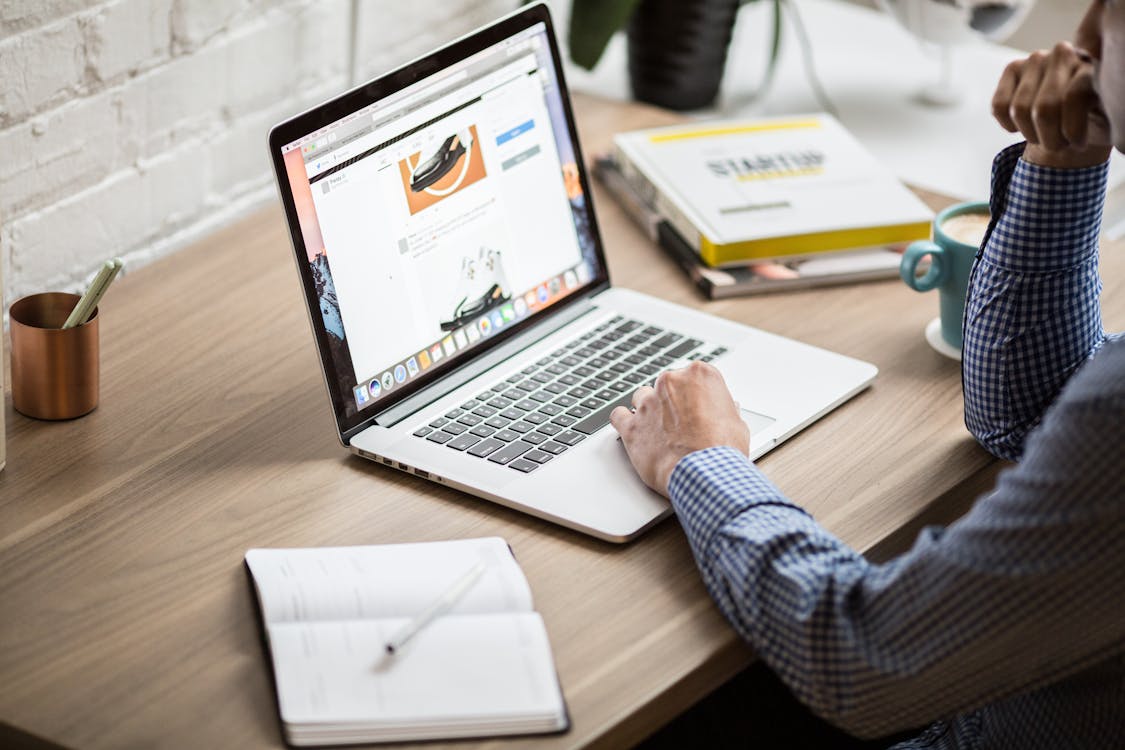 Where can you view federal business opportunities?
Still can't find the perfect government contracts to bid on to? Well, we got you covered!
Different government agencies publish federal contracting opportunities on their respective websites, so scout for the best government agencies that request your expertise. Additionally, an online Contracting Opportunities Forecast Tool is also available where upcoming contracts are posted in advance so that you can plan your winning business strategy ahead of time.
If you want to broaden your scope in your search for government contracts, there are also numerous online platforms that government agencies use to find contractors for their projects. Here are some of the most useful websites you should keep tabs on:
Also known as the Subcontracting Network, SubNet is an online federal contracting platform managed by the U.S. Small Business Administration. In SubNet, businesses, especially those officially recognized small businesses, can look up subcontracting opportunities here.
Large contracts, usually awarded to big companies, often include subcontracting plans. Meaning, these companies who will act as prime contractors will find small business contractors to help them fulfill the government requirements stated in the contract. In this scenario, prime contractors give qualified small and disadvantaged businesses preferential consideration.
Subcontracting is an excellent opportunity to make a name for yourself in the industry, especially if your small business is just starting out. Although you work under a prime contractor rather than the federal agency itself, you can still put your subcontracting performance in your portfolio to boost credibility.
Formerly known as the FedBizOpps, Contract Opportunities is now a service offered at the System for Award Management (SAM.gov) website, where government contractors can browse for their next federal contract deal.
The types of contract opportunities you can expect are as follows: pre-solicitation notices, solicitation notices, award notices, and even sole-source notices. Additionally, there are specific contracts called set-asides posted here on the website. Set-asides are contracts reserved for business owners with a disadvantaged socio-economic status.
To know which type of contract is best for a small business owner like you, check out this article.
A GSA Schedule contract is probably the easiest government contract to win. The Schedule, also known as the Multiple Award Schedule (MAS), is a long-term government-wide contract that connects different federal agencies to government contractors who sell goods and services.
To know how to sell to the government with a Schedule contract, check out GSA's FAQs here. Additionally, GSA has also dedicated valuable learning resources to small businesses that want to sell the government. Check it out here.
How can you register as a government contractor?
Signing up as an official contractor is overwhelming and tedious. So before you start sending out your contract proposals, make sure that you have covered all the bases first! Check out this quick overview of what you need to do to become one:
1. Decide on a business name
Once you have decided what to name your business, you should register it legally. There are different ways to register your business name depending on the size of your business. Learn more about it here.
2. Apply for your Federal Tax ID number
Your Federal Tax ID number functions similarly to your Social Security Number. Without your Federal Tax ID, your company will be unable to apply for business licenses and permits, nor even legally open a bank account to which your payments as a federal government contractor will be wired. You can easily apply for your tax ID here.
3. Request for your DUNS number
You will need your DUNS number for pretty much everything. To request your unique 9-digit code, file an application at the Dun & Bradstreet website for free.
4. Select which NAICS code fits your business
The NAICS code is the nation's standard for classifying different business types in every industry. You don't have to undergo a process to get your NAICS code. Just type in here the nature of your business, products, and services to see the NAICS codes assigned for each.
5. Register at SAM.gov
Officially registering your small business at SAM.gov means that you can now start bidding on government contracts! To avoid experiencing hitches in the future, make sure that you don't overlook this.
6. Complete your SBA profile
Most government contractors miss this critical step. After registering your business at the SAM.gov portal, you should fill out your SBA profile.
Completing your SBA profile is necessary to add your business into the Dynamic Small Business Search (DSBS). This will boost your visibility to federal contracting officers scouting for contractors.
And that mostly sums up the government contractor registration process. But if you still feel a little bit lost, here is a comprehensive beginner's guide that will walk you through the journey.