BAE Systems is a multinational corporation that designs and manufactures cutting-edge military, aerospace, security, and IT systems for land, sea, and air use. The firm offers extensive services and goods, covering the government, military, and general public. Get to know the top BAE Systems government contracts here.
BAE Systems Government Contracts
BAE Systems has been a reliable contractor of the United States government. Here are the 10 significant government contracts of BAE Systems.
1. U.S. Army High-Performance Computing Centers Assistance
Federal Agency: U.S. Army
Value: $699M
Contract Period: 5 Years
BAE Systems wins an award from the U.S. Army to support the Defense Supercomputing Resource Center (DSRC) last July 2022. Under this contract, the company will support high-performance computer (HPC) users and must assist the DSRC operations and maintenance.
The U.S. Army Engineer Research and Development Center manages the program on behalf of the DoD. The contract will provide DoD scientists and engineers with the following:
Supercomputing capabilities
High-speed network communications
Computational science expertise
The contract can significantly contribute to research, development, and acquisitions of engineering activities.
2. U.S. Navy's Systems Engineering and Integration Support Services
Federal Agency: U.S. Navy
Value: $478M
Contract Period: 5 Years
The U.S. Navy contracted BAE Systems to support the Strategic Systems Programs (SSP) office in September 2021. SSP is in charge of the Strategic Weapons System and Attack Weapons System.
The BAE Systems Integrated Defense Solutions will help the Navy's digital engineering plan by providing extensive system-level lifecycle capabilities. It will also assist in the Navy's Integration Support Services and Engineering for five consecutive years.
BAE Systems' model-based and digital engineering allows its clients to optimize and modify complex weapon systems.
3. U.S. Navy Surface Combat Systems Center Support Contract
Federal Agency: U.S. Navy
Value: $143M
Contract Period: 5 Years
BAE Systems bags a $143 million contract from the U.S. Navy to facilitate information technology management, and maintenance support for Surface Combat Systems Center (SCSC). BAE Systems is also responsible for all significant engineering activities for SCSC, including:
Testing, training, and support of deployed surface combat systems
Advanced systems under development
Warfare systems integration
Interoperability
At-sea testing and exercises
4. Sustain U.S. Army's Bradley Vehicles, MLRS Carriers
Federal Agency: U.S. Army
Value: $383M
Contract Period: 5 Years
A $383 million contract was awarded to BAE Systems to support the U.S. infantry fighting vehicles and rocket launcher carriages used by the army. This contract also covers the following:
Technical and maintenance support for Bradley IFVs and M993 Multiple Launch Rocket System
Support the operations of the Armored Brigade Combat Team
5. Pentagon Advanced Precision Kill Weapon System Production
Federal Agency: Pentagon
Value: $2.7B
In September 2019, Pentagon awarded BAE Systems Plc with a $2.7 billion U.S. defense contract to supply the Advanced Precision Kill Weapon System. The contract supports U.S. and international sales for Iraq, Lebanon, Netherlands, Jordan, Afghanistan, the United Kingdom, the Philippines, Tunisia, and the Australian governments.
6. U.S. Air Force Integration Support Contract (ISC) 2.0
Federal Agency: U.S. Air Force
Contract Type: Cost-plus-award-fee contract
Value: $12B
Contract Period: Until Dec. 24, 2040
The U.S. Air Force's Integration Support Contract (ISC) 2.0 is a $12 billion cost-plus-award-fee contract that has been given to BAE Systems Technology Solutions & Services. ISC 2.0's primary function is to assist the government with the Intercontinental Ballistic Missile (ICBM) weapon system. The leading site for work will be Hill Air Force Base in Utah.
7. Supply DLA's Hardened Military GPS Modules
Federal Agency: Defense Logistics Agency
Value: $316M
Contract Period: Until 2024
BAE Systems have received a $316 million contract from the Defense Logistics Agency (DLA) for its Advanced M-Code GPS modules. Modules offer positioning, navigation, and timing for people, vehicles, planes, and precision bombs. The contract will provide Common GPS Modules for advanced military GPS devices with anti-jamming and anti-spoofing features.
Under the contract, BAE Systems will manufacture the following for DoD and allies:
CGMs for future ground
Airborne
Weapon GPS receivers
8. USS Essex Execution Contract
Federal Agency: U.S. Navy
Contract Type: Firm-fixed-price contract
Value: $125M
Contract Period: Until October 2023
In March 2022, the USS Essex fiscal 2022 docking selected restricted availability (DSRA) project was awarded to BAE Systems – San Diego Ship Repair. The firm-fixed-price contract from the Navy was worth $125 million. Under this contract, BAE Systems is responsible for the following:
Hull, tank, and mechanical work
Internal and exterior decks repairs
Refurbish habitability spaces
This contract includes options with a total potential value of $148.2 million if executed. The project's duration is estimated to run from October 2023 to 2024, with most of the work occurring in San Diego, California.
9. Modernize U.S. Navy Destroyer Reward
Federal Agency: U.S. Navy
Contract Type: Dry-docking selected restricted availability contract
Value: $123M
Contract Period: Until April 2024
BAE Systems received $123.8 million to repair and modernize a guided-missile destroyer for the U.S. Navy. The initial payment under the contract is $107.7 million. A BAE Systems team will update the USS Ross for the next two years as part of an extended dry-docking selected restricted availability contract that will conclude in April 2024.
10. U.S. Army's Cold Weather All-Terrain Vehicle
Federal Agency: U.S. Army
Value: $278.2M
Contract Period: 7 Years
U.S. Department of Defense awarded $278.2 million to BAE Systems' land and armaments unit. The U.S. Army dealt with the company to develop an innovative ground vehicle suitable for the Arctic and other snowy regions.
For decades, BAE has been refining and upgrading its cold-weather all-terrain capabilities. The United States and international countries benefit from these cutting-edge innovations.
BAE Systems FAQs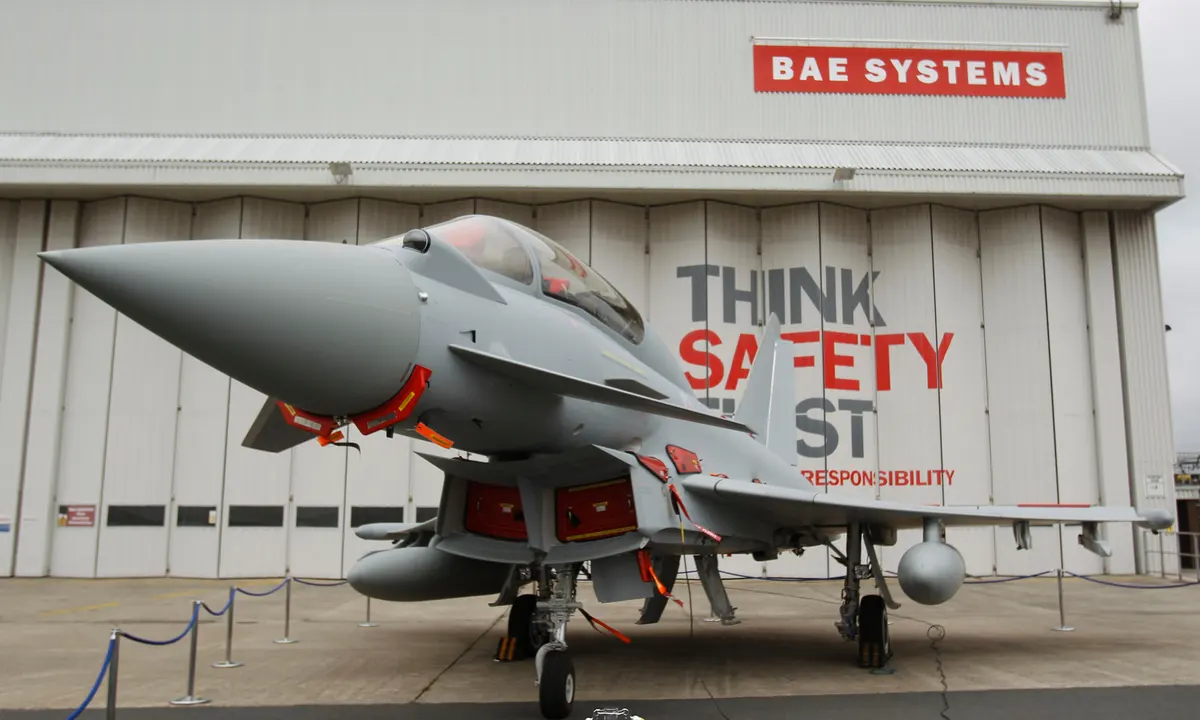 Is BAE Systems a defense contractor?
BAE Systems has served different governments worldwide, providing the best supplies and materials for warfighters. Based on revenues for 2021, BAE Systems is the largest defense contractor in Europe and the seventh largest in the world.
What is BAE Systems Best known for?
BAE Systems is a global industry leader in military, aerospace, engineering, and security. They design, produce, and repair systems to supply the defense and the army. The company has more than 90,500 qualified employees working in 40 different countries.
What BAE Systems stand for?
In 1999, the business adopted the name BAE Systems, derived from the historic acronym for "British Aerospace" (BAe), and the "Systems" came from its sister company Marconi Electronic Systems.
A Leading Defense and Intelligence Company
The company has used a technology-driven business strategy for 450 years and has helped develop and provide innovative warfighting capabilities. BAE Systems leaders and professionals share a common goal of making the world safer and more secure for future generations.
BAE Systems is now widely known as the premier defense contractor worldwide. The corporation remains committed to supplying the military with cutting-edge equipment and supplies.