Image by Casimiro PT from Shutterstock.com
Kiewit Corporation is one of North America's biggest construction and engineering firms. The federal government has awarded the company several contracts in multiple industries, including industrial, construction, mineral extraction, oil, gas & chemical, authority, public transit, and water. Learn more about Kiewit's top government contracts.
1. Replacement of the VA Denver Medical Center Facility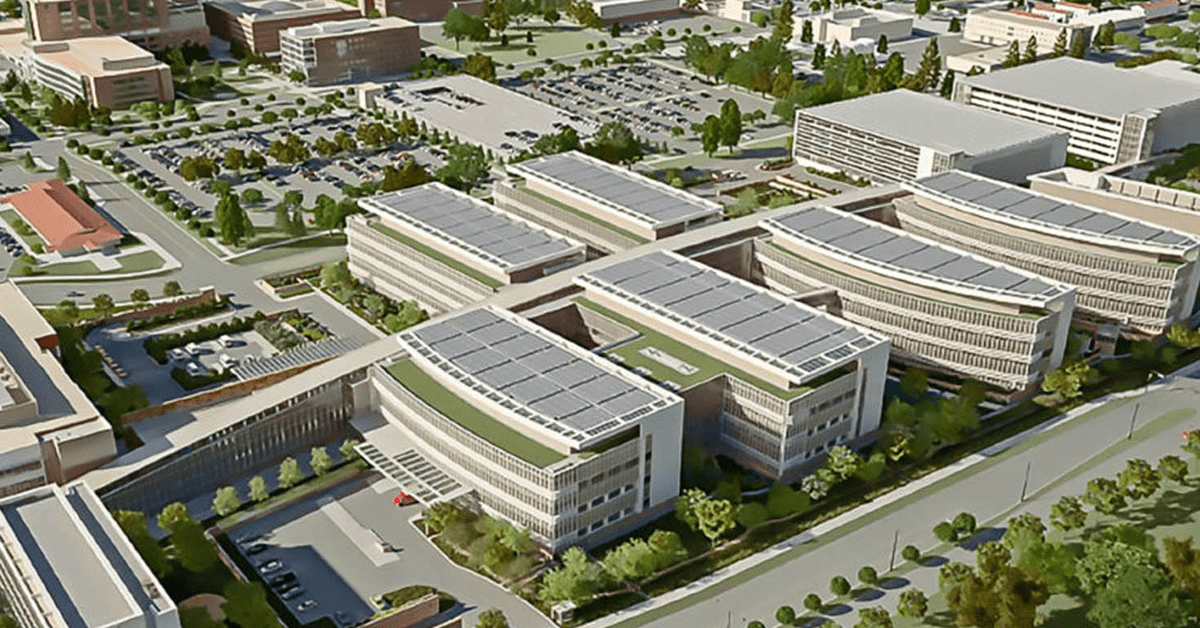 Image from Critical Arc Website
Contracting activity: Department of Veteran Affairs
Value: $22.5 million
Contract type: Fixed-price-incentive
Contract date: October 2015
The U.S. Department of Veteran Affairs awarded a joint venture between Kiewit Corporation and Turner Construction Company to replace the Denver Medical Center for the Eastern Colorado Health Care System. The contract was worth $22.5 million and was carried out in Aurora, Colorado.
A 30-bed Spinal Cord Injury/Disease Center, 30-bed community living complex, research facility, central utility plant, and parking buildings will be part of the 184-bed replacement medical center. The contracting activity was the Department of Veteran Affairs, which monitored the project's progress until its closure on January 23, 2018. At the time of the award, a total of $22.5 million was obligated. The fixed-price-incentive contract with Kiewit-Turner is one of four contracts granted to finish the VA Denver Medical Center Facility Replacement Construction.
2. Design-Build and Design-Bid-Build Construction for U.S. Navy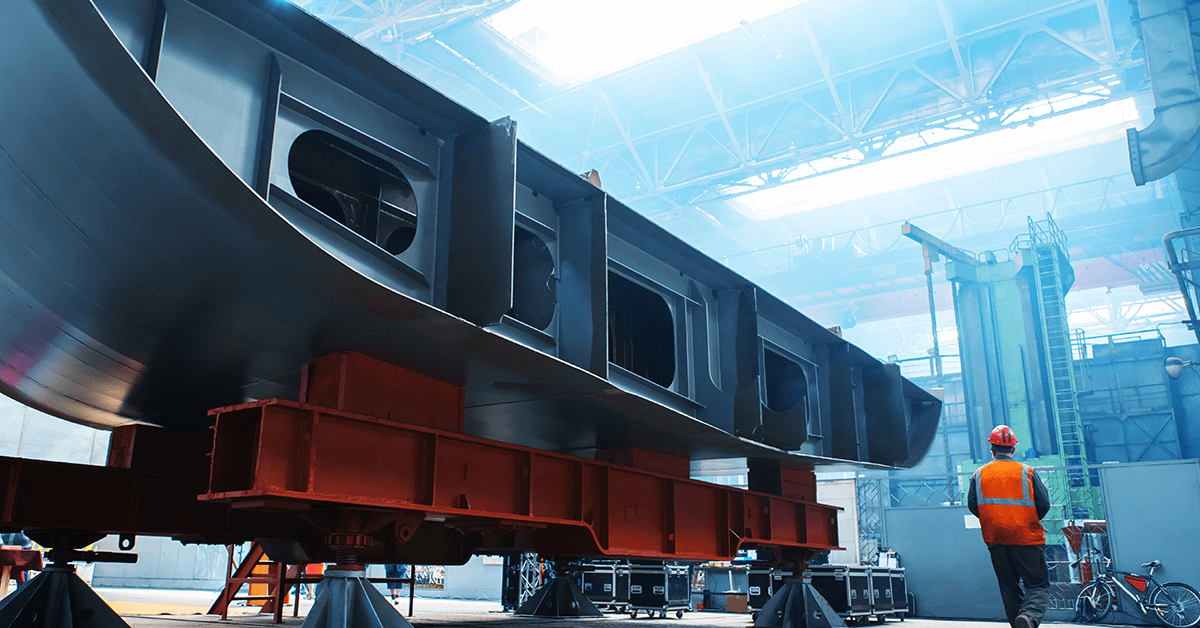 Image by Dmitry Markov152 from Shutterstock.com
Contracting activity: Naval Facilities Engineering Command (NAVFAC)
Value: $990 million
Contract type: IDIQ
Contract date: January 2020
An IDIQ multiple award design-build/design-bid-build construction contract was given to Kiewit and other contractors for projects in NAVFAC Hawaii's operational area. U.S. Navy awarded a $990 million contract on January 31, 2020.
Staff, supervision, tools, materials, and equipment are required to build, repair, alter, and remove existing infrastructure in Hawaii using design-build or design-bid-build methods. The NAVFAC Hawaii area of operations will be the site of the work operations which will be performed through January 2025.
3. Contract for Rebuilding Two Public Shipyards in the U.S. Navy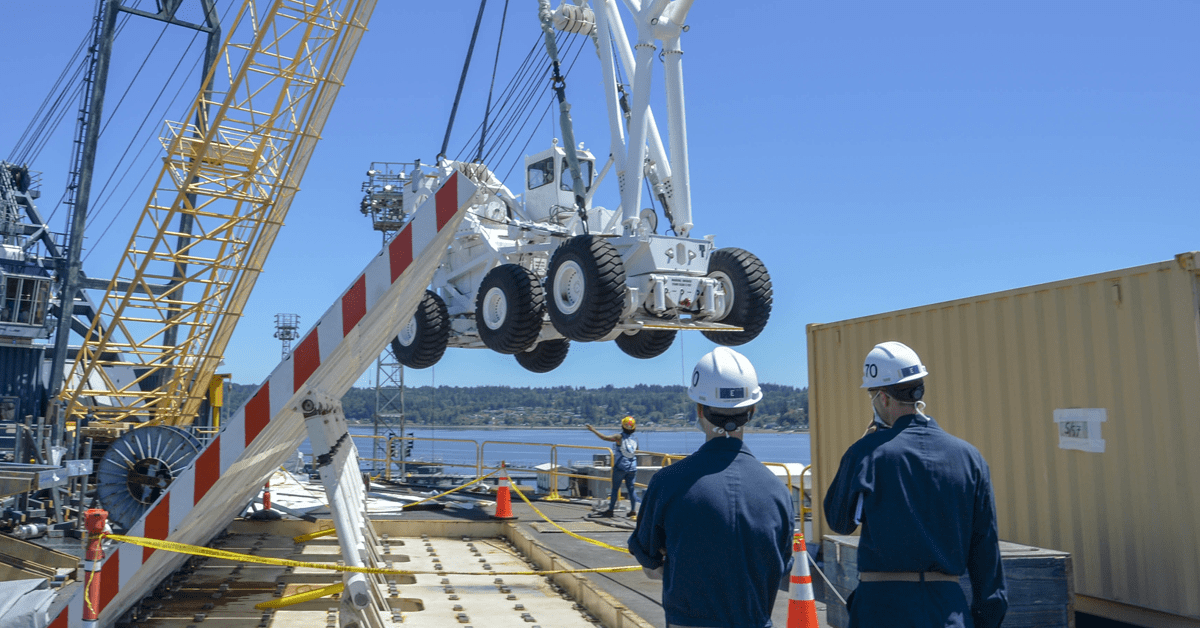 Image from USNI News Website
Contracting activity: U.S. Navy
Value: $8 Billion
Contract type: IDIQ, firm-fixed-price, multiple-award
Contract date: November 2021
Kiewit Corporation was one of five companies chosen to modernize the Navy's two of four selected shipyards and manage the fleet's growing maintenance and repair backlog.
The Shipyard Infrastructure Optimization Program IDIQ multiple-award contract has a merged ceiling value of $8 billion. As part of the contract's minimum guarantee, each of the five contractors received $2 million and will start competing for prospective task orders, including:
Preparation for construction
Planning
Site enhancements
Building the storage facility, dry docks and waterfront infrastructure
The work is expected to be completed by November 2029 and is primarily carried out in the NAVFAC Pacific areas in Hawaii, Guam, the Pacific, Indian Oceans, Washington, and other NAVFAC cognizance areas.
4. Elmendorf Field Runway Extension of U.S Army
Image from Pacific Air Force Website
Contracting activity: U.S. Army Corps of Engineers
Value: $309.7 million
Contract type: Firm-fixed-price 
Contract date: July 2022
Kiewit Infrastructure West Co. of Vancouver was awarded the $309,735,000 firm-fixed-price runway extension contract. The contract was announced on July 22, 2022, and will be finished by August 14, 2025, in Elmendorf, Alaska.
The two main projects covered by this contract are:
One of Elmendorf Field's two runways, Runway 16/34, will be lengthened from 2,900 feet to 10,000 feet.
The southern barrier will shift 400 feet north to fulfill airfield design criteria.
The principal contractor, Kiewit Infrastructure, and its network of subcontractors will perform construction tasks from digging, installing utility piping, paving with asphalt, setting communication and electrical lines, and mixing and pouring concrete to build the said runway.
5. Contract for Renovation and Construction of a Medical Treatment Facility awarded by the Naval Facilities Engineering Systems Command (NAVFAC)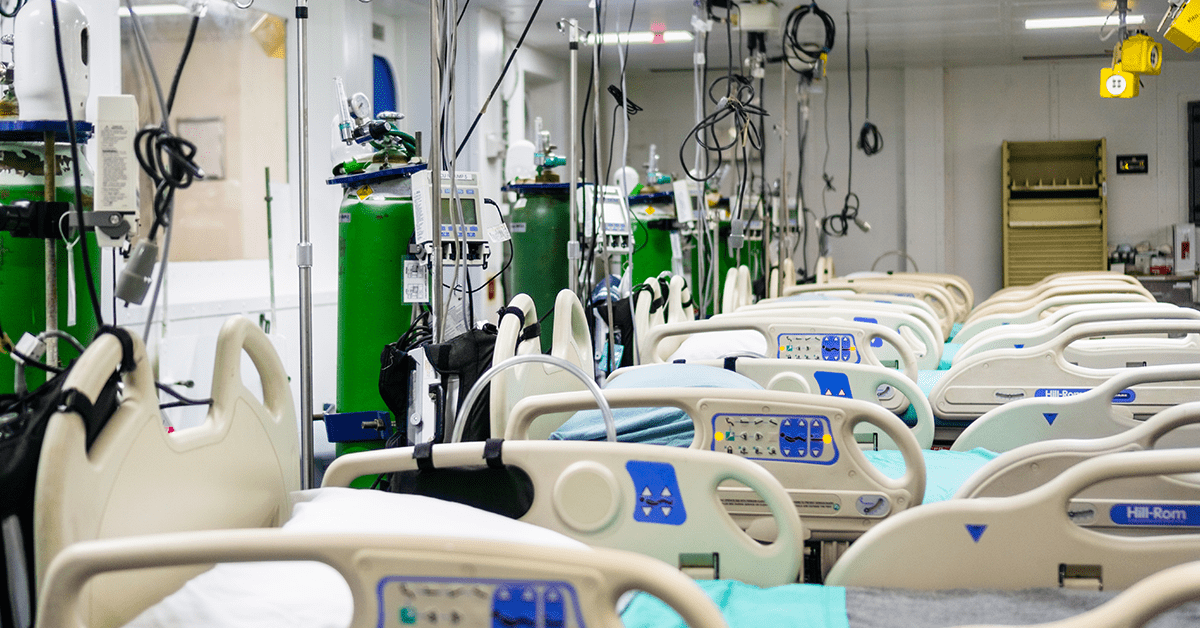 Image by Sundry Photography from Shutterstock.com
Contracting activity: Naval Facilities Engineering Systems Command (NAVFAC)
Value: $1 billion
Contract type: IDIQ, firm-fixed-price
Contract date: September 2022
Kiewit Building Group Inc., Springfield, was one of seven companies chosen to receive a cumulative $1 billion IDIQ contract award in September 2022. The unrestrained multiple-award construction contract (MACC) work includes modification, repair, and building of government-owned installations classified as NAICS code 236220.
6. Wheeler Army Airfield Construction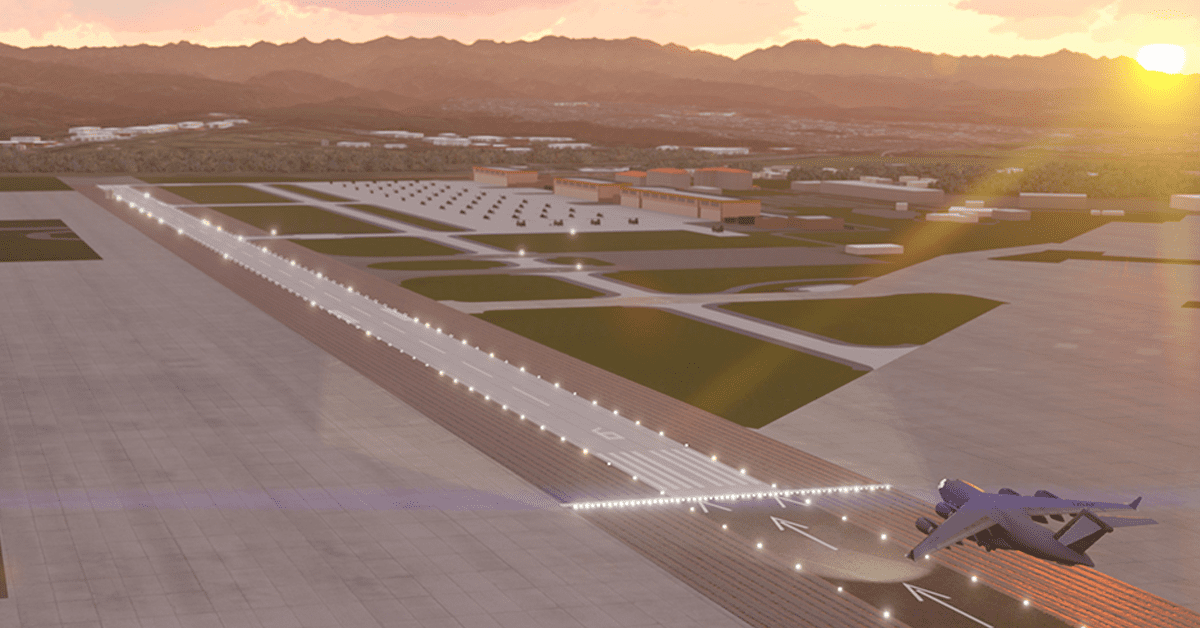 Image from Woolpert Website
Contracting activity: U.S. Army Corps
Value: $53 million
Contract type: Firm-fixed-price
Contract date: October 2022
In October 2022, the United States awarded a $53 million contract to Kiewit Infrastructure West Company in Honolulu to build a concrete rotary-wing aircraft parking apron, concrete taxiways with helipads, and a concrete parallel taxiway at Wheeler Army Airfield.
Under the firm-fixed-price contract, the following items must be manufactured at Wheeler Army Field:
Taxiways made of concrete with helipads
Parallel taxiway made of concrete
Parking apron for rotary-wing aircraft
Storm drainage, site development, and utilities are among the additional facilities to be constructed. The project is scheduled to be completed in December 2024.
7. Reconstruction of the Herbert Hoover Dike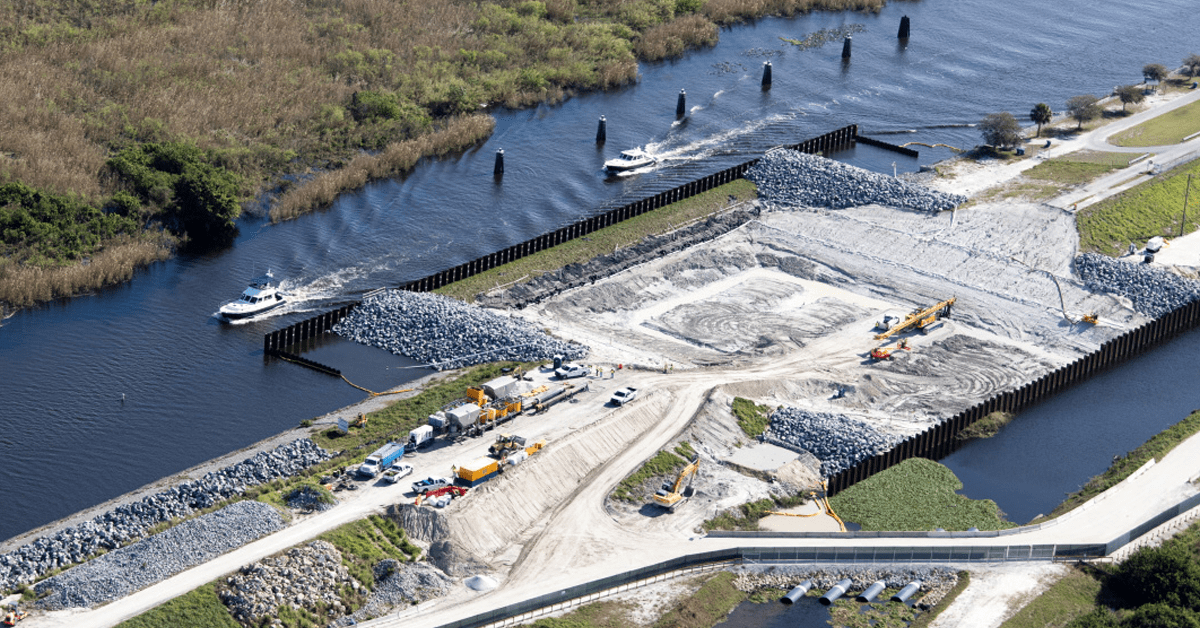 Image from Jacksonville District Website
Contracting activity: U.S. Army Corps of Engineers
Value: $23.5 million
Contract type: Firm-fixed
Contract period: 2 years
Kiewit Infrastructure South Co. has been awarded a $23.5 million contract to reconstruct and repair the Herbert Hoover Dike structures in Orlando. The agreement calls for the replacement of Culvert S-284 (HP-5) on the Glades County Harney Pond Canal. Since 2011, a total of 16 building contracts have been awarded for replacing various water-regulated infrastructures.
The work in Jacksonville, Florida, is expected to be finished on November 25th, 2021.
8. Kiewit Wins Army Everglades Restoration Contract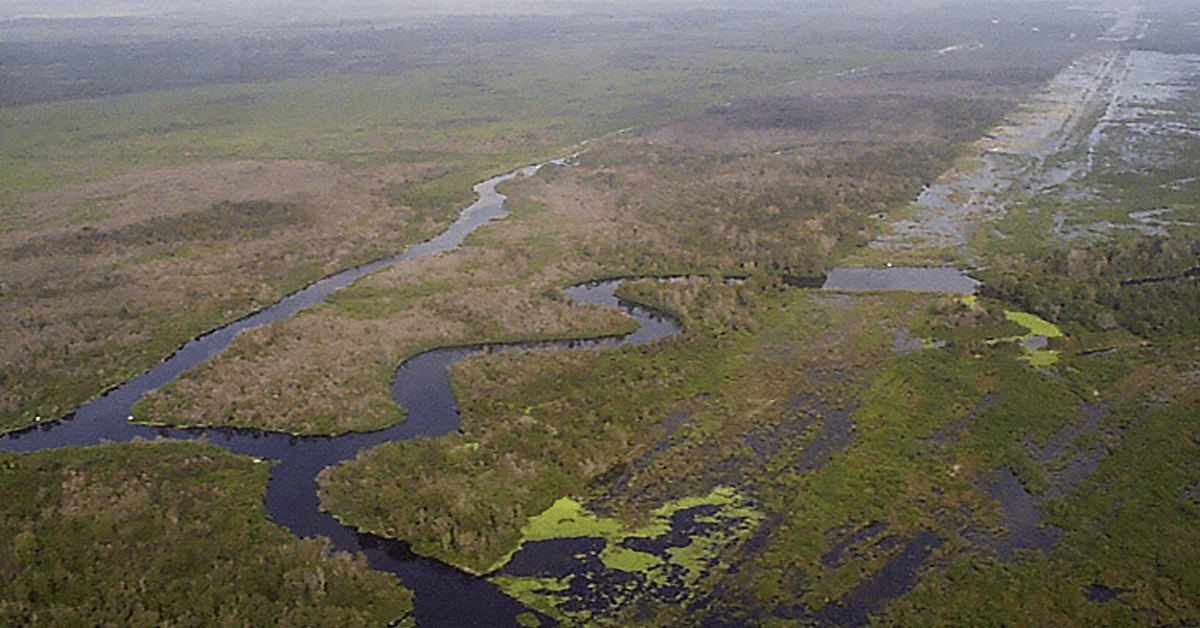 Image from Dredging Today Website 
Contracting activity: Department of Defense
Value: $136.6 million
Contract type: Firm-fixed-price
Contract period: 7 years
Kiewit was awarded a $136.6 million firm-fixed-price contract by the United States Army to work on the Everglades ecosystem restoration plan in southern Florida.
The $10.5 billion three-and-a-half-decade hydrologic restoration project in Fort Pierce, Florida, is the largest restoration project in the United States to date. From fiscal 2014 to fiscal 2021, Kiewit was required to reimburse Army Corps of Engineers civil construction funds.
Frequently Asked Questions
What is Kiewit Corporation?
Kiewit Corporation has served as a market leader in construction and engineering services for over 135 years. Kiewit's successors built the company into a major US construction firm.
Who are the founders of Kiewit Corporation?
Kiewit Brothers Masonry Contractors was founded in 1884 by Peter and Andrew Kiewit, both of Dutch origin. Their father, John Kiewit, immigrated from The Hague in 1857, where he learned the art of brickmaking.
Where is Kiewit Corporation Headquarters?
Kiewit headquarters is a newly constructed seven-story, 203,000-square-foot building located in downtown Omaha, next to the Kiewit Innovation and Training facility.
Kiewit's Innovative Idea Improves Safety and Efficiency
Kiewit government contracts have constructed and enhanced projects, government programs, and infrastructure systems. Consistently, the company has provided construction-focused engineering services to the U.S. federal government and international private businesses.