BAE Systems PLC is a large multinational aerospace, arm, and security company based in London, England. It designs, builds, and maintains military equipment, including aircraft, ships, submarines, artillery systems, ammunition, and missile launchers, for government departments and other organizations. The company has been operating since November 1999 after the merger with Marconi Electronic Systems. Keep reading to know the BAE Systems leaders and executives!
List of BAE systems leaders and executives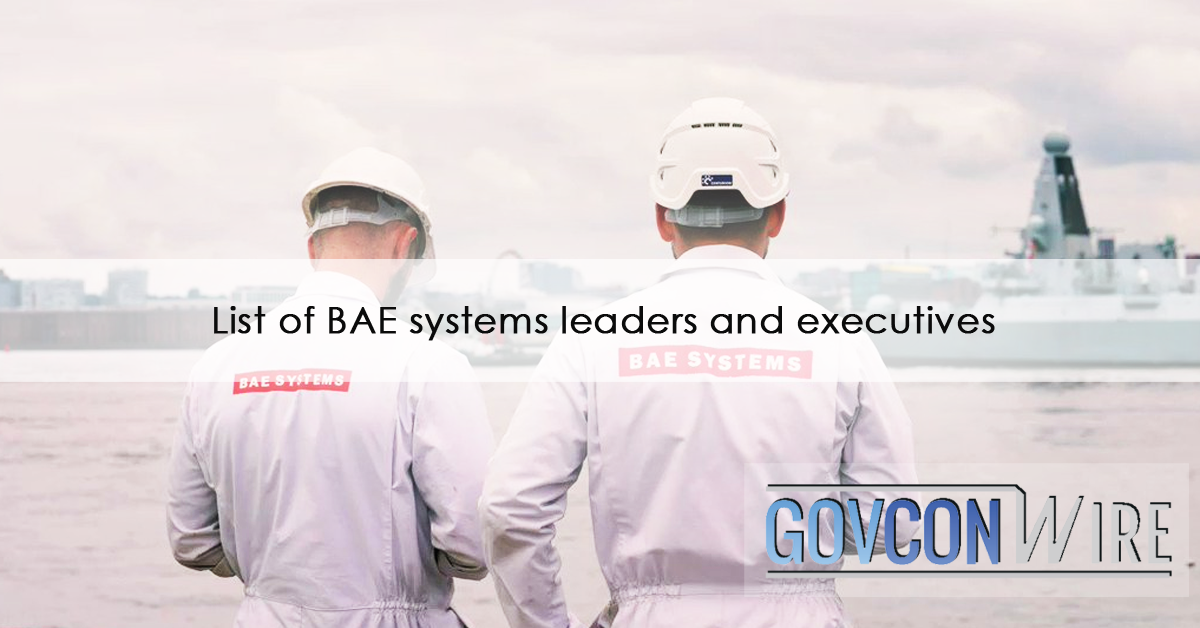 The company employs over 90,000 people worldwide. Here's the list of BAE systems executives headed by the group chief executive officer, Dr. Charles Woodburn. These are the names of the BAE Systems corporate office in the U.K.
Dr. Charles Woodburn, Group Chief Executive Officer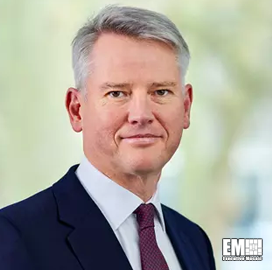 Mr. Woodburn has been named the BAE Systems CEO since 2017. His previous roles at the company include being the executive director of the BAE Systems PLC board of directors and chief operating officer. He has more than two decades of international experience in the gas and oil industries and held a few senior management positions in the previous years.
David Armstrong MBE, Group Managing Director, Digital Intelligence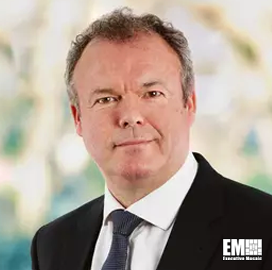 David Armstrong has been the group managing director of digital intelligence since February 2022. His previous role was as a group business development director at the company. He was responsible for government and global customer relations and business opportunity developments.
Tom Arseneault, President and Chief Executive Officer of BAE Systems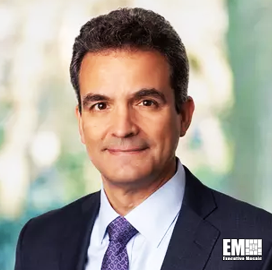 Tom Arseneault is the CEO and president of the company's U.S.-based aerospace, defense, and security company with major operations in Sweden, the United Kingdom, and the United States. He is also the executive director of the plc board of directors, an officer director, and an executive committee member.
Simon Barnes, Managing Director, BAE Systems Saudi Arabia
Simon Barnes started joining BAE systems in 2001. He has handled several roles in business development and senior program leadership. He has 20 years of career in the defense industry spanning the Middle East, United Kingdom, and Europe.
Gabby Costigan MBE, Group Managing Director, Business Development
Gabby Costigan is the current group managing director of BAE Systems. Her previous roles were as a chief executive officer in 2018 and a chief executive officer designate in 2017. As a chief executive officer, she was responsible for the performance and management of Australia's most versatile security and defense company. As a CEO-designate, she spent three months immersing herself in the company's business before fully taking over CEO responsibilities, including visiting Australian operations and businesses in the U.S. and Europe.
Julian Cracknell, Chief Technology and Information Officer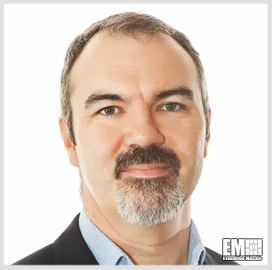 Julian Cracknell joined BAE systems in 2012. In mid-2012, he became the chief technology and information officer. His previous senior roles in the company's cybersecurity include the managing director of applied intelligence.
Tania Gandamijardja, Group Human Resources Director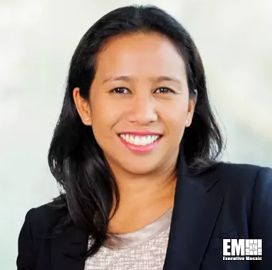 Tania Gandamihardja is BAE Systems' group human resources director. She joined the company in September 2021 with her previous role as the H.R. director for total talent. Before working at BAE Systems, she spent over two decades in Schlumberger's energy sector where she was responsible for several leadership roles in Asia, the United States, and Europe.
Ed Gelsthorpe, Group General Counsel
As a general chief counsel since 2013, Ed Gelsthorpe is responsible for legal matters of the company's U.K. businesses. He has over 20 years of experience advising on a wide range of commercial, corporate, employment matters, and regulatory within the U.K. and internationally. Before obtaining this role, he held a few senior legal leadership positions in the company, including employment and corporate matters and mergers and acquisitions.
Brad Greve, Group Finance Director
Brad Greve joined BAE Systems in 2019 as a group finance director designate. In April 2020, he became the group finance director and a BAE Systems plc board of directors member. Before joining the company, he had three decades of experience in the energy sector with assignments in the U.K., Romania, the United States, Brazil, and France.
Karin Hoeing, Group ESG, Culture and Business Transformation Director
Karin Hoeing is BAE System's current group ESG, Culture & Business Transformation Director. She joined the company in February 2018 as a group human resources director. Later in 2019, her responsibilities expanded to include safety, health, and the environment.
Ben Hudson, Chief Executive, BAE Systems, Inc Australia
Ben Hudson is a dual British and Australian national with a mechanical engineering degree and an MBA from London Business School. He is BAE Systems Australia's chief executive. In 2020, he joined the company as the group chief technology officer.
Glynn Phillips, Group Managing Director Maritime and Land
Glynn Philips is BAE Systems' group managing director in maritime and land. He was the previous chief executive officer of BAE Systems Australia. Philips has a long career history in the company and has achieved several senior financial leadership roles in the U.K. In addition, he spent more than three years as the company's group financial controller.
Cliff Robson, Group Managing Director, Air
Cliff Robinson is BAE Systems' current group managing director of air. He was previously the managing director of submarines in the company's maritime and land sector after finishing the 15 months of amendment with Rolls Royce Nuclear at Derby. He was also in BAE Systems military aircraft in 1984. In 1993, he was named production director at Brough.
Here's the list of the leadership team of BAE Systems.
Terry Crimmins, President, Electronic Systems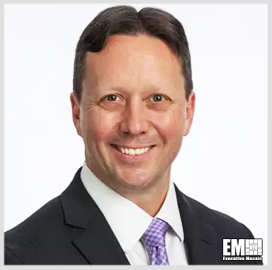 Terry Crimmins has been working at BAE Systems since 2001. He is the current president of the Electronic Systems sector headquartered in New Hampshire. His responsibilities include overseeing the sector's operations across the vehicle and mission-critical electronic systems (flight and engine controls, night vision systems, warfare, reconnaissance sensors, mobile communications, surveillance, etc.)
Jeremy Tondreault, President of Platforms & Services
Mr. Tondreault is the current president of BAE Systems Platforms and Services. It is headquartered in Falls Church, Virginia, and is one of the sectors of BAE Systems. He oversees six domestic and international business areas producing gun systems, munitions, and combat vehicles and providing repair and ship modernization. He directly reports to the CEO and president, Tom Arseneault.
Al Whitmore, President, Intelligence & Security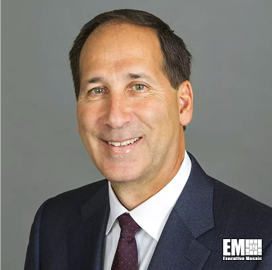 Al Whitmore is the president of BAE Systems' intelligence and security sector. Before joining the company, he spent more than 30 years at General Dynamics with increasing responsibility. He was the Global Solutions Division for General Dynamics Information Technology's senior vice president
Alice Eldridge, Secretary, Senior Vice President, and General Counsel
Alice Eldridge is BAE Systems' secretary, general counsel, senior vice president, and a member of the board of directors. She is in charge of over 34,000 employees in Sweden, the U.S., and the U.K. Also, she takes control of the company's security ethics, contracts, and export control functions. With over 25 years of experience, she earned the position after being the chief counsel and vice president for seven years.
Travis Garriss, Chief Information Officer and Senior Vice President
Travis Garriss is BAE Systems' chief information officer and vice president of the company's U.S-based division. As the chief information officer, he leads and implements an extensive information technology vision that leverage and advances technology to drive values across the company's strategy.
Caitlin Hayden, Senior Vice President, Communications
BAE Systems' senior vice president of communications is Caitlyn Hayden. She is experienced in communications and has national security expertise. She is responsible for leading all company internal and external communication activities, including executing and developing communication strategies and sending strong messages across channels and communication media.
Scott Howat, Senior Vice President, Finance
As Bae System's senior vice president of finance, Scott Howatt is responsible for the company's financial accountability. He worked at General Dynamics for more than ten years in finance, accounting, and controller positions.
Pete Trainer, Vice President and General Manager
Pete Trainer is a career Air Force officer and defense executive. He is the current general manager of BAE Systems, Inc.'s Air and Space Force solutions business area in the intelligence and security sector (I&S).
Other notable leaders of the company are the following:
Michelle Murphy, Chief Human Resources Officer and Senior Vice President
Shelly O'Neill Stoneman, Senior Vice President, Government Relations
Ann Ackerson, Chief Procurement Officer
Paige Gerelick, Vice President, Internal Audit
Kimberly Kaminski, Chief Ethics Officer
BAE Systems leaders and executives shape the company's future
BAE Systems is one of the largest aerospace, international defense, and security companies in the world. It earned a sales revenue of approximately $12.5 billion in 2021 when it ranked among the top 10 prime contractors of the U.S. Defense Department.
BAE Systems is a bellwether for defense industry transformation. The company has been at the forefront of pushing change through its technology-driven approach to business, which enables it to grow faster than its competitors and deliver new capabilities that have transformed warfighting capabilities over the last decades.