Photo Contributor: Tsuguliev/Shutterstock
The defense industry is one of the world's largest and most competitive industries. The U.S. federal government agencies under the Department of Defense are actively procuring defense products and upgrading existing systems with the latest technology to strengthen the nation's military forces. Get to know the largest defense contractors in 2022.
Raytheon Technologies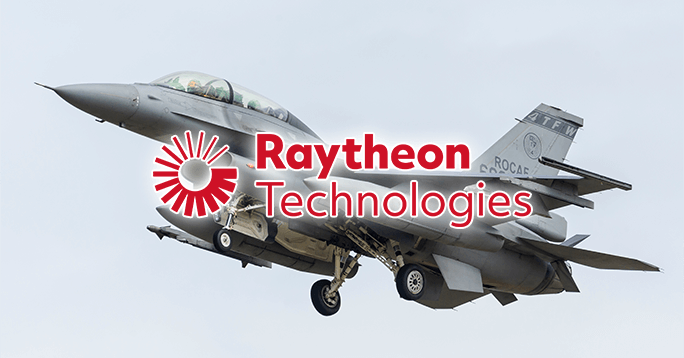 Photo by ChenHao_Kuo from Shutterstock.com
Revenue: $67.1 billion
Year founded: 1922
Headquarters: Arlington, Virginia
Founders: Vannevar Bush, Charles Smith, and Laurence Marshall
Raytheon Technologies is one of the largest defense contractors in 2022. Headquartered in Arlington, Virginia, Raytheon earned a revenue of $67.1 billion from U.S. government sales and foreign military sales. The company's core businesses are Collins Aerospace, Pratt & Whitney, Raytheon Missiles & Defense, and Raytheon Intelligence & Space.
Founded in 1922, Raytheon is the leading developer of operational hypersonic and counter-hypersonic systems, a key strategy for the U.S. military. Raytheon  Missiles & Defense received billions in contracts for this initiative, including the $1 billion contract for the Hypersonic Attack Cruise Missile's development.
Aside from Raytheon's success in government contracts, the company has always aimed to diversify its operations. Its first acquisitions were electronic firms, including Acme-Delta Company, Amana Refrigeration, and Packard-Bell.
Boeing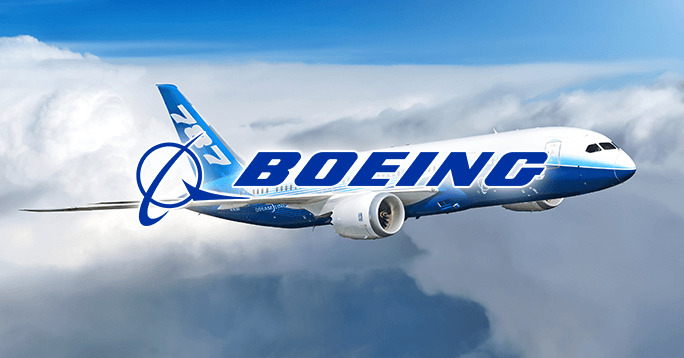 Image by vaalaa from Shutterstock.com
Revenue: $66.6 billion
Year founded: 1916
Headquarters: Arlington, Virginia
Founder: William Boeing
Boeing is a Virginia-based aerospace and defense company that produces aeroplanes, missiles, rotorcraft, rockets, satellites, telecommunications equipment, and security, space, and defense systems products worldwide. Known as the largest commercial manufacturer of jetliners, Boeing is currently working on the 787-10 Dreamliner, the 737 MAX, and the 777X.
Boeing operates through three business units, Commercial Airplanes, Defense, Space & Security (Intelligence & Analytics), and Boeing Global Service. These units are supported by Boeing Capital Corporation.
Boeing is the prime contractor for Missile Defense Agency's Ground-based Midcourse Defense. It is the only operationally-deployed missile defense program that has defended the entire U.S. territory, Alaska, and Hawaii against long-range ballistic missile attacks.
In December 2022, Boeing received a $5 billion-ceiling modification contract to continue supporting the Missile Defense System, such as installing launch system components.
Lockheed Martin Corporation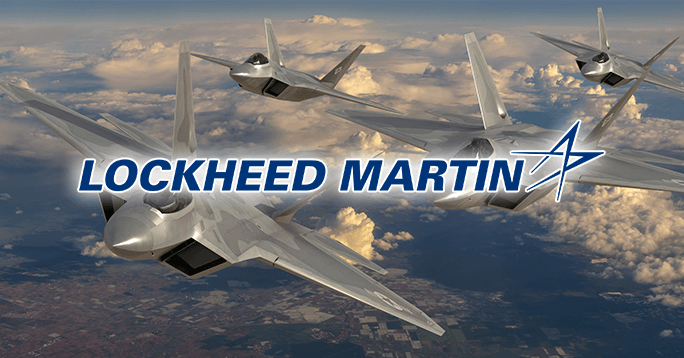 Image by Mike Mareen from Shutterstock.com
Revenue: $66.0 billion
Year founded: 1961 (as Lockheed Corporation)
Headquarters: Bethesda, Maryland
Founders: Allan and Malcolm Lockheed and Glenn L. Martin
Lockheed Martin is an international security and aerospace company focusing on the research, design, manufacturing, development, integration, and sustainment of advanced technology systems, services, and products.
Lockheed Martin was formed in 1995 when Lockheed Corporation merged with Martin Marietta to save on administration and operations expenses. Lockheed's four business segments are Aeronautics, Rotary and Mission Systems, Missiles and Fire Control, and Space.
One of Lockheed's largest defense contracts in 2022 was the U.S. Navy's $7.8 billion modification contract to produce 127 aircraft to support aircraft procurement and related auxiliary equipment for the Joint Strike Fighter Program. This program caters to the Marine Corps, Air Force, Navy, non-Department of Defense participants, and foreign military sales customers.
General Dynamics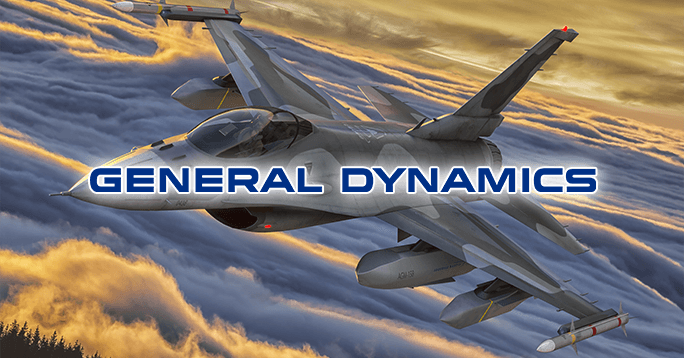 Photo by Mike Mareen from Shutterstock.com
Revenue: $39.4 billion
Year founded: 1952
Headquarters: Reston, Virginia
Founders: John Philip Holland and Isaac Rice
General Dynamics is a top defense contractor that manufactures tactical vehicles, munition, propellants, submarines, command and control systems, and other military products for U.S. federal agencies, government, and commercial customers.
Established in 1899 as Electric Boat, the company built Holland, the first submarine purchased by the U.S. Navy in 1900. The firm was incorporated under the name of General Dynamics in 1952.
General Dynamics now operates through its ten business units, including GD NASSCO, GD Information Technology, GD European Land Systems, and GD Mission Systems. One of it's subsidiaries, GD Electric Boat, is now a leading shipbuilder in the U.S. In 2022, it was awarded by the U.S. Navy a $5 billion modification contract to replace the aging Ohio class ballistic missile submarines.
Northrop Grumman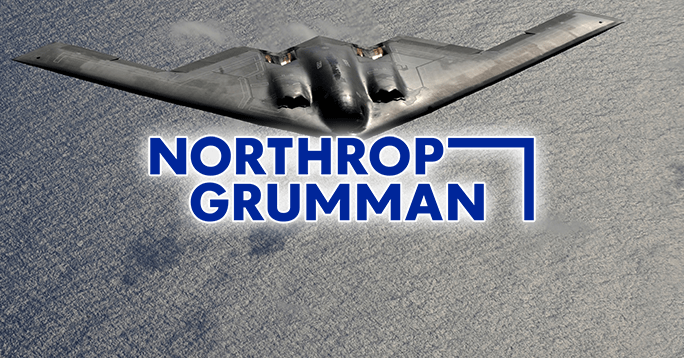 Photo by Everett Collection from Shutterstock.com
Revenue: $36.6 billion
Year founded: 1939
Headquarters: Falls Church, Virginia
Founders: Jack Northrop and Leroy Grumman
Northrop Grumman is a universal aerospace and defense company. It is the leading provider of manned solutions to international customers, from cutting-edge aircraft and spacecraft to cybersecurity systems and all-seeing radar. Its business mostly involves the U.S. government, the Department of Defense, and the intelligence community.
Northrop Aircraft was formed in 1939 and developed the radar-equipped, twin-engine P-61 Black Widow during World War II. Northrop Grumman was established when Northrop Corporation bought Grumman Aerospace in 1994.
In August 2022, the Missile Defense Agency awarded Northrop Grumman a $3.2 billion contract to design and develop modern missile defense systems and support the GWS Program.
Honeywell International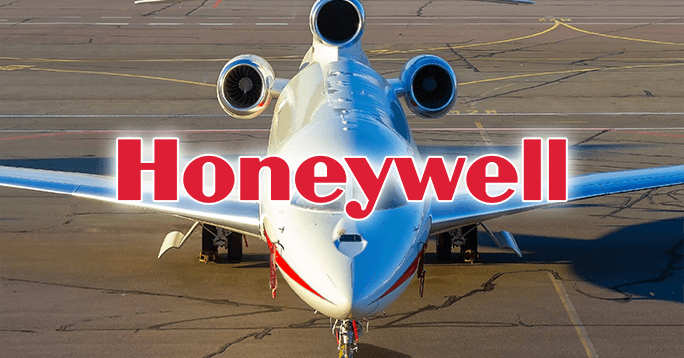 Image by Rudzenka from Shutterstock.com
Revenue: $35.47 billion
Year founded: 1906
Headquarters: Charlotte, North Carolina
Founder: Mark Honeywell
Honeywell International is an engineering and technology company that develops technologies to address challenges in various sectors, including energy, global urbanization, productivity, safety, security, and productivity.
Electric Heat Regulator Company and Honeywell merged in 1906, which started the company's high growth and globalization period. Honeywell's goal to diversify its products, location, and industry gave rise to nine subsidiaries totaling over $10 billion for mergers and acquisitions.
A diversified manufacturing and technology company, Honeywell's business segments include safety and productivity solutions, aerospace, building technologies, and performance materials and technologies.
7. BAE Systems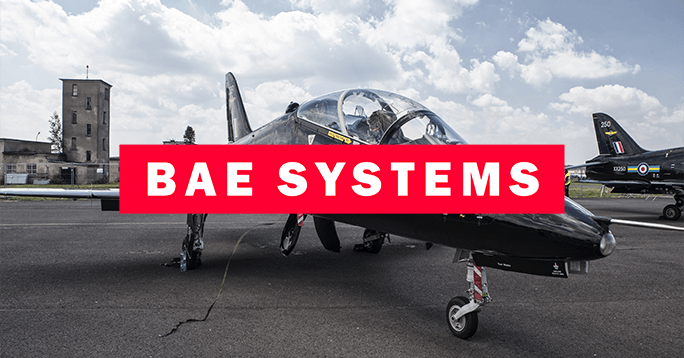 Photo by Radoslaw Maciejewski from Shutterstock.com
Revenue: $23,035,381 (£21,258m)
Year founded: 1999
Headquarters: London
BAE Systems is a London-based aerospace and defense company with IT, security, electronics, weapons systems and munitions, and other offerings for the land, air, and naval forces. Headquartered in London, BAE Systems PLC operates in the U.S. through its subsidiary, BAE Systems, Inc., in Falls Church, Virginia.
BAE Systems was formed in November 1990 when Marconi Electronic Systems merged with British Aerospace PLC (BAe). In June 2022, the U.S. Air Force awarded BAE Systems a $12 billion ceiling contract to continue supporting the nation's intercontinental ballistic missiles.
The company's largest markets are Australia, India, the Kingdom of Saudi Arabia, the United Kingdom, and the United States.
Collins Aerospace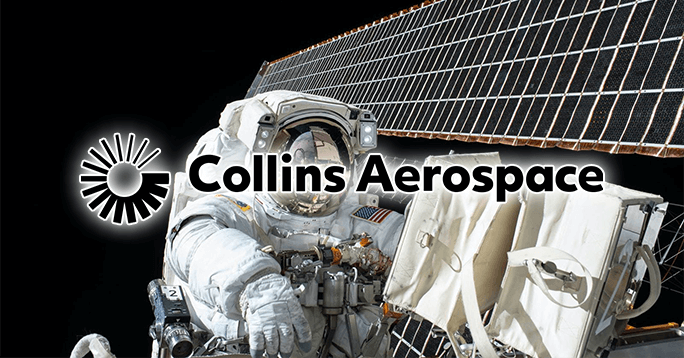 Image from Collins Aerospace Official Website
Revenue: $20.6 billion
Year founded: 2018
Headquarters: Charlotte, North Carolina
Collins Aerospace is an aerospace and defense company operating as Raytheon Technologies' subsidiary. It works with Raytheon's business partners and customers by pioneering new technologies to transform promising ideas into breakthrough solutions. It enables hybrid-electric propulsion for more fuel-efficient flights and reduces pilot workload with more autonomous operations.
Collins Aerospace resulted from the combination of UTC Aerospace Systems and Rockwell Collins in 2018. The company operates from its California, Iowa, and Connecticut offices in Charlotte, North Carolina.
In September 2022, Collins Aerospace won an estimated $583 million contract to manufacture MAPS GEN II, the latest technology for soldiers' critical situational awareness and context on the battlefield.
L3Harris Technologies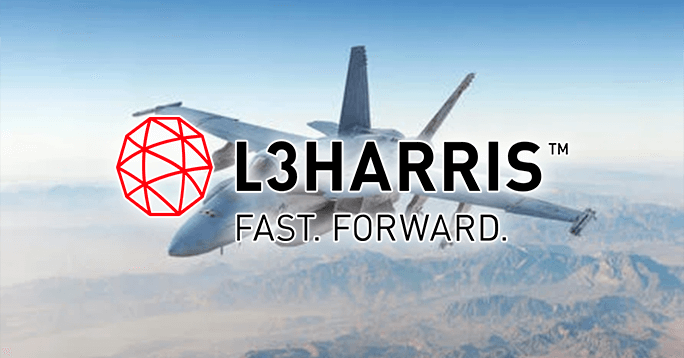 Image from L3Harris Corporation Official Website
Revenue: $17.1 billion
Year founded: 1895
Headquarters: Melbourne, Florida
Founders: Charles and Alfred Harris
L3Harris Technologies is an agile international aerospace and defense technology innovator that provides solutions to meet customers' mission-critical needs. The company manufactures advanced defense and commercial air, land, sea, space and cyber technologies.
L3Harris started in 1895 as the Harris Automatic Press Company when Charles and Alfred Harris built a sheet feeder for the printing press. L3Harris Technologies was formed in 2019 when defense contractors L3 Technologies and Harris merged to provide products for the C41SR market.
In December 2022, the U.S. Army Communications-Electronics Command awarded L3Harris Technologies a potential $886 million contract to support the intelligence community, the Department of Defense, and the Army in their intelligence, surveillance, and reconnaissance capabilities.
Huntington Ingalls Industries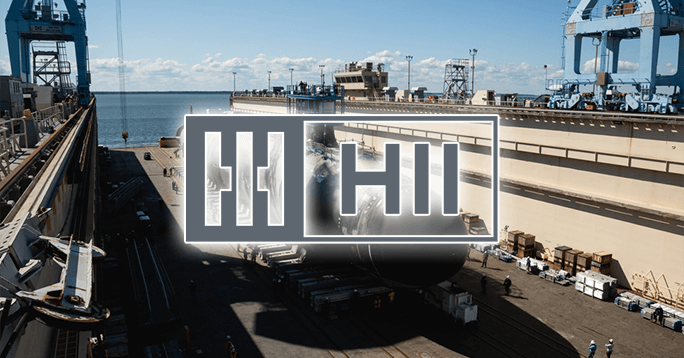 Image from Huntington Ingalls Industries Official Website
Revenue: $10.7 billion
Year founded: 2011
Headquarters: Newport News, Virginia
Founders: Collis Potter Huntington and Robert Ingersoll Ingalls Sr.
Huntington Ingalls Industries (HII) is America's largest shipbuilding company. It provides professional services to the government and industry partners and delivers the most powerful and survivable naval ships, ISR, unmanned systems, and AI/ML analytics.
Huntington Ingalls Industries was formed in 2011 as a spin-off of Northrop Grumman. The company's name was derived from founders Collis Potter Huntington, who founded Newport News Shipbuilding and Drydock Company, and Robert Ingersoll Ingalls Sr., who established Ingalls Shipbuilding. Newport News Shipbuilding and Ingalls Shipbuilding are now divisions under HII.
HII has built several large-deck amphibious ships for the U.S. Navy and Marine Corps. In November 2022, the U.S. Navy awarded HII an estimated $2.4 billion contract to design and construct an amphibious assault ship LHA 9.