The federal government's effort in mobilizing more government contractors in recent years to help the nation move forward from the COVID-19 pandemic sets a favorable precedent for the professionals in the industry. With this consistent rise of the trajectory and the government's planned reforms to level the playing field for small business owners, it isn't surprising that businesses are now interested in trying their hands as prime contractors or subcontractors.
Essentially, government contractors and subcontractors are companies hired on a contractual basis by the federal government to execute and complete various government projects. They do everything from performing construction work to providing human resources for a government facility.
But before you start staking your claim into this deep pool of government contracts up for grabs, you should first decide which role fits you best first: a General Contractor or Subcontractor?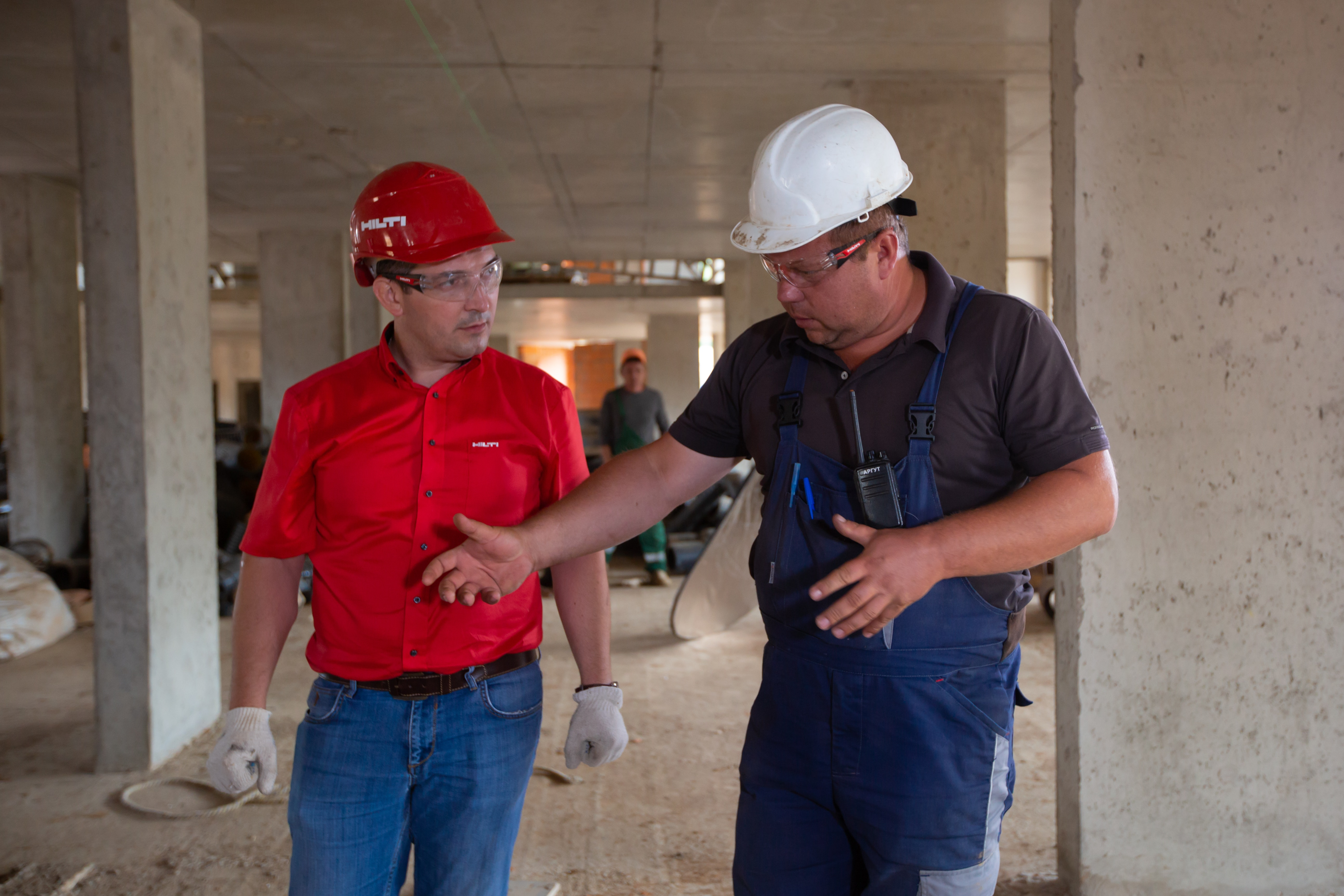 General Contractor vs. Subcontractor: Definition
What is a General Contractor?
Also known as the prime contractor, a general contractor is a company or entity that directly works with the government. The federal agencies hire general contractors to oversee certain projects, often complex. These complex projects usually belong in in-demand healthcare, defense, construction, and IT industries.
What is a Subcontractor?
A Subcontractor is a company hired on a contractual basis by the General Contractor instead of the federal government itself. They offer their specialized services to complete one area of a government project.
On the other hand, another type of subcontractor is called the independent contractor. Instead of comprising a team of professionals to perform services, independent contractors are considered self-employed entities made of a single individual.
General Contractor vs. Subcontractor: Key Differences
And now that you have a general understanding on who are the general contractors and subcontractors, you should now examine their key differences and responsibilities that set them apart from each other.
Work Relationship
– The General Contractor is the one who will be directly working with the federal agency involved.
– The Subcontractor will be working under the prime contractor.
Nature of Work
– Usually, the General Contractor will be handling managerial and administrative tasks, such as overseeing the progress of their government contract and whether everything remains within the projected project costs.
– The Subcontractor will be performing their specialized labor on-ground. If you are in the construction business, you can offer electrical, plumbing, engineering, and interior designing services for a government construction project.
Key Responsibilities
– The General Contractor is the one in charge of overseeing the entire project. They procure and provide materials for the project, negotiate the government contract, monitor the day-to-day progress, and be on top of its financial movements. And also, they are in charge of hiring subcontractors.
– The Subcontractor uses their unique skillsets to deliver their specialized tasks to complete the project. They are committed to providing high-quality work within the stated timeframe in the contract.
Skills Requirement
– In essence, general contractors and subcontractors share similar skills. But subcontractors offer a more specialized service that focuses on one area of a larger project.
General Contractor vs. Subcontractor: Pros and Cons
The duties and responsibilities of general contractors and subcontractors significantly differ. And each role entails its benefits and drawbacks, so you have to choose which position fits your interests and abilities best. Weigh in the pros and cons of being general contractors and subcontractors so you can choose your path better.
Pros and Cons of being a General Contractor
Pros:
– Competitive pay. The government doesn't shy away from giving proper compensation, as long as the quality of the work is assured. Since the resources used to fund government projects came from the public's taxes, the federal administration is dedicated to only serving the best to its people.
– The federal government gives priority to small businesses. With the federal government's recent efforts to encourage more small businesses, particularly business owners who are socially and economically disadvantaged, more government contracts are available exclusively for small enterprises.
– Timely payments. Although the time you will be paid will vary depending on the payment scheme you have initially agreed upon in the contract, the federal government adheres to a set time frame for payments. If your payment from the government is delayed, they will also pay you the interest incurred from their late payment.
– Long contract periods. Depending on the nature of the government project, most government contracts can last from a year to three years. And if the federal agency involved is satisfied with the quality of your service, they can choose to extend your contract with them as well.
Cons:
– Stringent application process. Before you start working with the government, you must first prove that you are worthy. You must undergo a strict application process that requires patience, determination, and great attention to detail.
– Steep learning curve. Being a government contractor while managing your business full-time can be truly challenging. You have to worry about getting your business certified as a contractor, keeping up with industry trends, and leading your company's day-to-day activities.
– Slow to show profits. The government pays its contractors handsomely, but it usually takes them 30-60 days (depending on the agreed payment scheme on the contract terms) to pay up. You should know that this isn't an overnight miracle if you enter the industry.
– Highly competitive environment. Given how attractive the opportunities are when dealing with the government, it isn't surprising that there are thousands more like you vying for a government contract. Winning a government deal isn't easy, but here are some steps you can take to start winning a government contract.
Pros and Cons of being a Subcontractor
Pros:
– Work for more clients at the same time. As a subcontractor, you are untethered to one client. In fact, you can work for more general contractors as a subcontractor if you have the luxury of resources to do so.
– Hone your skills in your specific niche. Compared to general contractors, subcontractors pride themselves on their unique skillsets, which makes subcontractors adept in product and service delivery. Once you have decided upon on your niche, you can get more government contracts that fit your expertise. From taking up residential projects that fall right up into your alley to performing individual projects, you have complete control over which contract you want to work on.
– Fewer administrative responsibilities. Since subcontractors will not directly work for the federal government, you don't have to go through the hoops to get your business registered as a government contractor.
– Build your portfolio and reputation. Most small businesses and enterprises new in the government contracting industry try out subcontracting first to test waters. The requirements to be a subcontractor are more forgiving than general contractors, so subcontracting gives everyone the perfect avenue to establish their reputation and gain experience in the industry.
Cons:
– Less protection from liabilities. As a subcontractor, you have to be very particular in your contracts. You should specify your work scope, rates, payment scheme, and flow-throughs. Before signing a contract, make sure you cover all the bases to protect you from any liabilities due to unforeseen circumstances. And on top of all that, you should purchase your insurance if your prime contractor will not include you in their insurance plan.
– No work stability. The contract periods may be long, but there are no guarantees that another project will be in the pipeline, especially if you are still starting as a subcontractor.
– Difficulty in managing multiple projects at once. There are no guarantees in the government subcontracting industry, and that is why it is understandable why subcontractors tend to grab several opportunities at once. Doing so can put a toll on your people, so try to find the balance in your workload.
General Contractor vs. Subcontractor: Requirements
Whether you choose to be a prime contractor or a subcontractor, you have to fulfill several requirements to be deemed qualified to do business in the industry.
How to become a General Contractor?
We have prepared a beginner's guide for government contractors regarding the complete requirements you will need should you decide to become one. To give you a gist, here is a general list of what you'll need to get you started:
Register your business name
Apply for your tax ID number
Request for your DUNS number
Identify your NAICS code
Sign up your business at SAM.gov
Identify whether your business is qualified for SBA's 8(a) Business Development program to get preferential consideration with contracts
How to become a Subcontractor?
As a subcontractor, you also have your fair share of paperwork to fill in. We have also prepared another guide for subcontractors, and essentially, you also have to do the following steps:
Legally register your business for tax purposes
Request for DUNS number
Register for SAM.gov
Subcontractor vs. Contractor: Opportunities
Don't expect your clients to suddenly show up in your doorway looking to make a deal with you. Instead, you should actively seek opportunities to secure more government contract wins.
How to find opportunities for contractors?
– SAM.gov – The official U.S. government website for federal contracts.
– GSA Schedule – Sell to the government using one of the most renowned government contract vehicles managed by the General Services Administration.
– USA.gov – Sell your services directly to state and federal agencies.
How to find opportunities for subcontractors?
– Subcontracting Network (SubNet) – A repository of subcontracting opportunities for small businesses.
– Directory of federal government prime contractors with subcontracting plans – A database by the SBA that lists out government contractors who need subcontractors.
–  Subcontracting Directory for Small Businesses – A subcontracting directory managed by the GSA.
– A Subcontracting Opportunity Directory – Seek opportunity to sell directly to the Department of Defense, America's most prominent federal department.
 Subcontractor vs. Contractor: The verdict
Choosing to become a general contractor or Subcontractor comes with its own set of challenges. But, choosing one doesn't mean that you are closing up your business in venturing the other option. Whatever your choice may be, select which plays best to your strengths and current capabilities.