The entire commercial business industry was dealt with difficult cards for the past few years—from the COVID-19 shutdowns to the global supply chain disruptions. Countless small businesses closed their shutters for good, negatively impacting several industries. However, the government contracting industry stood its ground.
The stability in the face of uncertainty and the opportunity to earn lucrative profits are just some of the reasons why starting a government contracting business benefits you.
What should your prepare to become a government contractor?
Evaluate whether government contracting aligns with your business goals
The federal contracting industry is not an overnight miracle. Given how complicated this industry is, it requires patience, dedication, and strategy to make your business thrive in this industry.
Entering the federal contracting field unprepared will cost you. So before you decide to take the risk, make sure that this endeavor will be beneficial to your business's overall growth. Study the pros and cons of government contracting, then measure it against your company's goals. Once you have done that, see if this business opportunity plays to your strengths.
Seek government assistance for small businesses
The government contracting field is dominated by established government contracting firms. This may create an uneven playing field for small businesses, which is why government assistance programs, loans, and grants are available for qualified businesses.
The Small Business Administration (SBA), the official federal agency that promotes and protects small businesses, administers a number of contracting assistance programs, such as these:
8(a) Business Development Program
This program helps small businesses gear up to win local, state, and federal government contracts. Under the 8(a) program, small businesses can compete for set-aside contracts and participate in SBA's Mentor-Protégé Program.
Participating small businesses will also receive one-on-one training with Business Opportunity Specialists and procurement and compliance experts. They can help budding government contractors assess their business readiness in competing for federal contracts.
Women-Owned Small Business Program
Women still face discrimination in various industries. So to ensure female business leaders will have equal access to contracting opportunities, this program gives them the opportunity for more contracting opportunities through set-asides.
Additionally, certified women-owned small businesses and economically-disadvantaged women-owned small businesses are given preferential consideration for open and full competition government contracts.
If your business is located in a Historically Underutilized Business Zone (HUBZone) and at least 35% of your employees reside in a HUBZone, you can apply for this federal assistance program. Small businesses under this program can compete for set-asides.
Veteran Assistance Programs
Retired veterans, particularly the service-disabled veterans who own small businesses, can apply for various assistance programs to kickstart their careers. Like other federal programs, veteran-owned small businesses are eligible to compete for exclusive government contracts for small businesses or set-asides.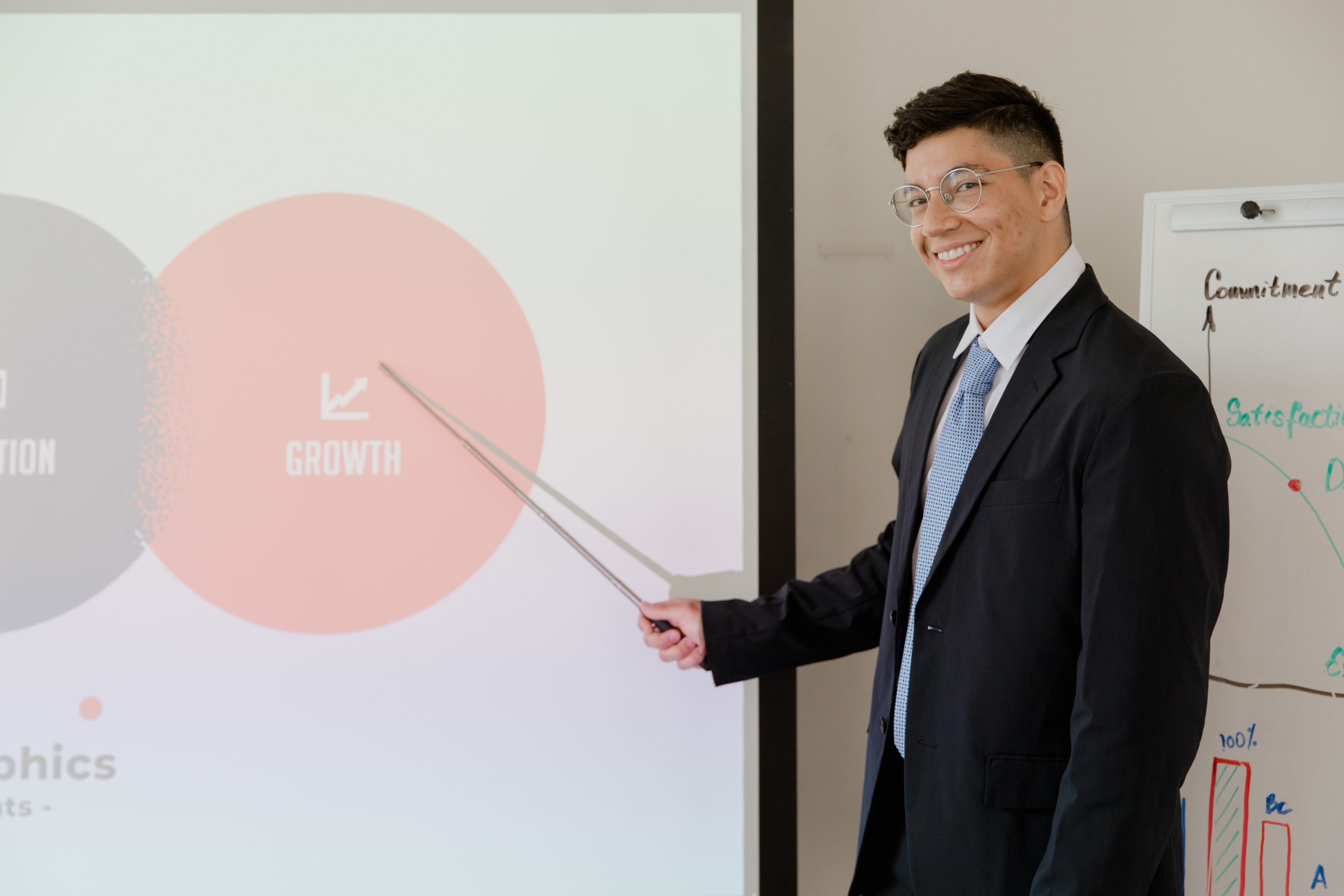 Study your federal contracting market
Most businesses who enter the government contracting field want to earn ludicrous profits. But, the government contracting industry is a massive field, and shooting blindly will get you nowhere. If you want to make it big, you have to make a game plan—market research.
With that in mind, you must set your target federal agencies as early as possible. And once you have nailed down your prospective government agencies, you should dive deeper: study their demands and spending trends—and above all, get to know who you'll be competing with.
For starters, you can get an overview of the government contracting field by checking previously awarded contracts at SAM.gov and viewing competitor profiles at Dynamic Small Business Search (DSBS). You can also use the forecast tool for contracting opportunities by the General Services Administration (GSA).
Get familiar with FAR
The Federal Acquisition Regulation (FAR) is the playbook of every government contractor and contracting officer in the industry. FAR illustrates the rules and regulations governing the government's acquisition of goods and services using public funds.
Understanding the intricate government contracting processes requires time, dedication, and effort. You can also consult a legal representative or federal contracting assistance centers to help you understand it better.
Study the government regulations on businesses
To qualify as a government contractor, your business must be compliant with federal, state, and local business regulations. There are around 90,000 business laws and regulations in effect right now. But you can learn the major business regulations that you should pay closer attention to.
Additionally, there are contracting assistance centers that can connect you with compliance experts. They will help you understand the legal implications of failing to follow the regulations and assess your business's regulatory compliance.
What are the requirements to start a government contracting business?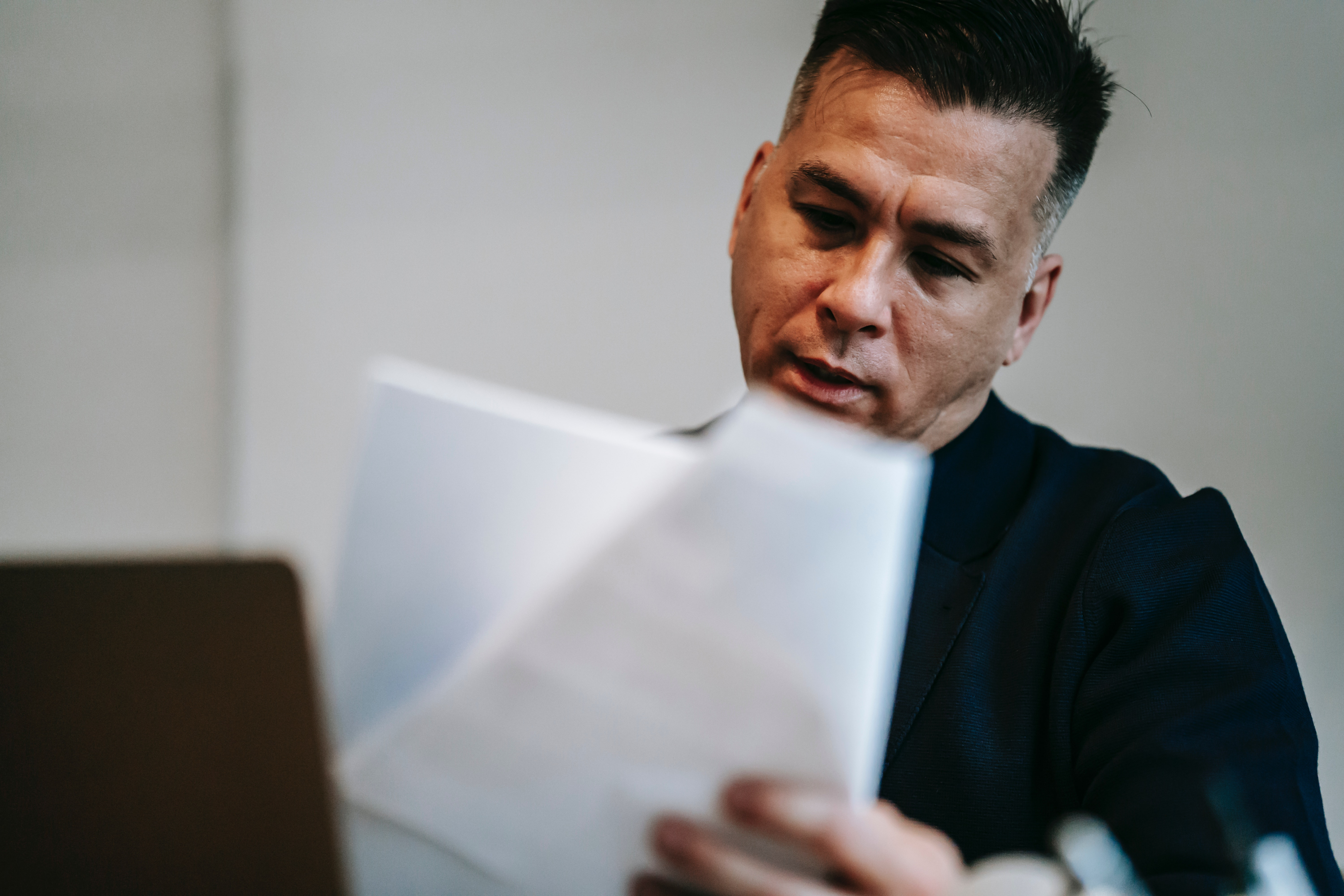 Acquire the necessary business permits and licenses
As previously stated, the government is very particular about the companies it does business with. In addition to being a regulation-compliant business, it must possess the necessary licenses to prove its capabilities in performing the required services.
Register at SAM
SAM, or System for Award Management, is a one-stop platform for federal agencies and government contractors. On this website, government agencies can publish open contracts for bidding, and federal contractors can take a shot at bidding for the said contracts.
However, only SAM-registered entities can qualify for government contracts. You can view the complete list of requirements needed to register at SAM, but in general, here are the primary documents you have to prepare before your registration:
Unique Entity ID (UEI)
The federal government has finally moved away from requiring its contractors to request their DUNS Numbers. To streamline this process, government contractors can get their UEI at SAM.gov. Here is the guide on how you can request your UEI.
North American Industry Classification Code (NAICS Code)
NAICS Codes are a special set of codes representing your company's industry. This code is used by contracting officers to identify the nature of your business and see if you fit the contract.
You can get your NAICS Codes by visiting this self-service website. Select which among the codes best describes your business. If your business belongs to two or more categories, you can select more than one NAICS Code.
Core Business Information
The Core Business Information refers to your business details, such as your business structure, physical and mailing address, organization start date, and more.
Financial Information
The government will ask for your financial information to know your preferred payment method. Additionally, the government will also use this to set up your Electronic Funds Transfer (EFT).
CAGE / NCAGE Code
The CAGE and NCAGE codes are identifiers assigned by the government, particularly by defense agencies. CAGE Codes are assigned to U.S. entities, while NCAGE Codes are awarded to businesses outside the U.S. and its territories.
The Commercial and Government Entity (CAGE) Code is automatically assigned to a U.S. entity after registering at SAM.gov. Meanwhile, non-U.S. entities should request their NATO Commercial and Government Entity (NCAGE) Code before registering at SAM.gov.
Keep tabs on federal contracting opportunities
Once you have successfully registered your business at SAM.gov, you should now learn how to scout for contract opportunities. Fortunately, you don't have to search high and low to explore the latest contract opportunities—you can do it at SAM.gov!
Back then, the federal government used the Federal Business Opportunities Website (FedBizOpps) to publish contract opportunities. But the government has integrated the functionalities of this website into the SAM.gov website for a more streamlined experience.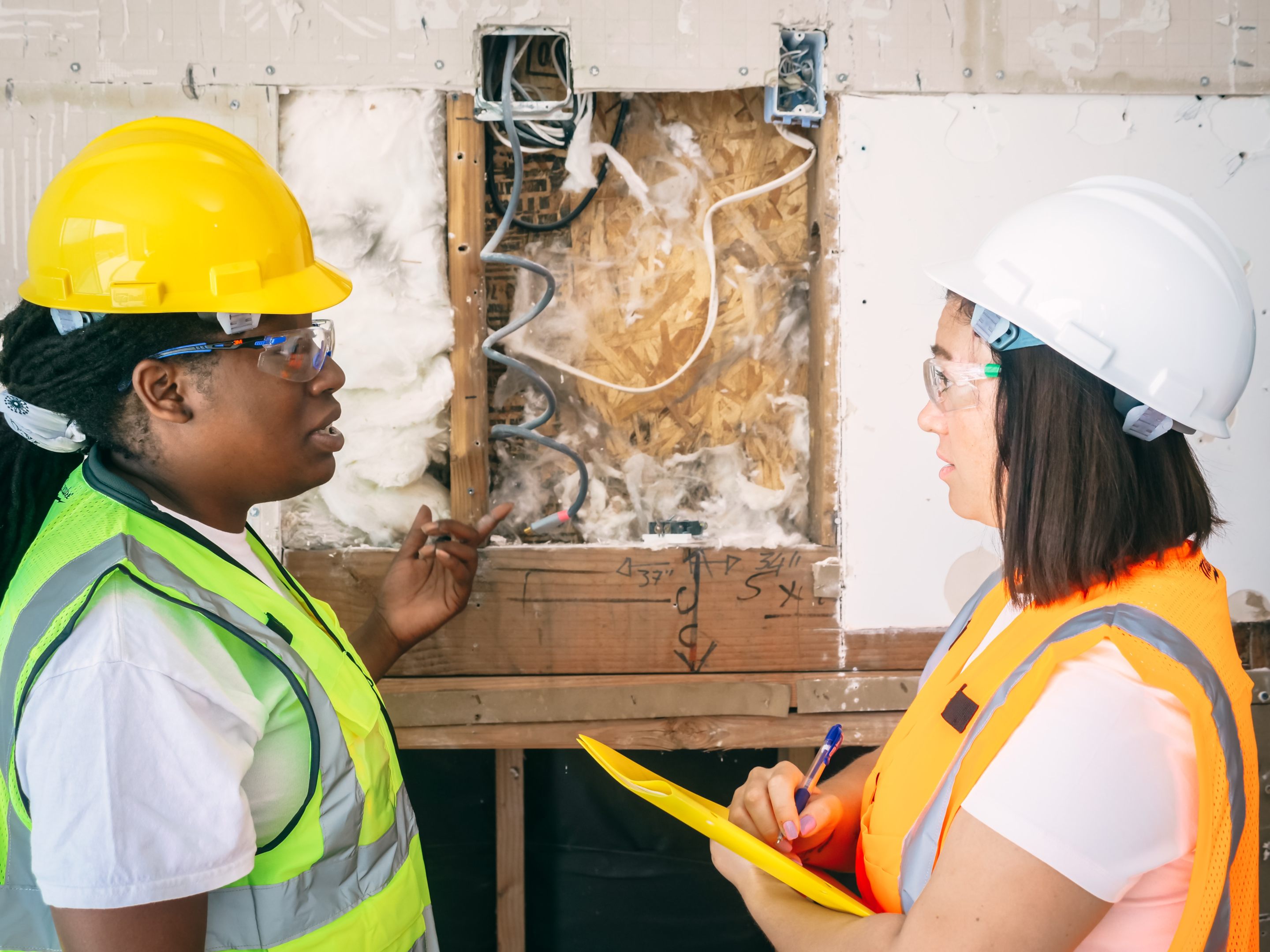 Explore subcontracting
The road to becoming a federal contractor can be challenging, especially for a green small business owner. But, businesses can try their hand first in subcontracting for prime contractors.
Subcontractors do not work directly with government agencies. Instead, they lend their specialized expertise to prime contractors to fulfill one area of a federal contract. The requirements to become a subcontractor are less demanding than a prime contractor, making contracting more accessible to small businesses.
Get your business known
Building a solid reputation and portfolio is crucial in this line of work. However, getting your business known by your target government agencies can be pretty daunting, especially if you don't know where to begin. But we got your back!
Attend Networking Events
Being in the same room with other federal contracting giants can be overwhelming. But if you look at it from another angle, you will realize that you are surrounded by opportunities.
Networking, when done right, can give you access to a myriad of opportunities that grow your business and expand your vision as a leader. Contrary to popular belief, networking is not merely "politicking." It means fostering meaningful relationships with your peers.
Build Social Media Presence
On top of attending networking events, you should not forget the power of the internet. Platforms like LinkedIn and Facebook are excellent places to build your online presence and network with other contracting professionals.
Learn how to write bids for government contracts
Once you have laid out your foundations, the next thing you need to do is learn how to write bids for federal contracts. Winning a contract bid is your ticket to becoming a full-fledged federal government contractor. So, here are some bid writing tips that can help you finally board the plane of government contracting:
Choose federal contracts that align with your business's strengths and goals
Sending out contract bids en masse in hopes of landing a single win is a wasteful endeavor.
Writing a contract bid proposal will consume time, money, and effort. Therefore, to write a winning contract bid, you must select which federal opportunities are most suited for your businesses.
Analyze the RFP document
The Request for Proposal (RFP) is among the ways the federal government solicits contract proposals.
The RFP document is usually a hundred-page document that states everything you need to know about a contract opportunity—timeframe, task, budget, and other related details. At a glance, reading through a hundred-page material might be too cumbersome. But, this will ultimately help you craft your proposal.
There are several factors to consider when reviewing this document, but you must pay closer attention to sections B, C, L, and M.
Strictly adhere to the instructions stated in the RFP
It pays to be detail-oriented in this phase of writing. In Section L of the RFP document, the requesting federal agency will lay out its detailed requirements for the proposal—from the document's font style and size to the proper email address to which the proposal should be submitted.
Neglecting to follow their instructions can eliminate your contract proposal from the pool.
Create a bid outline
The next step of the writing process is to draft an outline. This will prevent your proposal from being derailed and, ultimately, speed up your writing.
When creating an outline for your proposal, consider several factors that the federal agency will look for, such as your business identity, capability statement, portfolio, and plan on how you will execute the contract.
Price your contract competitively
When pricing your goods and services, you should be in the know of its market prices. You can neither price it too low nor too high.
Price it cheap and you may endanger the financial stability of your company, and even cast doubt on your ability to deliver quality products and services. On the other hand, if you price it ludicrously, the federal government will simply look for other cost-efficient government contractors.
Going to the extreme ends of the spectrum will not do you any good. Keep in mind that the federal government is looking for contractors who can deliver quality work that falls within justifiable costs.
Review your proposal before submitting
The last thing you want is your contract bid to be discarded due to technicalities. To avoid this from happening, bring in a trusted set of eyes to review your federal contract bid to catch any errors and point out questionable details that you have missed out on before.
Learn the terms, the contract bid writing process, and how contracting officers will evaluate your proposal in this contract bid writing guide.
Summary
The federal government offers some of the best opportunities, especially for small companies. But to become eligible for these contract opportunities, you must first make the necessary preparations to become a government contractor. Once you have laid out your foundations, you should sharpen your writing skills to win a contract bid.