Photo by monticello from Shutterstock.com
Acquia is a computer software company specializing in free, open-source software and applications. The company has developed cloud computing capabilities, content management systems, data management programs, and security and compliance software for its clients in the real estate, insurance, educational, and information technology sectors.
Behind Acquia's success are executives and leaders who bring years of software development competence to the table. Meet the Acquia leaders, founders, and executives here.
Acquia's Leaders, Founders, and Executives
Here is the rundown of Acquia's leaders, founders, and executives.
Stephen Reny
President and Chief Executive Officer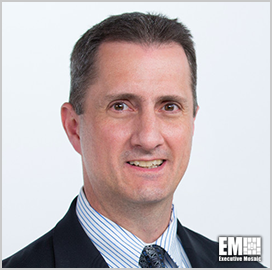 Photo of Stephen Reny at LinkedIn
Stephen Reny became Acquia's President and CEO in January 2023. He has been part of the company since 2018; Reny was previously the Chief Operating Officer and oversaw Acquia's support, services, customer success, and security operations.
Reny has a wealth of experience in executive and leadership positions spanning 30 years. He served as CEO, COO, CFO, Senior Vice President, and Director for the technology, finance, corporate and investment banking, and private equity industries. He draws from his previous work experience in HP Software and Micro Focus to fulfill his roles involving management, government, and global SaaS businesses.
Dries Buytaert
Co-founder, Chief Technology Officer, and Chief Strategy Officer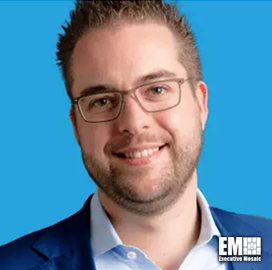 Dries Buytaert is a co-founder of Acquia and the company's current Chief Technology Officer and Chief Strategy Officer, positions he has held since January 2008. He is well-known for founding and developing the Drupal content management system, an open-source and easily accessible content management system (CMS).
Buytaert has over 20 years of experience working on Drupal, Open Source, and Open Web applications. Founding Acquia and inventing Drupal Cloud were impactful in helping multiple sectors maximize menu management, RSS feeds, taxonomy, system administration, page layout customization, and account registration and maintenance.
Buytaert's expertise in Open Source software development has garnered him several accolades. He was honored as a Young Global Leader World Economic Forum in 2013, as CTO of the Year by the Massachusetts Technology Leadership Council in 2014, and DataNews' Belgian ICT Personality in 2014.
Chris Andersen
Chief Financial Officer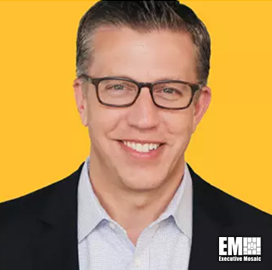 Chris Andersen joined Acquia in April 2018 and was appointed Chief Financial Officer. His current responsibilities include overseeing the company's legal, IT, facilities, global finance, and information security teams.
Andersen has a 20-year work background in financial leadership in enterprise software businesses. He has held vice presidential and directorship roles at other software companies, notably Akamai Technologies, Novell Inc., and Progress Software.
A CPA by profession, Andersen used his accounting proficiency to fulfill the financial leadership roles he had taken earlier before moving into the software industry.
Chris Doggett
Chief Revenue Officer
Chris Doggett joined Acquia in 2020 and currently serves as the Chief Revenue Officer. He is in charge of all revenue-generating activities, such as sales functions, solutions engineering, business development, and account management.
Doggett's enlistment at Acquia was pivotal to the company's growth. With over two decades of working experience in sales, venture capital funds, and leadership and a proven track record of bolstering profitability, sustainability, and productivity increases, Acquia banks on Doggett's competence to enable innovation, double sales efficiency, and cultivate compelling digital experiences for customers.
Doggett's exceptional leadership has made him part of the prestigious lists of notable awarding bodies and magazines. He was recognized by CRN as one of the 50 Most Influential Channel Chiefs and one of the Top 25 Channel Sales Leaders in 2019. In 2020, he was deemed one of The Modern Sales' Top 100 Global Sales Leaders.
Heather Hartford
Chief People Officer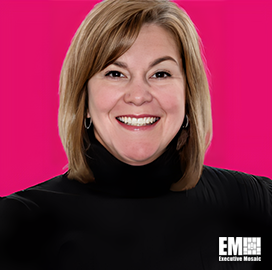 Heather Hartford has been Acquia's Chief People Officer since 2015. She has a wealth of experience in human resources and managing talents spanning 25 years. As CPO, Hartford maximizes her professional background to offer key insights and her competence in fostering and sustaining Acquia's global team and culture.
Before joining Acquia, Hartford previously held leadership roles in talent operations, resource allocation, and advertising. Her 12-year tenure at Digitas helped her hone her expertise in global recruitment, staffing, process implementation, and learning and development and use them in nurturing Acquia's teams and propelling company growth.
Vangie Cleversey
Chief Delivery Officer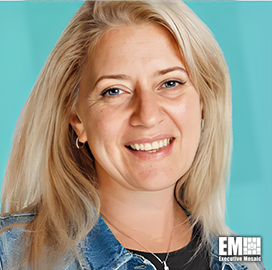 Vangie Cleversey was recently appointed as Acquia's Chief Delivery Officer in February 2023. She leads the global teams responsible for providing support, onboarding, training, operations, and technical account management services to customers. Cleversey joined Acquia in 2015 and previously served as Senior Vice President of Customer Success.
Cleversey has accumulated a 25-year wealth of experience in renewing and expanding client relationships, driving cross-company customer success initiatives, and delivering professional services to clients. Before joining Acquia, she held vice presidential and directorship roles in other companies, such as Mobiquity, Inc., Opratos, Isobar North America, and Molecular, Inc.
Matthew Gonnering
Senior Vice President and General Manager of Acquia DAM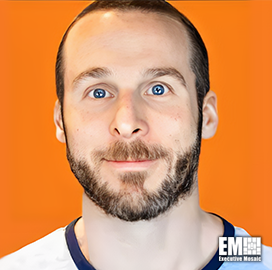 Matthew Gonnering is the Senior Vice President of Content Cloud and the General Manager of Acquia DAM. He has been General Manager since 2021 and primarily focuses on helping customers organize their content on open-source cloud platforms.
Gonnering's experience in Acquia DAM began at Widen, a cloud-native marker specializing in digital asset management (DAM) and product information management (PIM). Acquia acquired Widen in 2021, with Gonnering bringing his 13-year background as former CEO to continue his track record of successfully promoting revenue growth and practical efficiency. At Widen, he focused on software growth and merger and acquisition processes.
Senior Vice President and General Manager of Drupal Cloud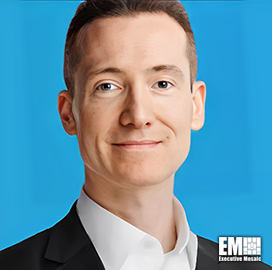 Jim Shaw has been the General Manager of Drupal Cloud since 2021. He joined Acquia in 2011 and started as the General Manager of the Europe, Middle East, and Africa (EMEA) business segment before taking senior vice presidential roles for Acquia's Customer Success, Engineering Solutions, and Worldwide Account Management divisions.
In his current role, Shaw oversees all operations in Drupal Cloud capabilities and ensures customers get the most value from the Drupal Cloud solutions. He honed his experience in the software business through his previous work experience at Software AG, Progress Software, webMethods, Softlab, and AT&T.
Mark Picone
Senior Vice President and General Manager of Marketing Cloud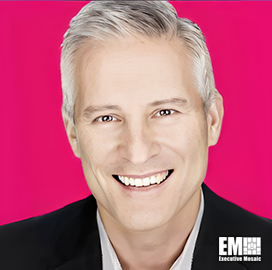 Mark Picone is the current Senior Vice President and General Manager of Marketing Cloud. He oversees the continuous and rapid growth of Acquia's Marketing Cloud platform to enable revenue growth, stronger relationships with clients, and customer loyalty.
Picone is a seasoned leader in the software and data industries, having accumulated a wealth of experience worth 20 years. He entered Acquia in 2021 after working at Adobe as the Vice President of Information and Data Services; he was in charge of data strategies, data management, platforms, governance, and analytics across all business and corporate operations.
Picone also leverages his previous stints at Experian Marketing Services and Harte-Hanks to hone his skills in client management, delivery of solutions, and leading high-performing teams.
(Above Executive Photos from Acquia Official Website)
Acquia Board of Directors
Here are the current members of Acquia's board of directors.
Dries Buytaert, Chief Technology Officer, Chief Strategy Officer, and Co-founder of Acquia
Paul Sallaberry
Tom Erickson
Ravi Viswanathan
Richard D'Amore
Christine Komola
Jose Suarez
Brian Paul
About Acquia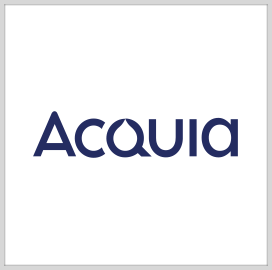 Official Acquia Logo
Acquia primarily operates in a software-as-a-service (SaaS) environment. It develops and provides various products and services on cloud computing, digital asset management (DAM), and product information management (PIM) and offers them on a licensing subscription basis.
Acquia's most notable product is Drupal, a free and open-source content-management framework designed by Dries Buytaert. It is used for developing and customizing simple and complicated web applications.
Who are the founders of Acquia?
Acquia was founded in 2007 by Dries Buytaert and Jay Batson. They established the company to provide services and support applicable to the Drupal platform.
Where is Acquia's headquarters located?
Acquia was founded in 2007 by Dries Buytaert and Jay Batson. They established the company to provide services and support applicable to the Drupal platform.
Acquia:  Empowering Brands to Embrace Innovation and Foster Valuable Customer Experience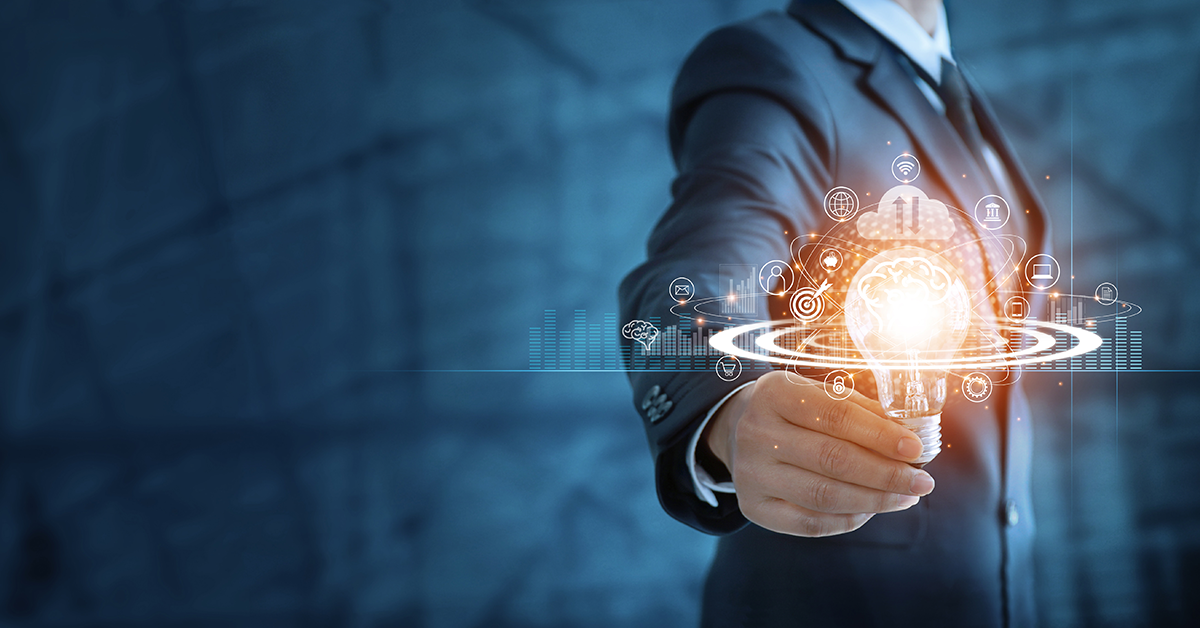 Photo by PopTika from Shutterstock.com
Acquia offers its Drupal platform to enable marketers, developers, and IT operations professionals to customize and deploy digital capabilities that cater to customers' needs, propel growth, and help enterprises stand out. It is committed to empowering the world's most ambitious brands to embrace innovation and foster meaningful customer experiences.