The government contracting industry is a complicated field to navigate. From filing a series of tedious paperwork to making your business known in the federal marketplace—being a government contractor takes guts and grit.
But just because the journey to be a fully realized government contractor is difficult, it does not mean that you spend your energy feeling lost and confused about it.
Fortunately, you can brush up your basic knowledge about the field of government contracting by reading articles, attending relevant events for contractors, networking with industry experts, and listening to the innovative ideas of these thought leaders!
Who are the government thought leaders you should know?
An esteemed government thought leader recognized in the FCW 2020 Federal 100, Danielle Metz is the newly selected Deputy Chief Information Officer for the Information Enterprise at the Department of Defense.
Her goals as the new CIO are to answer the military sector's need for a modernized system using cloud technology. With Metz now at the helm of the Joint Warfighter Cloud Capability (JWCC) program, DoD has seen accelerated progress in the department's initiative to create a secure and centralized system of information networks.
Before her appointment to her new role, Metz had already demonstrated her prowess to be worthy of being one of the most notable thought leaders for her stellar service in the public sector. Metz has spearheaded countless initiatives to improve DoD's tech capabilities, such as the DoD's perimeter network defense and Single Security Architecture and Joint Regional Security Stack.
With decades worth of experience serving the government, the Acting Assistant Secretary of the Air Force for Acquisition, Technology and Logistics is today's one of the trusted voices in the industry. Costello's expertise in acquisitions and procurement programs helps in the Air Force's overall operations. In addition, the Acting Assistant Secretary is also in charge of overseeing the Air Force's modernization programs to ensure that the department retains its globally competitive edge.
To address the concern of data compromise that recently broke the news, Costello is now leading the effort to protect the federal government's cyberspace and intellectual property.
Lieutenant General Scott D. Berrier, the 22nd Director of the Defense Intelligence Agency (DIA), is a defense and intelligence government thought leader who has been serving the federal government for over three decades. LTG Berrier supports the warfighters, defense policymakers, and force planners by delivering first-rate military intelligence to these communities.
This seasoned thought leader also served as the 46th G-2 in the Department of the Army, where he supported the Secretary and Chief of Staff of the Army and the Army's Intelligence Community representative by being the principal military intelligence and counterintelligence adviser.
Thought leaders in the defense and intelligence industry, like Brigadier General Gregory Gagnon, recognize the importance of having actionable intelligence in the era of rapid technological advancement to secure the government at all fronts. With his extensive career background in cyberspace operations, it is undeniable how his thought leadership inspires movement within the field and thus, bolsters the government's cyber defenses.
As the Director of Intelligence of the U.S. Space Command (USSPACECOM), Brig. Gen. Gagnon commands all intelligence operations of the department. The senior intelligence officer also served as the Director of Intelligence of the Air Combat Command a few years prior he assumed his current post at USSPACECOM.
A decorated combatant and a revered thought leader with over 30 years of industry experience—these are the traits that describe the Chairman of Cybersecurity Maturity Model Certification Accreditation Body's Board of Directors. Karlton Johnson, who previously served as a Colonel at the United States Air Force, is a strategic leader. He is a respected government thought leader who can readily assess risks and opportunities, especially in cybersecurity and enterprise communications technologies.
Apart from the sphere of federal government service, Johnson's thought leadership spreads far and wide, too. In fact, Savoy Magazine recognized him as one of the Most Influential Black Corporate Directors as the DeLaine Strategy Group LLC chairman.
A well-respected government thought leader in the defense sector, Michèle Flournoy is highly regarded for her efforts to pave the way for her fellow women to make a name for themselves in the male-dominated field.
Flournoy is a seasoned military policymaker who served as the Under Secretary of Defense for Policy from February 2009 to February 2012. She was also at the forefront in planning the Department of Defense's 2012 Strategic Guidance and even represented DoD in several foreign engagements in media and before Congress. Currently, she is leading the consulting firm WestExec Advisors as its Co-Founder and Managing Partner.
As the Chief of the Technology Forecasting Office at CCDC Army Research Laboratory, Troy Alexander is at the helm of developing cutting-edge modernization programs for the U.S. Army. Dr. Alexander, who earned his Ph.D. in Chemistry at Marquette University in 2000, is one of the Army Science & Technology's notable thought leaders.
Before he assumed his current position at the Army Research Lab, Dr. Alexander has supported the Office of the Assistant Secretary of the Army for Research and Technology as the Director of Strategy and Acting Director of Basic Research. And in his 20 years of service, he has been instrumental in the development of the industry with his key contributions, such as the Department of Defense (DoD) Long-Range Research and Development Program Plan (LRRDPP).
Juliane Gallina, the Chief Information Officer of the Central Intelligence Agency, is a respected public servant and private enterprise leader whose thought leadership has been trusted by the intelligence communities and organizations for years.
As the CIO of one of the federal government's famous defense agencies, Gallina pushes the modernization of her agency by adopting the latest technologies. In fact, the Wash100 awards recognized her efforts to equip her department with only the state-of-the-art tech to drive CIA's development further for two consecutive years.
Before her role as CIA's CIO, Gallina was IBM'S Vice President for U.S. Federal Key Accounts. She delivered a wide array of tech and software solutions to her clients in different government agencies.
The newly named Director of Defense Counterintelligence and Security Agency is a visionary thought leader who aims to harness tech's capabilities to bolster the agency's vetting program. Lietzau's high-caliber thought leadership focuses on integrating technology to protect the government from potential internal and external conflicts.
As the officer in charge of supervising both personnel vetting and critical protection missions under the organization, Lietzau leads the launch of his agency's Continuous Security Vetting program. The program, which is part of their Trusted Workforce 2.0 initiative, aims to replace the periodic reinvestigations with a more up-to-date vetting process. With the help of the program's partially automated system, it can instantly flag concerning behaviors that will help the government mitigate thttps://www.govconwire.com/wp-content/uploads/2022/10/gcw-placeholder.jpgist threats. As of writing, millions of defense personnel, including uniformed force, civilians, and government contractors, will undergo the said vetting program.
Retired Major General Peter Gallagher's rich background in defense mission and special operations, coupled with his diverse experience in integrating technology to bolster the nation's security, made him a respected thought leader in the industry. In fact, CACI International selected MG Gallagher to be its next Senior Vice President, who will oversee its national security technology services.
MG Gallagher is a seasoned veteran who has dedicated over 35 years to public service. From being the former Director of the Army Futures Command's Network Cross-Functional Team, MG Gallagher also held different leadership positions in the Defense Information Services Agency, the Joint Chiefs of Staff and combatant commands.
How to become a thought leader?
It is undeniable that thought leadership is an appealing goal, especially if you are a business leader. The trust and rapport you establish with your audience as a thought leader puts your products and services in the spotlight and, thus, opens more opportunities for your business to grow.
But to be the leading voice in the industry, you have to understand that thought leadership is not a status that you can easily attain overnight. You don't just get published at Wall Street Journal or Washington Post; you have to earn it. Just like the thought leaders we have listed above, it takes time, dedication, and creativity to make people listen to you—and inspire them to take action. Here are some of the steps you can take to start building yourself to become a thought leader.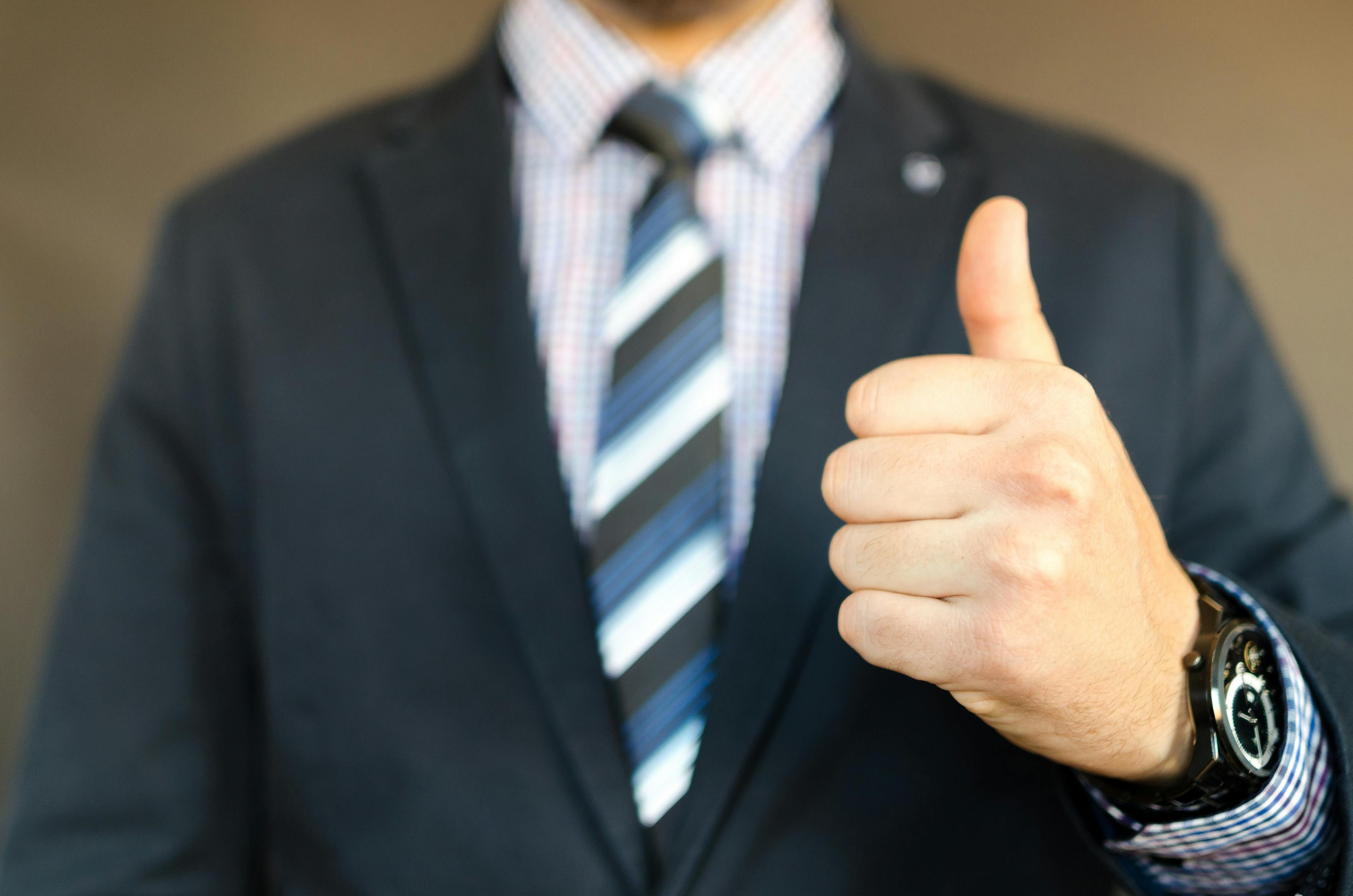 1. Choose your area of expertise
Being an expert in every field is not a requirement to become a thought leader. Instead, choose one specific area within your current sector then focus on creating your community there.
Having a clear area of expertise helps in establishing trust and credibility among your audience. Rather than spreading yourself thin in covering topics from other related industries, you can focus on diving deeper into a specific market to gain valuable insights that you can share with your community.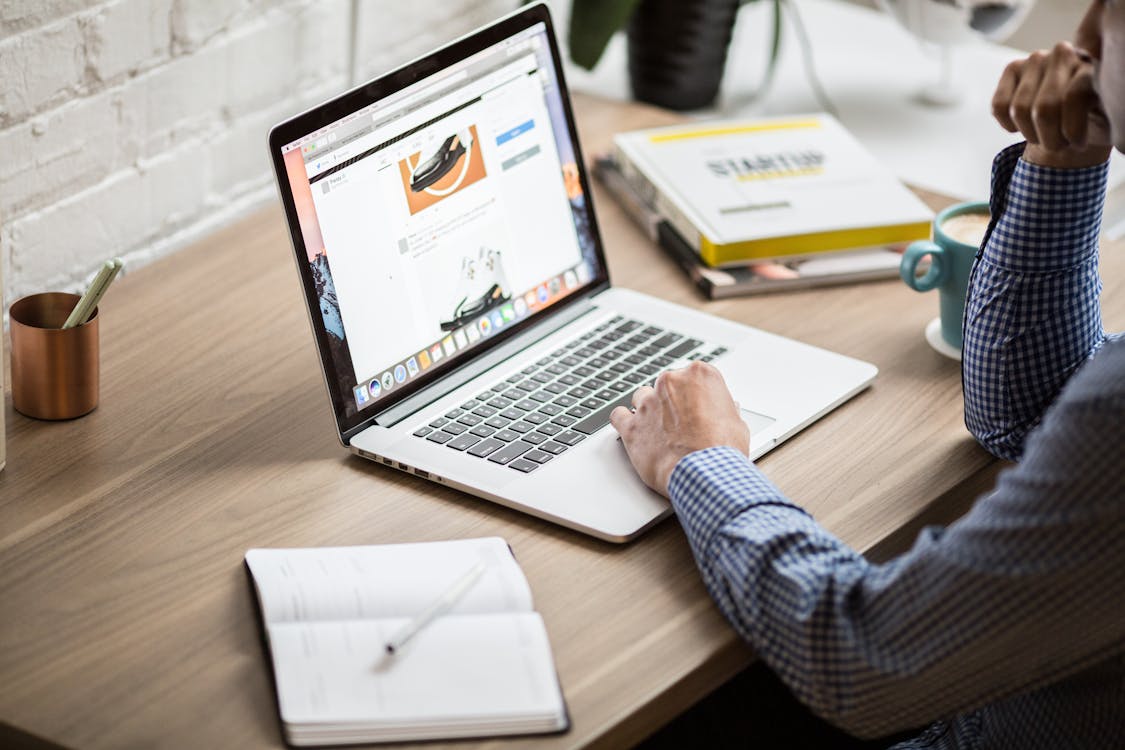 2. Publish content consistently
When you start this journey to be a thought leader, you must practice consistency when publishing content on your chosen platforms. To help you keep track of your progress, you can try creating a monthly content plan to strategize when you should post your bylined articles about interesting subjects and how you create content that will spark conversation with your audience.
Aside from being one of the best practices to help your target audience remember you better, this will also show your community that you are genuinely dedicated to this effort.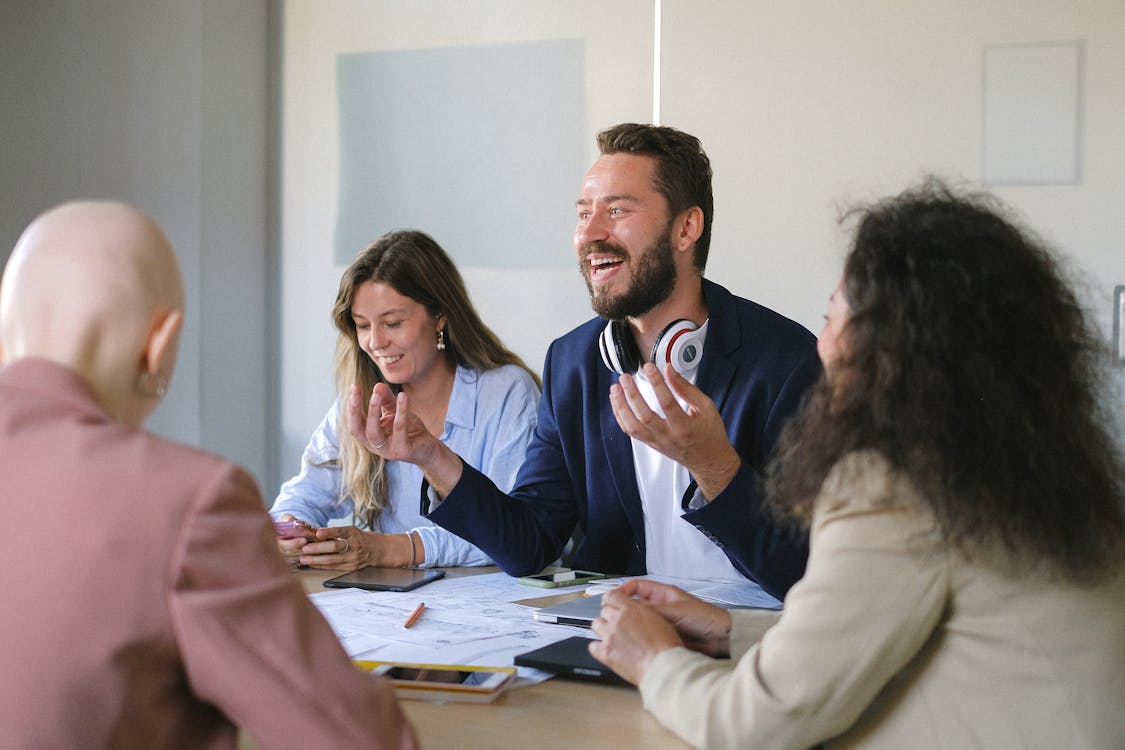 3. Take your audience behind the curtains
When sharing your success stories with your audience, don't just boast your awards to the world. Instead, take them through the whole journey on how you and your company achieved it. Don't be afraid to share the challenges you faced with them, your realizations with methods that did not work, and how your power through it all. Your community connects better with thought leaders who are humans who experience the ups and downs of life.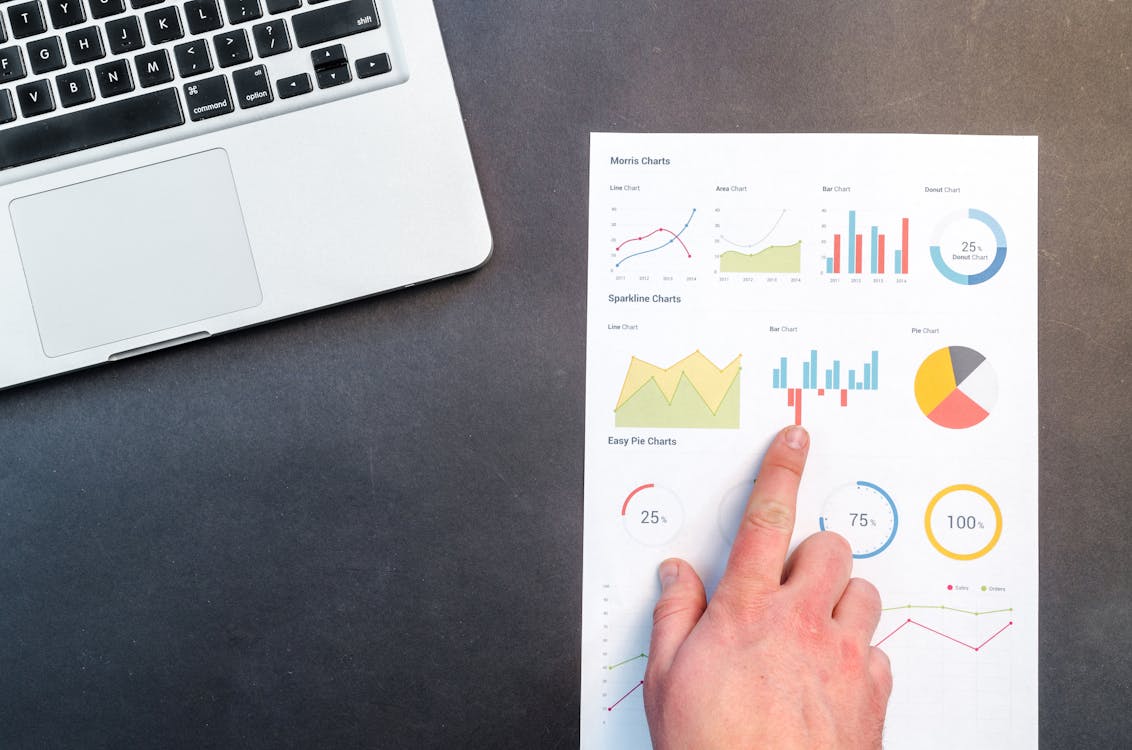 4. Never stop learning
One of the traits of a good business leader is being flexible—and this type of mindset also applies to thought leadership. Continue building your knowledge to come up with creative solutions for modern problems, and above all, listen to your community's insights to see how you can be a positive influence to the society.