Cybersecurity thought leader Melissa Hathaway, CipherTrace CEO David Jevans, Abaxx Associates CEO Eric Scofield and Amanda Wick, senior investigative counsel for the U.S. House of Representatives, took part in an enlightening panel discussion on identifying virtual asset knowledge gaps, addressing ransomware threats and accelerating the speed of federal innovation during the Potomac Officers Club's Digital Currency and National Security Forum.
Thursday's virtual event brought the critical topics of cryptocurrency, virtual assets and national security to the forefront of the government contracting sector as the revolutionary digital economy continues to make waves in a myriad of industries on a global scale.
Chris Inglis, the country's first national cyber director, opened the forum with a keynote address, followed by a mid-day speech from Marshall Billingslea, former assistant secretary for terrorist financing. After a brief program pause, Gurvais Grigg, global public sector chief technology officer for Chainalysis, led the panel conversation focused on leveraging blockchain data in intelligence gathering capabilities.
If you missed Thursday's event, visit PotomacOfficersClub.com, where you can watch the full Digital Currency and National Security Forum on-demand now.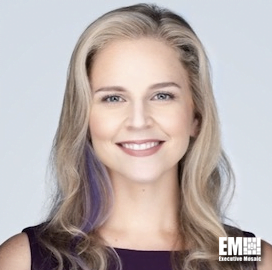 Amanda Wick initiated the panel discussion by sharing her thoughts on the evolving national security and cryptocurrency landscapes – and what these changes mean for the U.S. government – as the adoption of virtual assets continues to see exponential growth around the world.
To set the stage for her talking point, Wick recalled a shift in the Department of Defense community when cellphones and smartphones first began to dominate global communications. She said there was an underlying commitment to understanding the new technology, which was reflected in the Defense Department's training methods, priorities and personnel.
However, Wick said that cultural shift has not yet taken place despite the cryptocurrency boom happening today. "You see financial intelligence officers who understand what swift and wires are, but have absolutely no idea what cryptocurrency is," she shared. "That lack of knowledge is one of the most significant threats to national security."
Wick also cited this gap as an urgent issue in regards to combating illicit financing as adversarial capabilities continue to outpace the U.S in this area. She asked, "How do you follow this information if you don't know what it is, and you don't know how it works?"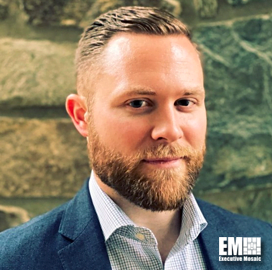 Echoing Wick's comments, Eric Scofield noted that the federal government's response thus far to digital currencies has been "not fast enough."
The Abaxx Associates CEO said that while the technology and public perception of virtual assets is new, the illicit activity remains the same, but has increased in scale and speed. Bitcoin, Scofield said, "presents new opportunities to do the same old type of money laundering easier and faster."
"While we have tools and technology to assist us in helping to trace and track some of these activities, we're not fast enough insofar as we need to keep pace in investigative techniques and the ability to stay out in front of some of these evolving technologies," he shared.
He added that the skyrocketing growth of digital currencies poses a threat to the position of the U.S. as a leader in global financial policy and technology.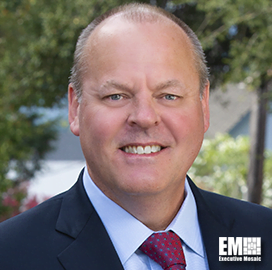 CipherTrace CEO David Jevans, an inductee into Executive Mosaic's 2022 edition of the coveted Wash100 Award, joined the discussion to provide audience members with a more comprehensive understanding of some of the concepts, terms and technologies being used in the digital currencies conversation.
Jevans described a VASP – a virtual asset service provider – as an organization that facilitates the exchange, transfer and use of cryptocurrencies, or a company that makes money on behalf of its clients. Additionally, he identified VASPs as one of the main areas to watch as the future of global finance unfolds.
"In this area, we're going to see a lot of interesting movement in how decentralized finance is going to be potentially regulated and what we can do on investigations, know your customer, et cetera," Jevans predicted.
He noted that right now, VASPs are the "wild west" of the finance world, but that they hold great potential to sway the regulatory landscape of digital currencies.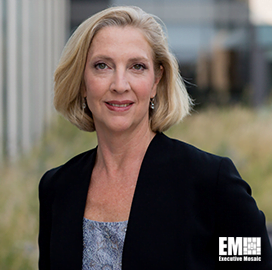 Melissa Hathaway, president of Hathaway Global Strategies, then pointed to the "pseudonymity and somewhat untraceability" of cryptocurrencies as a major factor in the rise of ransomware and cyber attacks.
She said ransomware attacks have increased by over 700 percent over the last year, and 2022 is expected to be worse. Average ransom requests, she shared, are between $50 million and $75 million, and attackers are requesting these funds in Bitcoin.
To combat these attacks, Hathaway urged organizations to solidify their response plans prior to a business disruption to increase resilience and better protect valuable assets.
Addressing audience members, Hathaway said, "You need to have a business disruption disaster recovery plan for ransomware, and you need to start getting the processes in place of: What are you going to do? Are you going to pay or not pay? And if you're not going to pay, what is your mean time to recovery?"
Visit PotomacOfficersClub.com to hear the full panel discussion from the Digital Currency and National Security Forum on-demand.

On Feb. 2, the Potomac Officers Club will host its latest JADC2 Series event, Achieve Information Dominance: Counter Gray Zone Warfare Through Unifying Data.
Keynote speaker Brig. Gen. Charles Parker, deputy director of J6/Joint Staff and chair of the Department of Defense's Joint All-Domain Command & Control Cross Functional Team will speak on how the country's military branches are working to leverage data innovations to advance the Department of Defense's transformative JADC2 initiative.
Register today for the Achieve Information Dominance: Counter Gray Zone Warfare Through Unifying Data on Feb. 2.