AECOM is an American multinational engineering firm headquartered in Dallas, Texas, with its initial headquarters in Los Angeles. It is a global provider of infrastructure consulting services business, design, and construction services, with operations worldwide. The bright minds behind the company are the reason for its unwavering success. They are dedicated to providing services that meet their most complex projects. Keep reading to know more about the AECOM leaders and founders and history!
Timeline of the AECOM Technology Corporation
1910
AECOM's roots can be traced back to Ashland Inc. in Kentucky, which developed from a Swiss Drilling Company, a company J. Fred Miles founded in Oklahoma.
1915
J. Fred relocated to Eastern Kentucky's oil fields when he couldn't survive the low prices for the Oklahoma crude Swiss Drilling produced. Also, he managed approximately 200,00 acres and started the Swiss Oil Company in Lexington.
1924
J. Fred started the Ashland Refining Company, a refining operation led by Paul Blazer. The parent company had downturns, causing Miles's dismissal.
1936
Ashland became successful under Paul's leadership, earning the chief executive officer position in the reorganized firm Ashland Oil and Refining Company. Paul added refineries and gas station chains to produce motor oil and gas under Ashland's name.
1957
Ashland became involved in the petrochemical and chemical businesses before Blazer retired in 1957. His nephew, Rex Blazer, succeeded him as the CEO. Rex took the company into industries beyond petroleum.
1966
Ashland then acquired Warren Brothers, paving its way for involvement in constructional materials and highway construction businesses. It produced asphalt and refinery byproducts and became one of the country's significant road construction companies, laying AECOM's foundation.
1970
Ashland Oil and Refining Company was renamed Ashland Oil, Inc.
1975
Ashland Oil, Inc. integrated its construction assets into a construction division and started a coil subsidiary, changing the company's focus. It was because while Ashland was generating sales of over $1 billion, it was considered small in the oil industry, especially when oil costs grew to be expensive.
1980-1981
In 1980, Ashland sold its production assets at a low price. In 1981, it was a reorganized company with a new corporate strategy in place. Ashland then focused on marketing to expand its non-refining businesses.
1984
Ashland acquired a global provider of transportation-related engineering services, Daniel, Mann, Johnson & Mendenhall (DMJM). DMJM was initially focused on military projects and was one of the Western United States' first integrated engineering and architectural firms.
1989
Ashland wanted to refocus on its core petroleum refining business and divested some of its assets through Ashland Technology subsidiary, Williams Brothers Engineering Co. It was a part of the manufacturing of pipelines and oil processing facilities.
Newman, the appointed president, submitted a management-led employee buyout proposal to obtain the remains of Ashland Technology.
1990
Ashland was finally sold in April with a 58% stake in Ashland to the employee stock ownership plan. It received $97 million worth of stock, subordinated debt, proceeds from William Brothers sale, and cash. Ashland Tech was renamed AECOM technology corporation headquartered in Los Angeles, where DMJM was located.
AECOM's acronym stands for
Architecture
Engineering
Construction
Operations
Management
Different market segments of AECOM Technology Corporation
AECOM provides unmatched technical excellence, innovation, and global reach to its public and private sector clients. In the fiscal year 2021, the company's Professional Services business earned $13.3 billion in revenue. Other services are the following:
Construction services
AECOM's construction services deliver quality, cost-effective construction, and facility management services to clients in the United States and worldwide. It also partners with infrastructure providers, owners, and developers in constructing a broad range of projects, including:
Management services
AECOM has been working with governments worldwide to improve infrastructure and build communities. It helps businesses and governments optimize their assets by working with them in areas of national importance, such as
Defense
Energy
Security and intelligence
Infrastructure
Environmental cleanup
International development
In 2020, AECOM's management services business received a five-year contract award worth $192 million from the GSA Schedule task order to support the U.S. Army's unified tactical network in Maryland.
Design and Consulting Services
AECOM's design and consulting services business provides world-class engineering, construction, design, consulting, and infrastructure maintenance to support the delivery of new capital projects, modernization projects, and maintenance programs.
AECOM Capital (ACAP)
AECOM Capital is the real estate investment department of the company that was formed in 2013. It funds real-estate projects, infrastructure projects, and public-private partnerships to increase value by providing credit enhancement, construction expertise, operations, maintenance, and investment capital.
What are AECOM's projects?
AECOM has been involved in every aspect of designing and constructing infrastructure projects for many years. Some of the company's notable projects include the following:
Edmonton City approved the continuing owner's engineer role of the
AECOM-led ConnectED Transit Partnership (CTP) 's VLRT extension. Its contract worth is $124 million for the design and compliance review service. The project's goal is to extend the support for post-Pandermic recovery and affordability of public transit.
UTS in New South Wales is the 17-story building housing the new library, teaching and study space, the Hive Superlab, and a food court. AECOM worked on the civil and structural engineering of the project. It gained an experience in a few design challenges, including the architectural design and new structure alignments with the intersecting Broadway and campus grid axes.
In 2009, AECOM was selected as one of the program partners for the joint venture Crossrail construction in London. The Crossrail spans 100 kilometers from the West of London (Heathrow airport) and Maidenhead to the East (Abbey Wood) and Shenfield. It traverses the city through a 21-kilometer-long twin-bore tunnel connected to the underground system.
AECOM Tishman, the builder of the original Twin Towers in 1973, was chosen for the preconstruction and construction of the 104-story One World Trade Center. The One World Trade Center is 1776 ft. tall, the highest building in the Western Hemisphere, and the country's most complex project ever.
Who are the AECOM leaders and executives?
AECOM is an industry leader in infrastructure services, project and construction management, and consulting across the world. This section lists the AECOM technology corporation executives. They are experienced and provide unparalleled services to the company and its clients.
1. Troy Rudd
Chief Executive Officer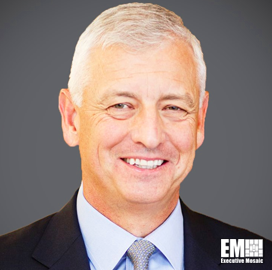 Troy Rudd was named chief executive officer (CEO) of AECOM. He was the company's long-time chief financial officer (CFO) before he succeeded Michael Burke. As a CFO, he oversaw the company's international financial operations, including internal audit, treasury, mergers and acquisitions, and financial reporting.
2. Lara Poloni
President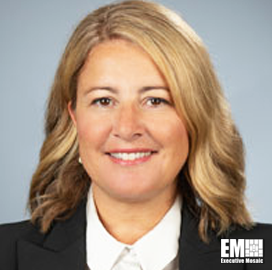 Lara Poloni has served the company for over 25 years. She was responsible for leadership roles, including Australia-New Zealand operations from 2014 to 2017 and Africa, the Middle East, and Europe operations from 2017 to 2020. In her career, she has worked in the assessment, planning, and development of significant infrastructure projects for private and public sector clients.
3. Shirley Adams
Chief Human Resources Officer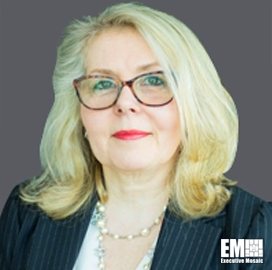 Shirley Adams controls the company's human resources worldwide. She is responsible for the management and executive development, talent acquisition, organization, planning diversity, and more. As an executive team member, she drives the program of people transformation for the global enterprise.
4. Jay Badame
President, Construction Management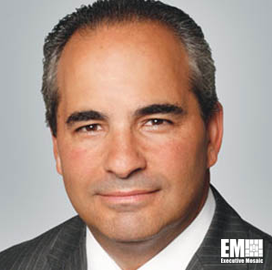 As a president of the construction management services, he has overseen the construction of the most famous buildings, including the One Vanderbilt, Hudson Yards, and Manhattan West. Because of his efforts, the Construction Management business of AECOM became the country's second-largest general contractor and Los Angeles and New York's city biggest contractor
5. Todd Battley
Chief Strategy Officer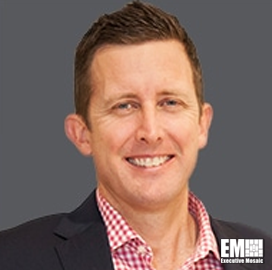 As a chief strategy officer, Todd Battley drives the company's growth strategy by bringing its best enterprise capabilities to clients. He's responsible for ensuring people access systems and digital tools for innovation and excellent client services. He was previously the chief executive of AECOM Australia-New Zealand, where he sustained the period of marginal and revenue growth while exhibiting work flexibility and applying the latest digital engineering practices.
6. David Gan
Chief Legal Officer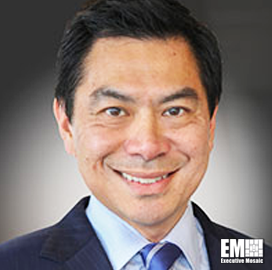 As a chief legal officer, David Gan oversees the company's global legal functions while leading a group of legal and compliance support professionals and lawyers. He is responsible for mergers and acquisitions, legal transaction matters, corporate governance, risk management, and all global legal operations.
7. Gaurav Kapoor
Chief Financial Officer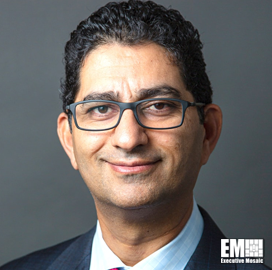 Gaurav Kapoor is the chief financial officer of AECOM's global financial operations. He oversees financial analysis, planning, reporting, internal audit, global shared services, global real estate, and tax. He has a strong financial performance at AECOM as he was a chief accounting officer and global controller since Dec 2016 and a treasurer since 2019.
8. Sarah Urbanowicz
Chief Information Officer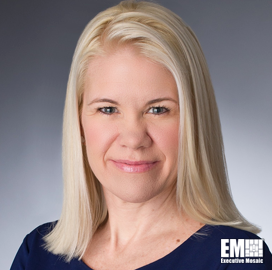 Sarah Urbanowicz is AECOM's chief information officer who leads the information technology, development, and execution of IT strategies. This includes managing infrastructure and operation, compliance, IT procurement, information security, and digital portfolio management. She has a previous role as a senior vice president and a chief information security officer, where she looked after the enterprise information strategy, operations, and architecture.
9. Warren Wachsberger
Chief Executive, AECOM Capital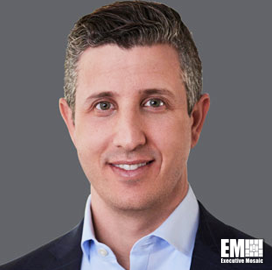 Warren Wachsberger has been the current chief executive officer of AECOM since 2013. He is responsible for executing investments, deal acquisitions, and transaction structuring. Before working at AECOM Capital, he worked at KPMG and a real-estate firm.
10. Randall A. Wotring
Chief operating officer (COO)
Wotring was appointed COO in July 2017. He has years of experience in the construction and engineering industry. He was responsible for AECOM's business success in federal services with agencies, including the Department of Energy, Defense, and Homeland Security. Also, Randall directed the expansion and integration of AECOM's federal support, cybersecurity capabilities, and nuclear decommissioning.
AECOM leaders and founders in a nutshell
AECOM's foundation was marked by growth and mergers that helped position the company for further expansion. It has evolved to be one of the world's biggest and most renowned companies, providing technical, management support, and professional services. Further, AECOM is built on a reputation for delivering outstanding and innovative solutions. With its highly skilled team of professionals, the company was able to take on the most complex projects and make them possible.