The United States government is one of the most notable clients you will ever have. Working as a government contractor can bring several benefits to the table, especially if you are involved with the federal government's largest agency—the Department of Defense.
The thought of dealing with the Department of Defense can be intimidating to some. But just like any other job, you simply have to learn the ropes to navigate this highly-competitive industry well. However, the ropes in question in the defense industry are more complicated than others, so you have to be patient, dedicated, and passionate to thrive.
Here are the things you should know if you want to become a DoD Prime Contractor.
Who is the DoD?
The United States Department of Defense (DoD) is America's largest federal agency in charge of managing and coordinating all federal agencies whose primary purpose is to safeguard the nation from internal and external threats. As the federal government's most prominent agency, DoD is also one of the biggest spenders for government contracts.
The DoD mobilizes its government contractors, from industry giants to small businesses, to protect the nation at all fronts—land, sea, air, and cyberspace.
What is a Federal Government Prime Contractor?
A Federal Government Prime Contractor is a company or entity that works directly with the government. Their primary responsibility is to procure and utilize their resources and manage subcontractors to ensure that the project is completed according to the stated terms in the contract. But, what is a DoD prime contractor and how it differs from a prime contractor? The simple answer is the former is a prime contractor dedicated in serving the Department of Defense while the latter is more open to entering contracts with other federal agencies.
Large prime contractors usually dominate this industry. Get to know the recent top DoD prime contractors here.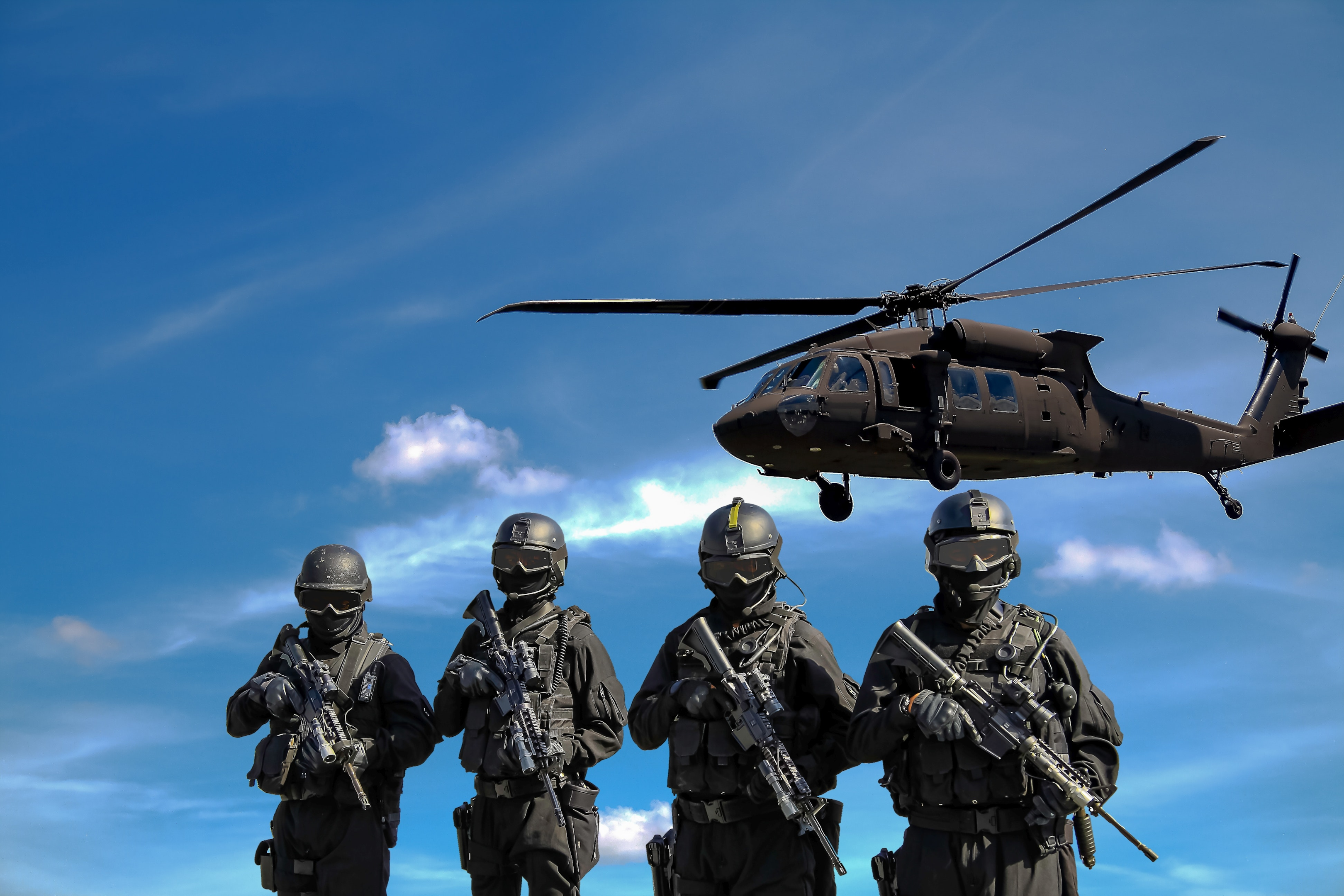 How to become a DoD Prime Contractor?
Also called Defense Contractors, DoD Prime Contractors are contractors dedicated to offering their services to projects issued by the Department of Defense.
1. Manage your expectations
Being a DoD Prime Contractor is a serious commitment. Being a contractor is hard work, from filing tons of paperwork to earning certificates and even passing for security clearances. Additionally, if you enter this industry with the desire to make huge profits instantly, then being a contractor might not be the right move for you. Since everything needs to go through a process, it will take quite some time to win your first government contract and even get paid.
There are several other considerations you should think about before you enter this industry. Weigh in the pros and cons and see if it will be beneficial
2. Evaluate your company's unique selling propositions
To succeed in the DoD contracting industry, you have to make sure that your offered goods and services are aligned with the agency's current needs. To know whether the department will be interested in whatever you are selling, check out this spending explorer by the USASpending.gov.  
3. Conduct a security checkup with your company
Part of the Department of Defense's qualifications for its government contractors is passing their extensive background checks. So, ensure that your company and your employee's administrative and criminal records are spotless. You can also conduct regular employee screenings to check whether your employees have past or pending criminal cases.
4. Understand the rules
Mastering the complicated regulations and policies in the defense contracting industry is a must if you want to thrive here. Every government transaction requires both the federal agency involved and the government contractors to undergo a stringent process to ensure that all is fair and just. So, you can start reviewing the Federal Acquisition Regulation (FAR) and the Defense Federal Acquisition Regulation Supplement (DFARS).
5. Identify your NAICS codes
You don't have to undergo an application process to get your NAICS code. Since it is designed as a self-service system, all you have to do is go to www.census.gov/naics/ then select from its database which NAICS codes best describe your business. You can have more than one NAICS code if you offer varying products and services.
The North American Industry Classification System (NAICS) is a standardized system used by federal agencies to classify businesses.
6. Request for your DUNS Number
Filing for your DUNS Number is easy and free! Your DUNS number is the unique 9-digit code that you can acquire by filing your application for no charge at Dun & Bradstreet's official website. After that, you can wait 1-3 business days to receive an email with your DUNS code.
Here are the requirements you have to prepare before you apply for your DUNS number:
• Legal business name
• Full business address
• Full name of the CEO
• Legal structure of your business (corporation, partnership, proprietorship)
• Year the business was established
• Primary type of business
• Total number of employees (including both full and part-time)
7. Sign up at SAM.gov
Registering your business at the System for Awards Management (SAM) is your key to start bidding and winning federal contracts. Federal agencies require every government contractor who wishes to do business with the government to register at SAM first.
Additionally, SAM allows your prospective government agencies to look up your business, capabilities, and services, which can help boost your chances of winning a contract. And suppose you are a small business that is part of the Small Business Administration's 8(a) Development Program. In that case, you can include it in your SAM profile to gain access to government contracts exclusive to small businesses.
Signing up your business at SAM is free of charge. Here are the requirements you will need to put up a SAM account:
• DUNS number
• Taxpayer Identification Number (TIN) and taxpayer name
• And if you have one before your SAM application, your Contractor and Government Entity (CAGE) code. Otherwise, you can get your CAGE code after you register at SAM.
• Financial and banking information for your Electronic Funds Transfer (EFT)
8. If you are a small business, scout for small business programs that can help you out
In cooperation with the federal government, the Small Business Administration offers assistance to small disadvantaged businesses. Under the 8(a) Development Program, companies under a specific socio-economic category will receive special assistance and preferential consideration when awarding federal contracts.
Additionally, the DoD maintains a Small Business Procurement Scorecard. The Scorecard is an assessment tool by the SBA to see whether the federal agency has achieved its contracting and subcontracting goals for veteran-owned small businesses, small disadvantaged businesses, women-owned small businesses, and small businesses located in HUBZones.
9. Maximize the learning resources available
It is undeniable that being a government contractor for the DoD is complicated and overwhelming. But luckily, there are plenty of learning opportunities available that will guide you through the complex process of becoming a DoD contractor, such as:
PTACs provide local, in-person training to small businesses to equip them with the knowledge and skills to compete for federal contracts. In addition to that, PTAC also helps you determine whether your business is ready to bid for prime contracts, guide you through the registration process, assess whether you are qualified for the 8(a) Development Program, and see past government contracts awarded to businesses like yours. PTAC services are mostly free, or you can pay a nominal fee for other services.
Like PTACs, SBDCs also provide one-on-one training and technical assistance to budding entrepreneurs and existing business owners. SBDCs can also help your business gain access to new tech innovations and capital, and even assist you in formulating and improving your business plan.
SCORE is one of the largest non-profit organizations that aid small businesses. With its vast network of expert business mentors and volunteers, they help small business owners to plan, execute, and manage their enterprises to make them grow.
 10. Network right, promote wisely
Once you have put up shop, it is now time to let the world know about you. There are several ways to advertise your business, so you just have to be creative. Here are some marketing tips for government contractors that you should consider:
• Regularly attend networking events where industry professionals and government agencies frequent too.
• Build a website where people can easily see your company identity and how well you have performed as a government contractor.
• When drafting a presentation for your proposal, don't resort to templates. Instead, curate each presentation that aligns with the federal agency's current needs and goals.
11. Proactively seek government contracting opportunities
When you are still in your beginning years as a DoD government contractor, you cannot expect contracting opportunities to fall into your lap instantly. Instead, you should seek them out actively.
One of the best places to scout for your next contracting opportunity is SAM.gov. You can also check out the USASpending.gov website to see the purchase trends of your target federal agency, particularly DoD, to see whether your products and services are in-demand.
12. Connect with Small Business Professionals
The Small Business Professionals (SBPs) are part of DoD's effort to encourage small businesses to enter into a contract with the agency. The SBPs are advocates for small businesses that can help interested government contractors to learn about DoD's mission, culture, challenges, and above all, requirements.
The SBPs are the first people you will encounter should you decide to pursue DoD government contracting. Request a meeting with DoD's SBPs as soon as you confirm that the goods and services you sell are aligned with the federal agency's current needs.
13. Start bidding for your government contract
You can't win if you don't bid! As soon as you have accomplished all your requirements, familiarized yourself with the rules and regulations, and promoted your company to your target market, you should now pour your efforts into drafting contract proposals.
During this stage, you have to be more resilient than ever. You have to face failure before things start to look up, from tight deadlines to consecutive proposal rejections. This industry has a steep learning curve, so if your first proposal got rejected, you just have to learn from it then try again.
14. Ask for a debriefing
If your contract bid is rejected, try to ask for a debriefing from your contracting officer. This will help you realize your current strengths and areas you have to improve on.
As you can see, getting into the DoD contracting industry as a prime contractor takes a lot of work, patience, and dedication. If you find yourself unable to enter the industry, you can try other methods to get your foot in the door, such as subcontracting.
What is Subcontracting?
In contrast with prime contracting, subcontracting works under a prime contractor instead of the government. For government projects that require a diverse skillset that the prime contractor does not possess, they usually outsource subcontractors who are considered specialists in their respective fields.
For example, there is a prime contract for developing a new government building. To construct a structure that meets the expectations of the government, the prime contractor needs to hire subcontractors who can offer their services in one specific project area like plumbing, masonry, electrical, and more.
Additionally, some contract awards require prime contractors to provide a small business subcontracting plan. With this, a prime contractor, usually a large business, will solicit subcontracting proposals from qualified small businesses. The prime contractors also publish notices of sources sought, outreach events, and solicitations for subcontracting work in different subcontracting opportunities channels available.
To know more, here is a guide on how to become a government subcontractor.