Moderna, Inc. is committed to developing transformative medicines for patients, by harnessing the power of messenger RNA medicines and vaccines. The company develops its own mRNA technology platform to conduct research and discover medications that produce proteins or antibodies within the patient's cells. Its product pipeline contains a variety of drug modalities, including prophylactic vaccinations, therapeutic vaccines, intratumoral immuno-oncology, local treatments, and liver intracellular.
Who are the Moderna Executives?
Moderna Inc. executives has developed a diverse and inclusive workplace that encourages and rewards curiosity, collaboration, and adaptability. Meet the diversified Moderna. Inc, leadership team, and Board of Directors.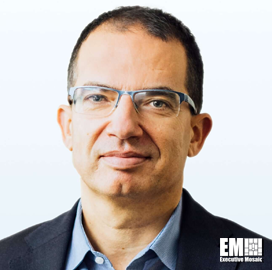 Stéphane Bancel
Chief Executive Officer
Stéphane Bancel is the appointed Chief Executive Officer of Moderna since around October 2011 and as one of the board members since March 2011. He invented over 45 patent application filings in the field of messenger RNA technology.
Bancel held various leadership and executive positions, kickstarting his career in sales and marketing at bioMerieux Asia-Pacific. He then assumed roles of increasing responsibilities at Eli Lilly for roughly five years between July 2000 and March 2006. Prior to joining Moderna, Bancel was the CEO of the French diagnostics company bioMérieux SA for more than five years.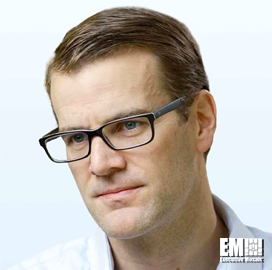 Stephen Hoge, M.D.
President
Stephen Hoge is the President of Moderna and head of Research & Development, overseeing the scientific efforts of the company for nearly a decade. He currently manages the entirety of R&D, from basic research to clinical development and regulatory compliance. Aside from that, Dr. Hoge was the one behind the fast development of the COVID-19 vaccines as they were able to excel from the Phase I trial to Phase III in just three months.
In late 2012, he joined Moderna after being a partner at McKinsey & Company's healthcare practice. Additionally, Dr. Hoge used to be a New York City resident physician.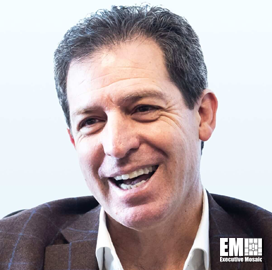 Juan Andres
President, Strategic Partnerships and Enterprise Expansion
In 2017, Juan Andres joined Moderna as Chief Technical Operations and Quality Officer before he was appointed as President of Strategic Partnerships and Enterprise Expansion that will take effect on January 1, 2023. In this role, he is responsible for establishing Moderna's organization in order to support the company's expanding mRNA pipeline. Andres also led Moderna's manufacturing operations for years and has played a huge role in producing COVID-19 vaccines.
Andres' previous experience include being the global head of Technical Operations, Manufacturing, and Supply Chain for all Novartis' divisions, overseeing over 25,000 personnel. He also spent 18 years at Eli Lilly & Co. in various manufacturing, production, and quality positions in the US, the UK, Puerto Rico, and Spain.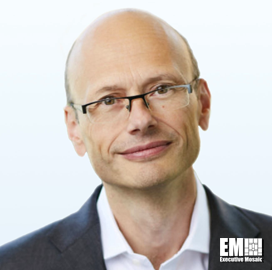 Paul Burton, M.D.
Chief Medical Officer
Paul Burton joins Moderna as Chief Medical Officer, handling medical affairs and safety. He brings his extensive medical experience in the biotech and global pharmaceutical industry to help in the company's efforts in expanding the business internationally. Before joining Moderna in July 2021, Burton led the clinical operations for all therapeutic areas across the United States, while working at Johnson & Johnson for 16 years.
He has also been the Chief Global Medical Affairs Officer, Vice President, and Head of Cardiovascular and Metabolic Medical Affairs for Janssen Pharmaceuticals since March 2020.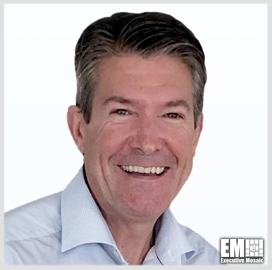 Jerh Collins, Ph.D.
Chief Technical Operations and Quality Officer
For almost 30 years, Dr. Jerh Collins held progressively responsible positions, such as Head of Global Chemical Operations and Anti-Infectives and Head of Global Chemical Operations, in Novartis' pharmaceutical production and manufacturing before he became Moderna's Chief Technical Operations and Quality Officer.
In his current role, he is responsible for the technical development, quality, and supply of Moderna's preclinical, clinical, and commercial programs.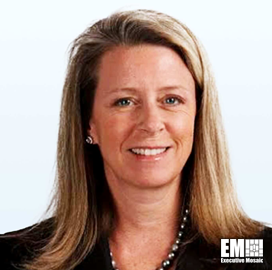 Kate Cronin
Chief Brand Officer
Kate Cronin is the Chief Brand Officer of the company. She is responsible for sharing Moderna's story and the positive effects of mRNA research to the world.
From being Ogilvy Health's Global Chief Executive Officer, Cronin decided to join Moderna. In this role, she oversaw the entirety of Ogilvy Health's key skills, including public relations and influence, advertising, brand strategy, market access, medical education, and patient and consumer interaction.
Before becoming Ogilvy's Chief Executive Officer, Cronin held multiple senior positions, including:
Global Managing Director
Managing Director of the New York office of Ogilvy Public Relations
Co-President of Ogilvy Health in the United States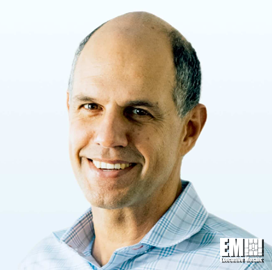 Marcello Damiani
Chief Digital and Operational Excellence Officer
Marcello Damiani is Moderna's Chief Digital and Operational Excellence Officer. With his 20 years of experience in the IT industry, he has spent his last decade fulfilling senior positions for international organizations in Europe and the United States. That said, he's offering a breadth of experience from both Tech and Life Science firms.
Damiani is also passionate about making Digital a reality. Before joining the company, he played an essential role in creating and developing innovative IT solutions to assist businesses (like Motorola and bioMérieux) in overcoming obstacles.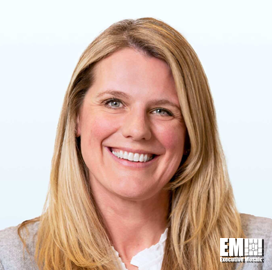 Tracey Franklin
Chief Human Resources Officer
Tracey Franklin became Moderna's Chief Human Resources Officer, following her 15 years at Merck & Co., Inc., overseeing the company's worldwide talent strategy as Vice President, HR Chief Talent and Strategy Officer, and even led Merck's HR executive team.
In her current role, she directs Moderna's talent and organizational strategies. Previously, Franklin was accountable for the vision, generation, and implementation of Merck's Talent and Workforce Strategy, which contributed a lot to the expertise she shares with the company today.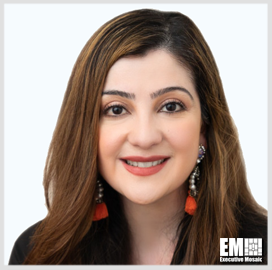 Arpa Garay
Chief Commercial Officer
Effective last May 31, 2022, Arpa Garay became the Chief Commercial Officer of Moderna, handling the global commercial operation of the company.
She joined Moderna from being Merck & Co., Inc's Chief Marketing Officer for the Human Health sector, where she was accountable for the company's long-term portfolio strategy and global marketing of in-line and pipeline human health pharmaceuticals and vaccines. Garay reported directly to the company's Chief Executive Officer and served on the Executive Committee.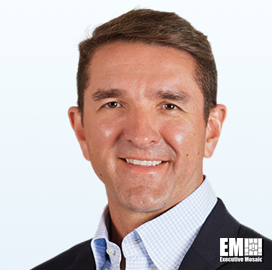 Jamey Mock
Chief Financial Officer
Jamey Mock was appointed Chief Financial Officer of Moderna last September 6, 2022. He's currently responsible for the company's financial, business development, and business services.
Since May 2018, Mock played a vital role in changing PerkinElmer into a company with a more robust financial profile for growth and profitability as Senior Vice President and Chief Financial Officer. In this role, he oversaw the strategy and operations of the company's entire finance department. Before joining PerkinElmer, Mock spent nearly two decades with General Electric Company in a variety of financial oversight roles in the United States and abroad.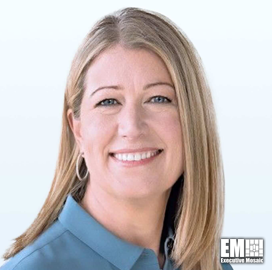 Shannon Thyme Klinger
Chief Legal Officer and Corporate Secretary
Shannon Thyme Klinger is the Chief Legal Officer and Corporate Secretary of Moderna, where she manages the company's legal, governance, and corporate compliance operations.
Before Moderna, she was the Chief Legal Officer and Executive Committee at Novartis (NYSE: NVS) since 2018. During her decade-long work at Novartis, she held positions of increasing responsibility, including:
Chief Ethics and Compliance Officer
Global Head of Litigation
General Counsel
Global Head of Legal at Sandoz (Novartis division)
List of Moderna, Inc. Board of Directors:
Noubar Afeyan (Ph.D., Co-founder, and Chairman, Moderna; CEO, Flagship Pioneering)
Stéphane Bancel (Moderna, Inc. CEO)
Stephen Berenson (Managing Partner, Flagship Pioneering)
Sandra Horning (M.D., Co-founder, and Advisor, EQRx)
Robert Langer (Sc.D., Academic Co-Founder, Moderna; David H. Koch Institute Professor, MIT)
Elizabeth (Betsy) Nabel (M.D., Executive Vice President for Strategy at ModeX Therapeutics)
François Nader (M.D., Former President, CEO and Executive Director, NPS Pharmaceuticals)
Paul Sagan (Senior Advisor and Executive-in-Residence, General Catalyst)
Elizabeth Tallett (Former Principal, Hunter Partners)
Henri A. Termeer (Retired Chairman, President, and CEO of Genzyme – in memoriam)
About Moderna, Inc.
Moderna, Inc. is an American pharmaceutical and biotechnology company that focuses largely on RNA treatments and mRNA vaccines. These vaccines use a copy of a messenger RNA (mRNA) molecule to induce an immune response.
Moderna develops and manufactures human proteins, antibodies, and novel proteins that aid in preventing, treating, and curing diseases using its mRNA therapeutics platform. In addition, the company develops treatments for infectious diseases, rare liver diseases, immuno-oncology, and cardiovascular diseases.
Who are the Founders of Moderna?
The company was formed in 2010 as ModeRNA Therapeutics by Moderna, Inc. founders:
Derrick J. Rossi
Noubar B. Afeyan (investor)
Robert S. Langer, Jr. (investor)
Timothy A. Springer (investor)
Kenneth R (investor)
Derrick Rossi, a Canadian stem cell biologist, formed this company in order to monetize his research. Rossi devised a technique for modifying mRNA by first transfecting it into human cells. After that, it would be dedifferentiated into bone marrow stem cells that could be further differentiated into desired target cell types.
Where is Moderna, Inc.'s Headquarters?
Moderna, Inc. is headquartered at 200 Technology Square, Cambridge, Massachusetts 02139, USA.
Who Does Moderna, Inc. Collaborate With?
Collaboration is essential to the company's accomplishments. Moderna, Inc.'s relationships with pharmaceutical and biotech firms, government organizations, foundations, and research institutions are advancing the development of mRNA medicines. The company collaborates with the following:
AstraZeneca
Merck
Vertex
BARDA
DARPA
Bill & Melinda Gates Foundation
Karolinska Institute and Karolinska University Hospital
Institut Pasteur