Collins Aerospace is one of the largest aerospace and defense product manufacturers globally. As a subsidiary of Raytheon Technologies, Collins Aerospace is shaping the aerospace and defense industry with unmatched solutions and services. The company's main goals are to reach new heights in the field of aviation and implement safer travel for commercial and military customers worldwide. Get to know the Collins Aerospace leaders and executives who work hard to provide cutting-edge solutions to support flight operations and propel every airline's mission forward.
Collins Aerospace Founders and Brief History
Collins Aerospace's origin traces back to when Arthur Collins founded Collins Radio in 1933 as a radio company in Cedar Rapids, Iowa. The company started its first expansion after 30 years with new developments such as satellite voice missions and flight control instruments.
However, in 1973, it went through financial difficulties, which prompted Rockwell International to purchase Collins Radio. The acquisition strengthened the focus on aviation electronics, which makes it the aviation leader it is today. In 2018, UTC Aerospace Systems united with Rockwell Collins, which laid the foundation for Collins Aerospace.
List of Collins Aerospace Leaders and Executives
Collins Aerospace headquarters is in Charlotte City, which is North Carolina's commercial and major city. Here's a list of Collins Aerospace leaders and executives to note.
Stephen Timm, President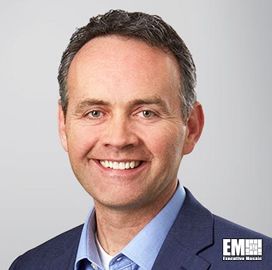 Stephen Timm is the Aerospace Collins president with more than two decades of experience in the aerospace and defense industry. As the previous vice president of the Avionics Strategic Business Unit, he leveraged the enterprise information management capabilities and offered the market new differentiating solutions.
His notable accomplishments at Rockwell Collins include leading Commercial Information Management strategy and business, managing the company's U.S.-based service centers, and launching the Life Cycle Value Stream. This customer-focused business model directs how Collins Aerospace accommodates its customers today.
Samir Mehta, President of Advanced Structures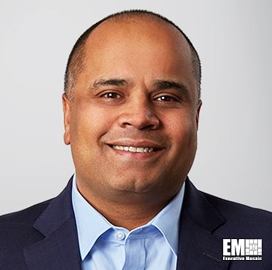 Samir Mehta is the president of the company's Advanced Structures Strategic Business Unit, where he works in different areas of aviation, such as the safety of structures' components, carrying freight, flight in the air, taking off, and others. Prior to this role, he was the leader of the Mechanical Systems business at Collins Aerospace and UTC Aerospace Systems, where he spearheaded the strategic course of the global military and commercial aftermarket services, including technical support, sales execution, program management, and service entry.
Troy Brunk, President of Avionics Strategic Business Unit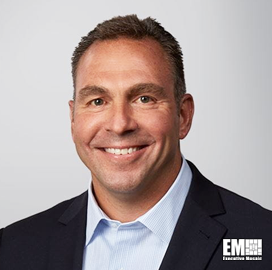 Troy Brunk is the president of the Collins Aerospace Avionics Strategic Business Unit in Cedar Rapids, Iowa. Mr. Brunk has over three decades of expertise in leadership positions in different strategic units, namely:
General manager and vice president for Airborne solutions (e.g., flight deck solutions for military helicopters and fixed-wing aircraft)
Vice president of Communication, Navigation, & Guidance Solutions for the mission systems business, where he was in charge of flexible and safe navigation solutions and military communications.
Head of the interior strategic business unit in Winston-Salem, North Carolina, where he oversaw the portfolio of interior systems of an aircraft (e.g., oxygen, deicing, galley, and seating).
Jennifer Schopfer, President of Connected Aviation Solutions
Jennifer Schopfer is the president of Collins Aerospace's business unit in Connected Aviation to advance the future of connected aviation. Her responsibilities in this role include delivering data solutions across predictive maintenance and flight operations. These initiatives can help clients by increasing every operation's savings on expenses, efficiency, and sustainability. In addition, she is experienced in the following areas:
Digital transformation, business, and technology
Big data analytics
Project and business management
Edward Dryden, President of Interiors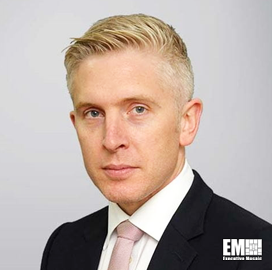 Ed Dryden is the president of the interior strategic business unit responsible for overseeing the portfolio of innovative and reliable aircraft interiors for oxygen, lighting, passenger service, waste, and more. One of his objectives is to ensure that aircraft interiors meet standards and address OEM manufacturers' and airline and business jet customers' unique requirements. He has stayed at Collins Aerospace for over 21 years, earning an unmatched aftermarket, defense, and extensive commercial expertise and experience.
Phil Jasper, President of Mission Systems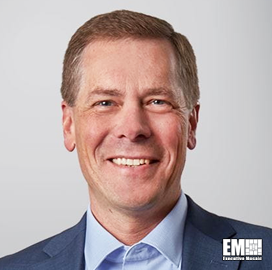 Phil Jasper, based in Cedar Rapids, Iowa, is the president of Collins Aerospace's strategic business in mission systems. He leads a portfolio of over 10,000 employees in different countries to provide advanced commercial, space, and defense products. Mr. Jasper's responsibilities include providing solutions for military, civil, and government customers globally for the safety and success of the customers' objectives.
Phil Jasper has more than 20 years of experience in the industry. He has fulfilled several roles at Rockwell Collins, from starting as an intern to getting promoted to chief operating officer and executive vice president, where he managed the company's worldwide defense business.
Henry Brooks, President of Power and Controls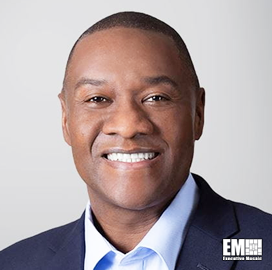 Henry Brooks is the president of Collins Aerospace, where he is in charge of the future of global aviation and reshaping aerospace and aviation as they develop more energy-efficient and sustainable aircraft systems for customers in these four segments:
Industrial business
Electrical power systems
Aircraft environmental systems
Engine controls
His previous role was the president of Custom and Account Management of Collins Aerospace. Having held several leadership roles in operations, business unit management, and operations, Mr. Brooks possesses experience in the industrial, aerospace, and defense sectors. He is also proficient in the following areas:
Mergers and Acquisitions Execution
Operations and supply chain
Customer alliances
Cybersecurity
Software development
Isolde Karro, Chief Communications Officer
Isolde Karro is Collins Aerospace's chief communications officer based in Cedar Rapids, Iowa. She is the executive director of communications programs that offer the best for the company's customers, partners, and employees. She manages the brand's label, employee connections, corporate social responsibility programs, and external affairs.
Colin Mahoney, President of Customer and Account Management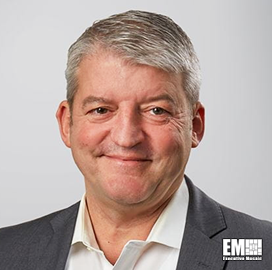 Colin Mahoney is the president of Collins Aerospace's Custom and Account Management. He manages the implementation and development of customer initiatives and nurtures the overall collaboration between the aerospace industry and employees and customers. Mr. Mahoney served two years as the vice president of Business Development and Strategy for the company's interior business, mainly responsible for marketing, sales, account management, and strategy.
Mona Bates, Vice President and CIO of Digital Technology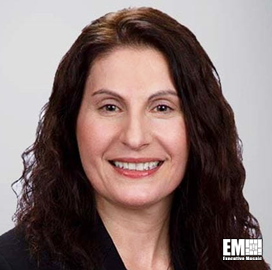 Mona Bates is the vice president of digital technology and chief information officer based in the Greater Boston Area. As the chief information officer, she uses her expertise in digital technology to deliver success for Collins Aerospace customers, upgrade business processes, and equip employees with digital knowledge.
In addition to executing and strategically planning every aspect of cybersecurity and information technology, Bates manages the digital transformation of Collins Aerospace's functional support organizations and business units. Prior to these roles, she was the vice president of Digital Technology and chief information officer at Raytheon Missiles and Defense.
Mauro Atalla, Senior Vice President (SVP) of Engineering and Technology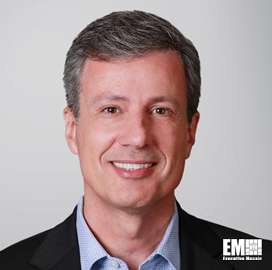 Mauro Atalla is the senior vice president of Engineering and Technology based in Charlotte, North Carolina. He is responsible for leading Collins Aersopace's applied research and central engineering organizations and furthering technology innovations, technical and program execution excellence, and engineers' career improvement. Prior to being the senior vice president, Mr. Atalla's roles at UTC Aerospace Systems were the following:
Senior vice president of Engineering and Technology
Vice president of Engineering and Technology and Sensors and Integrated Systems
Director of Engineering, Sensors, and Integrated Systems
Kevin Myers, Enterprise Operations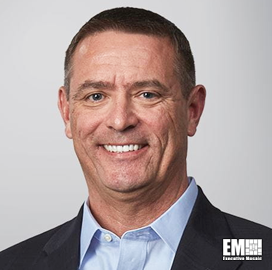 Kevin Myers is the vice president and head of Collins Aerospace's Operation and Quality. He has over three decades of experience in his present role and in other areas such as advanced and global manufacturing, engineering, and supply chain. As the head of operations, Myers manages all the company's operations, environment, quality, environment, health, and safety ventures. His mission is to continue driving Collins Aerospace to be the industry's leading provider through digital tools, supply chain networks, talent development, and more.
Tatum Buse, Chief Financial Officer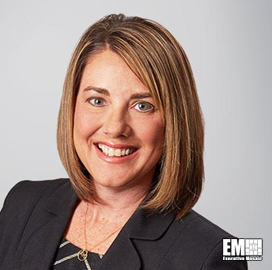 Tatum Buse is Collins Aerospace's chief financial officer based in Cedar Rapids, Iowa. Her responsibilities include planning and analysis, compliance and controls, and financial reporting. She was previously the vice president at Rockwell Collins, where she took the responsibility of handling financial documents, government programs, and accounting services. In addition, she was one of the employees who helped form the Rockwell Collins Women's Forum, which allowed lactation rooms and flexible time at work.
James Brooks, Human Resources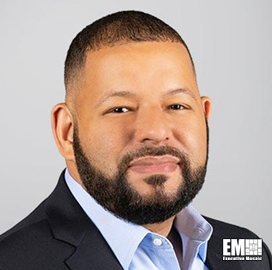 James Brooks is the chief human resources officer at Collins Aerospace. He is accountable for directing the human resources policies such as compensation, leadership development, talent management, execution, and strategies. Mr. Brooks has over 20 years of experience in the field. Before assuming his current position, his previous roles were executive director of the Aerospace Aftermarket Business and Central Groups in 2015 and vice president of Human Resources, Mechanical Systems in 2018.
Christoph Feddersen, Vice President and Legal Counsel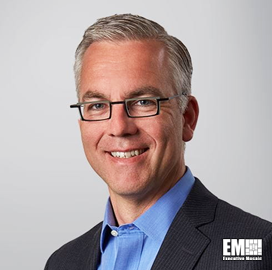 Christoph Feddersen is the vice president and legal counsel at Collins Aerospace. He manages the company's legal, compliance, and contracts by providing counseling and advice on all aspects of legal matters, from contracts and intellectual property to international trade. Mr. Feddersen has over two decades of experience in the field, where he served as an assistant general counsel, executive assistant, vice president, and legal counsel at United Technologies.
Jeff Standerski, Vice President of Strategy, Development, and Communications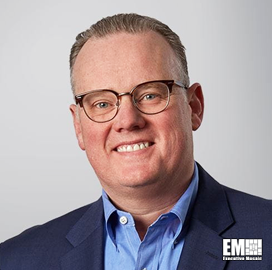 Jeff Standerski is the leader of Collins Aerospace's Strategic Development department. His responsibilities include preparing business strategies for the company and the business units' future, including power and controls, avionics, and aerostructures. He has previously served many leadership positions at Rockwell Collins for almost 30 years, from being a systems engineer to a senior vice president of Human Resources.
Is Collins Aerospace a Good Company to Work For?
Collins Aerospace is one of the biggest companies with the latest advancements and technological innovations. It always looks forward to meeting job seekers passionate about their jobs as they refine aerospace. Working at Collins Aerospace is one thing eligible candidates must consider, as Collins Aerospace's mission is to focus on ushering young minds into a culture of professionals to bring success and confidence in themselves.
Collins Aerospace Leaders and Executives Are Shaping the Industry
Collins Aerospace is recognized as a global leader in products for interiors, aerostructures, mission systems, mechanical systems, and others to enhance aircraft performance. The company prides itself on having leaders and executives at the forefront of technological advancements in the global aerospace market. Today, Collins Aerospace continues to lead the market by creating new technologies to enhance efficiency for airports and airlines.