Centene Corporation is a healthcare company that serves quality and affordable healthcare programs to over 26 million Americans. Its operations are primarily divided into two: Managed Care and Specialty Services.
Centene's healthcare program mainly focuses on government healthcare programs for underinsured and uninsured individuals with a mission to make healthcare accessible to everyone.  Learn about the key responsibilities of Centene Corporation leaders, founders, executives, and their achievements throughout the years.
Centene Corporation Leaders, Founders, Executives: Achievements and Key Responsibilities
The Founder of Centene Corporation
Elizabeth Brinn started Centene Corporation in 1984 as a non-profit Medicaid plan. Before Centene, Brinn worked as a bookkeeper at a hospital. The business used to operate in the basement of Family Hospital in Milwaukee. Centene has served its communities' health and special needs for over 30 years through government-sponsored programs.
Centene Corp Executive Team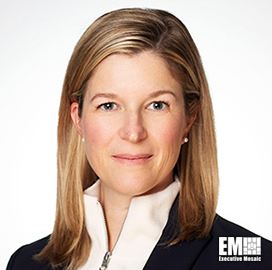 Sarah London, Chief Executive Officer
Sarah London is the chief executive officer of Centene Corporation. She is responsible for overseeing Centene's day-to-day activities, and commanding the overall Centene Corp leadership.
Sarah London is Centene's Vice Chair become becoming a chief executive officer. She was formerly handling the company's IT innovation and modernization before she became the chief executive officer last March 22, 2022.
As the new CEO, Ms. London runs the health care enterprises and specialty divisions. She oversees corporate strategy, internal audit, compliance and risk management, and digital strategy.
Ms. London has extensive experience in the industry. Before joining Centene Corporation in 2020, she worked with Optum Ventures, the capital arm of UnitedHealth Group. She also worked as chief product officer for Optum Analytics, where she is in charge of the strategy and commercialization of the company's integrated data and analytics.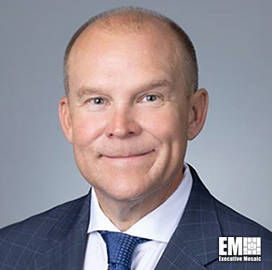 Brent Layton, President, and Chief Operating Officer
Brent Layton oversees the management team in creating health plans, products, business marketing, and business development. He is also in charge of the company's value-based purchasing, making sure that the organization provides quality health care. He primarily works with providers and health systems to make new commercial contracts.
Mr. Layton has worked in the health care and public policy fields for over 20 years, gaining more senior roles. He started working with Centene in 2006. Before becoming a chief operating officer, he used to be responsible for creating new health plans for their clients worldwide.
Brent Layton also marked a notable contribution to the government by helping them to do Medicaid reform. Under his management, Centene won contracts from Delaware. Starting in January 2023, Delaware will give contracts to Delaware Health First, a subsidiary of Centene, along with the two existing MCOs. With its most recent Medicaid contract win in Delaware, Centene now has business in 30 states.
Mr. Layton also ran health care enterprises before joining Centene. Some of these care organizations are in the fields of ophthalmology, dentistry, chiropractic, and mental health were among them, as was Georgia's largest HIV medical center, Absolute Care.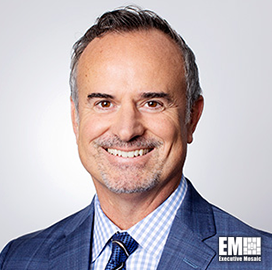 Drew Asher, Chief Financial Officer
Drew Asher has worked as the chief financial officer (CFO) and chief accounting officer since May 2021. As Centene's CFO, He is responsible for managing the accounting, treasury, capital markets, tax, actuarial services, health economics, financial planning, investor relations, and procurement departments.
Before joining Centene, he worked as an auditor and accountant for Deloitte & Touche LLP for the first five years. Asher also worked with WellCare where he managed the company's finances for six years.
He has more than 30 years of finance experience and formerly worked at different companies in the healthcare industry like Aetna and Coventry Health Care.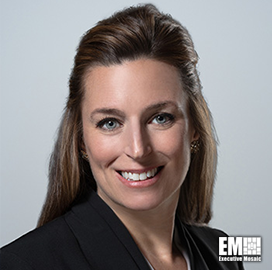 Shannon Bagley, Chief Administrative Officer
Shannon Bagley's responsibilities include human resources, workplace resources, equity and inclusion, real estate, and physical safety. Ms. Bagley works closely with leadership to set the company's people agenda and goals. Her primary task is aligning Centene's human capital strategy with its business strategy.
Ms. Bagley has been with Centene since 2003 and has performed different job positions. Most recently, she was assigned to be President and CEO of Centene's Missouri subsidiary and before that,  as the head of Internal Audit and Enterprise Risk Management.
Some of her previous positions in the company include vice president for internal audit and risk management in 2003, president and chief executive officer for Home State Health in 2012, senior vice president for integration management in 2015, senior vice president for human resource in 2017, and now as Chief Administrative Officer since 2021 to present.
Improving the company culture is one of Bagley's goals, which can be met by introducing innovative employee programs, communication, and engagement channels. For example, she created the Employee Inclusion Groups, which aim to improve employee development, retention, and community engagement.
Centene Board Members
This 2022, there are changes in Centene Corp leaders and directors as part of its current board renewal and collaboration agreement with Politan Capital Management. Here is the list of the latest directors and independent directors of the company.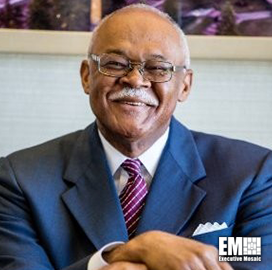 James Dallas,  Chairman of the Centene Board of Directors, Retired Senior Vice President and Chief Information Officer of Medtronic
James Dallas is the Centene board of directors chairman. However, he has announced his intention to step down from his position by the 2023 Annual Meeting of Stockholders. Dallas will continue to serve on the board and is eligible for reelection next year.
Sarah M. London
Vice Chairman & Chief Executive Officer
Sarah M. London is the Health Care Enterprises' president and executive vice president of Technology. In addition, she recently became Centene Corporation's chief executive officer.
Theodore Samuels,  Retired President of Capital Guardian Trust Company 
Theodore Samuels is a retired president of Capital Guardian Trust Company. Over his 35-year career in finance, he has gained experience in company finance, economics, capital markets, and investment strategy. Mr. Samuels is also an independent Bristol Myers Squibb and Perrigo board member.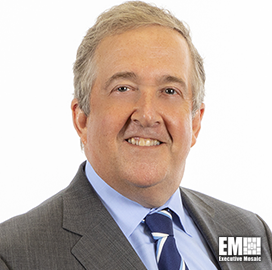 Kenneth Burdick,  Retired Executive Vice President of Products and Markets of Centene Corporation; Former Chief Executive Officer of WellCare Health Plans, Inc.
Kenneth Burdick is a retired executive vice president of products and markets of Centene Corp and former CEO of WellCare Health Plans, Inc from 2015; until Centene bought it in January 2020.
Christopher Coughlin, Former Executive Vice President and Chief Financial Officer of Tyco International, Ltd.
Chris Coughlin is the former executive vice president and CFO of Tyco International, Ltd. Chris Coughlin has vast experience producing shareholder value as a senior finance and operations executive at a wide range of global public firms. The New Jersey Chapter recently named Mr. Coughlin a 2022 Director of the Year.
Wayne DeVeydt, Executive Chairman of Surgery Partners, Inc.; Former Executive Vice President and Chief Financial Officer of Anthem, Inc.
Mr. DeVeydt is now a Centene Corporation's Board of Directors member. In January 2020, Wayne S. DeVeydt was promoted to the executive chairman position of Surgery Partners, Inc. He previously led the company as CEO in February 2020. DeVeydt is also a former executive vice president and CFO of Anthem, Inc.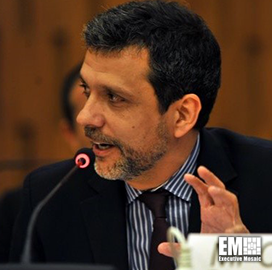 Orlando Ayala,  Retired Chairman and Corporate Vice President of Emerging Businesses for Microsoft Corporation
Orlando Ayala is a retired chairman and corporate vice president of emerging businesses for Microsoft Corporation. Ayala was Global Executive vice president of Sales, Marketing, and Services for Bill Gates's company, responsible for all activities in 115 countries.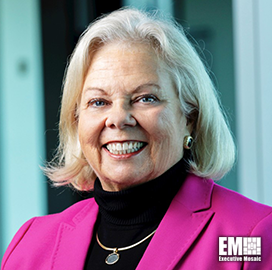 Jessica L. Blume, Retired Vice Chairman of Deloitte LLP
Jessica L. Blume is a retired vice chairman of Deloitte LLP and joined the Centene Corporation board of directors in 2018.  She participates in Audit, Compensation, and Technology Committees.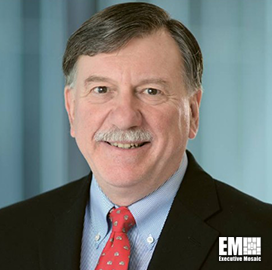 Frederick H. Eppinger, President and Chief Executive Officer of Stewart Title Guaranty Company
Frederick H. Eppinger is president and CEO of Stewart Title Guaranty Company. Eppinger has worked in the insurance business for over 35 years and has a lot of experience in the industry.
Richard A. Gephardt, Chief Executive Officer and President of Gephardt Group, LLC; Former Majority Leader of the U.S. House of Representatives
Richard A. Gephardt started Gephardt Group in 2005 after serving for 28 years in the U.S. Congress. Aside from Centene, Gephardt is also a board member at Heal and United States Steel.
Lori J. Robinson, Retired United States Air Force General
U.S. Air Force General Lori J. Robinson is one of the newly elected board of directors members. Before becoming an independent director of Centene, she handled The United States Northern Command and the North American Aerospace Defense Command. After 36 years in the military, Gen. Robinson left the Air Force in July 2018.
William Trubeck, Retired Chief Financial Officer, Director, and Executive Vice President of YRC Worldwide; Retired Executive Vice President and Chief Financial Officer of H&R Block
William Trubeck is now a member of the boards of Centene Corp and the Monmouth University Alumni Association. Mr. Trubeck has a wide range of experience in public company governance and organizations with over $1 billion in revenues.
A Leading Provider of Quality and Affordable Healthcare
Centene uses cutting-edge technology and a data-driven approach to improve the quality of its service. Throughout the years of dedication and commitment to quality health care,  Centene received health plan accreditations and program awards.