During the Potomac Officers Club's 8th Annual Defense Research and Development Summit Wednesday, some of the top defense sector leaders from government and industry joined to share their insights on the Department of Defense's most pressing R&D priorities, strategies and technology innovations in today's ever-evolving defense and combatant environment across all domains.
After morning keynote speeches from Heidi Shyu, under secretary of defense for research and engineering at the Department of Defense, and Defense Advanced Research Projects Agency Director Dr. Stefanie Tompkins, the summit proceeded to an expert panel conversation on speeding the development of innovation from the research and development process to the frontlines.
Moderated by Dr. Paul Jensen, senior director of global technology for Cubic Digital Intelligence, the panel discussion featured SAIC's managing director, Andy Henson, the Joint Artificial Intelligence Center's chief operating officer, Martin Klein, Colonel David Robinson, director of the U.S. Special Operations Command's SPACECOM Joint Integrated Space Team and Lisa Sanders, director of science and technology for special operations forces, acquisition, technology and logistics for the USSOCOM.
If you missed Wednesday's event, click here to watch the Potomac Officers Club's 8th Annual Defense R&D Summit on-demand now.
To open, Dr. Jensen asked each panelist to weigh in on how R&D pipelines and innovation strategies are evolving within their respective organizations in the context of long-term competition with other global powers.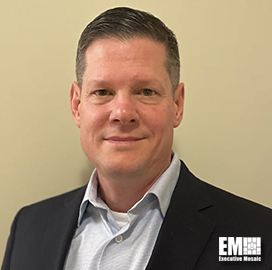 First to take the virtual stage was Martin Klein, who explained that though the Joint AI Center's overall strategy has remained consistent through recent years, its operational strategy has seen a notable shift in focus from the adoption of AI to underwriting an enterprise approach.
"We see a time when, we'll have tens, hundreds and thousands of algorithms working in concert with each other within an operational environment," Klein predicted of JAIC's future AI capabilities.
He added, "We're trying to build capability in order to underwrite that not only for our combat commanders, but for our service component commands and our services as well."
Additionally, Klein noted that the JAIC's strategic advantages over its adversaries lie in partnerships. "Partnering across the board with commercial enterprise is something that we're really trying to focus on within our operational approach as tied to our strategy," he said.
USSOCOM's Lisa Sanders began her answer to Dr. Jensen's question by giving the virtual audience a bit of context on the unique position of the Department of Defense and the Special Operations Command in the current innovation and threat environments.
"The Department has been very focused on a particular set of operational conditions, a particular set of objectives for a long time – the longest time we've had of doing the same thing probably since the inception of the Department of Defense," Sanders commented. "So we are pivoting right now."
Sanders said the primary question driving the Pentagon's current strategy focuses on how to balance prioritizing the defense landscape of today while simultaneously preparing for the world we'll be facing in the future.
She said this question is "particularly important when you're talking about research and development in science and technology, because by definition, we are supposed to be the pathfinders." The Department of Defense, Sanders said, is working to prepare the necessary lead time to develop things our warfighters may need that don't exist today.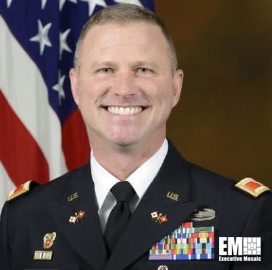 Col. David Robinson concurred with Sanders that transformational pivots are happening right now within the Defense Department. He mentioned that the U.S. Space Force is the first new service under the DOD since 1947, and its establishment represents a noteworthy reinvigoration of the department's mission.
Additionally, Col. Robinson said that in order to achieve success on the global stage, the Space Force and Space Command must work together seamlessly, with space domain awareness at the heart of their collaborative missions.
"With the number of satellites being launched by our peers, our global competitors, ourselves and commercial enterprise, it is a very difficult domain to maintain awareness of."
Finally, Andy Henson joined the panel discussion to share his industry perspective on the shifts in defense R&D pipelines, priorities and requirements in the modern age of all-domain operations.
In Henson's opinion, the most remarkable change occurring in the federal defense landscape today is the value chain compression, as new technologies and capabilities are having to be fielded increasingly faster.
In addition to this acceleration, Henson said, "We're seeing this need to have integration over just replacement, and being able to interoperate with those legacy systems and legacy platforms while also needing a fast refresh."
Interoperability, Henson highlighted, is key during this process. "As technologies are coming out and emerging, we're looking at ways that we can inject those into several industries without completely discounting the legacy systems," he shared.
To hear the full expert panel discussion, visit PotomacOfficersClub.com, where you can watch the full Defense R&D Summit on-demand now.

The Potomac Officers Club hosts the final installment of its Data-Driven 2021 Series, Fostering Resilient, All-of-Nation Pandemic Response on Jan. 25. The event takes a look at where the nation stands in regards to pandemic preparedness and resilience efforts as the world enters its third year of the COVID-19 pandemic.
Rear Admiral Bruce Gillingham, surgeon general of the U.S. Navy, will keynote the event to share how the country's military service branches are partnering with government, industry, health and academic institutions to deliver robust, cohesive pandemic protection to U.S. citizens.
Click here to register for the Potomac Officers Club's Fostering Resilient, All-of-Nation Pandemic Response event on Jan. 25.