McKesson Corporation has a long history in the healthcare industry across North America. The company provides pharmaceutical products, health information, medical technology, medical supplies, and care management tools. Learn more about McKesson Corp. leaders, founders, executives, and their key responsibilities.
McKesson Corp. Executives
McKesson executive team is composed of established individuals in their respective fields. They head over 75,000 employees, creating a positive impact on healthcare and improving patient health outcomes. Find out more about the McKesson Corp. executive and leadership teams.
Bryan Tyler, Chief Executive Officer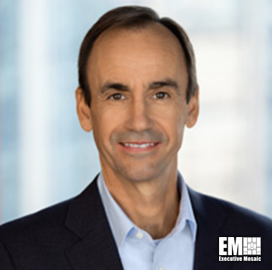 Bryan Tyler, Ph.D., has served as the Chief Executive Officer of McKesson Corporation since 2019. He has more than two decades of leadership experience since joining the company in 1997. In his tenure at McKesson Corporation, he served as
President & Chief Operating Officer – McKesson Corporation
Chairman of the Management Board – McKesson Europe
Executive Vice President of Corporate Strategy and Business Development – McKesson Corporation
President – McKesson U.S. Pharmaceutical
President – McKesson Medical-Surgical Group
President – McKesson North American Pharmaceutical
President – McKesson Specialty Care Solutions
Vice President of Strategy and Business Development – McKesson Distribution Solutions
As McKesson Corp. CEO, Tyler heads the company's global operations, expansion of the manufacturer-to-patient supply chain to boost patient care, and long-term customer value to increase growth.
Dr. Kelvin Baggett, Executive Vice President & Chief Impact Officer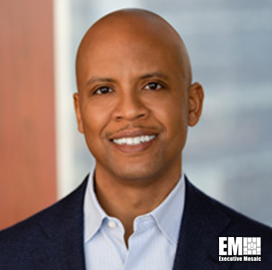 Kelvin A. Baggett, MD serves as McKesson's Chief Impact Officer and Executive Vice President. He is responsible for the strategy and execution of environmental, social, & governance (ESG), diversity, equity, & inclusion (DEI), sustainability, social impact, social innovation, community relations, and philanthropy.
Since joining the company in 2020, Dr. Baggett has instituted a more strategic approach in its public position for climate change, science-based targets, and set diversity representation goals. Previously, he served as the Czar for the City of Dallas' COVID-19 Health and Healthcare Access in 2020.
Tracy Faber, Executive Vice President & Chief Human Resources Officer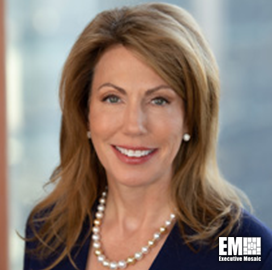 Tracy Faber is responsible for building labor relations, leading management changes, and delivering diverse strategies as the Chief Human Resources Officer and Executive Vice President. She also serves as the top adviser to McKesson Corp. CEO and board of directors on executive succession planning.
With more than 25 years of experience, she specializes in organizational development, talent & leadership development, labor relations, and compensation, among others. Before joining McKesson Corporation in 2013, Faber held different senior human resources leadership positions at PepsiCo, Eaton Corporation, and Nabisco.
Nancy Flores, Executive Vice President, Chief Information Officer, & Chief Technology Officer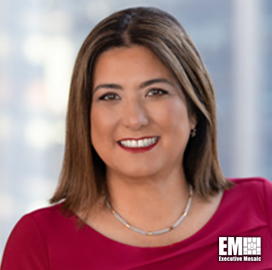 Nancy Flores is McKesson Corporation's Executive Vice President, Chief Information Officer, & Chief Technology Officer. She has diverse responsibilities, including enterprise strategies for healthcare technology products and analytics capabilities; and technology initiatives for software, infrastructure, application development, operations, and cybersecurity.
Before joining McKesson executive team in 2019, Flores served as the CIO at Johnsons Control and held different IT leadership positions at Abbott. She was recognized for her work in diversity and inclusion, receiving the "2019 Futurist Leader" award from The Greater Milwaukee Women's Fund.
Tom Rodgers, Executive Vice President & Chief Strategy and Business Development Officer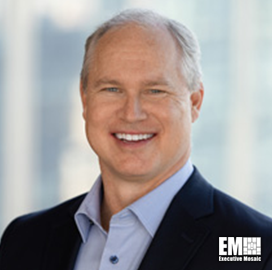 Tom Rodgers oversees the overall strategic plan, initiatives, key acquisitions, and venture of McKesson Corporation as the Executive Vice President & Chief Strategy and Business Development Officer. He is credited for his successful launch and scaling of McKesson Ventures, where he also served as the Senior Vice President and Managing Director.
Rodgers has over 25 years of working for large-scale healthcare companies and emerging businesses, including Genentech, IBM, Fitlinxx, Cambia Health, and Advanced Technology Ventures. He also invests in healthcare companies, such as Accolade, Zeltiq, Aperio, Hims, Aetion, Helixis, Grail, AmWell, Kyruus, and PharmaPacks.
Lori Schecter, Executive Vice President, Chief Legal Officer, & General Counsel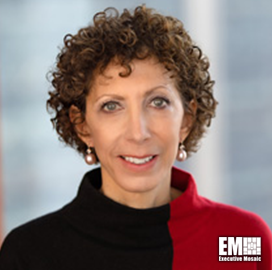 Lori Schecter oversees McKesson's General Counsel Organization as the Executive Vice President, Chief Legal Officer, and General Counsel. She handles law, public affairs, compliance, brand, marketing & communications, and corporate functions of the company. She joined the company in January 2012.
Before she joined Mckesson executive team, Schecter served as a litigation partner at Morrison & Foerster and as the chair of the 500-lawyer global litigation department. Her proven track record in litigation ranked her in the "Top 50 Female Litigators in the Country" by National Law Journal and named her "Legends in the Law Award" by Burton.
Britt Vitalone, Executive Vice President & Chief Financial Officer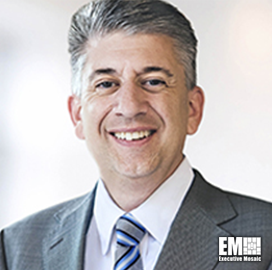 Britt Vitalone serves as the Executive Vice President and Chief Financial Officer of McKesson Corporation. He assumed the role in January 2018 and is responsible for strategizing, communicating, and implementing all financial activities for tax, treasury, financial planning, investor relations, internal audit, and financial services operations.
Since joining McKesson in 2006, Vitalone served as the SVP & CFO of McKesson U.S. Pharmaceutical and Specialty Health, SVP of Corporate Finance and M&A Finance, and SVP & CFO of McKesson Medical-Surgical. He is also a member of the company's executive committee and CNBC's Global CFO Council.
Key Leaders of McKesson Businesses
With the company's various presence and lines of businesses, McKesson Corp. leadership team consists of leaders in the healthcare industry worldwide. Meet the key executives of McKesson's businesses.
Kevin Kettler, President of McKesson International & Chairman of the Management Board of McKesson Europe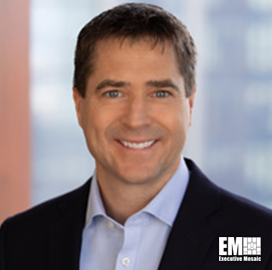 Kevin Kettler leads McKesson's business activities in 13 European countries and all non-U.S.-based drug distribution services as the President of McKesson International and Chairman of the Management Board of McKesson Europe. He has been with the company since 2005 and has held senior leadership roles in procurement, sourcing, marketing, and corporate strategy and business development.
Rebecca McKillican, Chief Executive Officer of McKesson Canada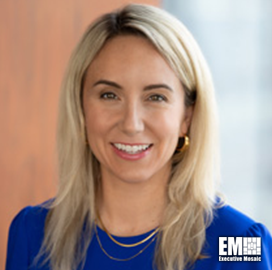 Rebecca McKillican serves as the Chief Executive Officer of McKesson Canada. She handles a portfolio of businesses in the country, including pharmaceutical distribution operations, specialty health, networks of independent pharmacies, and more. Before joining the company in 2019, she served as the President and CEO of Well.ca.
Kirk Kaminsky, President of McKesson U.S. Pharmaceutical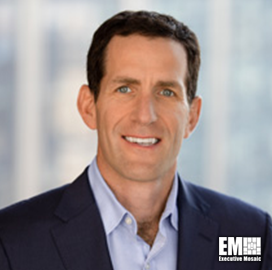 Kirk Kaminsky serves as the President of McKesson U.S. Pharmaceutical's business. Before assuming the position in 2019, he served as McKesson Specialty Health's President of Specialty Provider Organization and The U.S. Oncology Network and Senior Vice President of Operations. His work has been integral to the company's oncology efforts.
Nathan Mott, President of McKesson Prescription Technology Solutions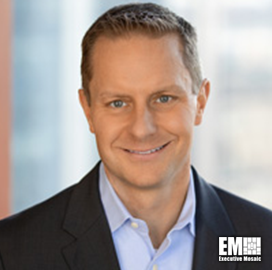 Nathan Mott is the President of McKesson Prescription Technology Solutions, which is responsible for innovative solutions for the benefit healthcare stakeholders. He works with healthcare delivery system and connects pharmacies, providers, payers, and biopharma to affordable medication access and solutions.
Stanton McComb, President of McKesson Medical-Surgical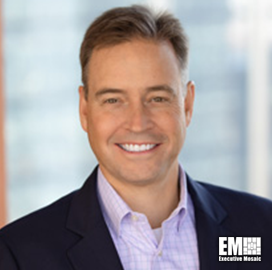 Stanton McComb leads McKesson Medical-Surgical's business as President. He oversees the selling and distributing of medical-surgical supplies, laboratory equipment, and pharmaceuticals. He joined the company in 2002 and has served in senior leadership positions such as Director of Corporate Strategy, President of McKesson Pharmacy Systems & Automation, and President of McKesson Automation.
McKesson Corp. Board of Directors
To complete Mckesson Corp. leadership are the board of directors, which ensures effective corporate governance practices in the company. They hold significant positions in both local and international healthcare systems. Meet the McKesson Corp. Board of Directors below.
Donald R. Knauss
Richard H. Carmona, M.D.
Dominic J. Caruso
W. Roy Dunbar
James H. Hinton
Bradley E. Lerman
Linda P. Mantia
Maria Martinez
Susan R. Salka
Brian S. Tyler
Kathleen Wilson-Thompson
About McKesson Corporation
McKesson Corporation is one of the largest solutions providers for pharmaceutical drugs, medical supplies, and health information services in the United States. With nearly 190 years in the business, the company has played a huge role in treating illnesses and resolving health crises across North America, providing care in every setting including cancer care, patient care delivery, and global healthcare access amid the COVID-19 pandemic.
Who is the Founder of McKesson Corporation?
John McKesson and Charles Olcott founded Olcott & McKesson in 1833, as a pharmaceutical importer and wholesaler. The company developed the first-ever nationwide wholesale drug distribution network and eventually became the United States' largest distributor of medicines, beverages, and chemicals.
Where is McKesson Corp. Headquarters?
McKesson Corp. headquarters is located in Irving, Texas. The company has a significant presence in over 14 countries, including McKesson Canada and McKesson Europe. It provides prescription and over-the-counter drugs, medical supplies logistics, healthcare IT, and pharmacy management software.
What solutions does McKesson Corporation offer?
McKesson Corporation has offered various solutions throughout its years in the business. Some of the company's most integral solutions include:
Medical Supplies, including medical-surgical supplies, lab equipment, pharmaceuticals, and more
Pharmaceutical Distribution, delivering pharmacy, hospital, or medical practice benefits
Specialty Drug Distribution, offering specialty drugs through direct-to-provider wholesale distribution
Health Mart Independent Pharmacy, providing industry-leading solutions to improve clinical performance and manage operational changes
Pharmacy Services & Technology, helping customers with outstanding patient care and services through pharmacy management support services
Oncology Ecosystem, powering advanced cancer care with innovation, value-based care, and better patient outcomes
McKesson Corporation Is On A Mission To Improve Healthcare
Mckesson Corp. leaders, founders, & executives are committed to delivering and improving healthcare services — "one product, one partner, and one patient at a time." The company aims to make a global impact on social, economic, and environmental conditions globally and improve people's health outcomes.