Clay Goldwein has nearly 30 cumulative years of experience integrating digital and cybersecurity capabilities with financial management and business consulting. He specializes in catering to the legislative and executive sectors of the federal government.
Learn more about Clay Goldwein, the Senior Vice President of National Security and Justice at CGI Federal.
Who is Clay Goldwein?
Throughout Clay Goldwein's extensive career, he has been a cloud, cybersecurity, and IT modernization leader. He manages the company's cloud under the U.S. General Services Administration's Infrastructure as a Service Blanket Purchase Agreement (BPA). Thanks to Goldwein, CGI was granted an  Authority to Operate (ATO) designation for the Federal Risk Authorization Management (FedRAMP).
Goldwein is an American Council for Technology's Industry Advisory Council Partners Program associate. He is a chairperson of the Department of Homeland Security's 4×24 Leadership Program and an active member of the Professional Services Council and WashingtonExec National Security Council.
Clay Goldwein earned his Bachelor's Degree in Computer Science from Duke University. He is a certified Project Management Professional (PMP) with two United States patents for an environmental permit web portal.
What is Clay Goldwein's Senior VP of National Security and Justice responsibilities?
Clay Goldwein has been the Senior Vice President of CGI Federal's National Security and Justice (NSJ) segment since October 2021. He leads the development and implementation of the business and solutions strategy for multiple clients within the national security and justice divisions.
Part of Goldwein's task in implementing NSJ's business and solutions involved overseeing initiatives that bolster cybersecurity of client agencies. In a GovConWire interview, Goldwein provided insight on the importance of implementing zero-trust frameworks. He also discussed the challenges of data security, cyber hygiene programs, artificial intelligence, and other emerging technologies that may affect the government sector.
What are Clay Goldwein's previous work experiences?
Clay Goldwein has been part of CGI Federal since 1994 and has held many leadership roles that helped him hone his consulting and cyber solutions skills.
His previous positions at CGI Federal include:
Director of Consulting (June 1994 to August 2010) – during his first stint at CGI Federal, Goldwein managed technical work as a developer and database manager primarily focused on environmental solutions. In 2008, he transitioned into the healthcare segment, leading the product research and development, delivery, and support for CGI's Sovera product. Simultaneous with his role as CGI Federal's Director of Consulting, Goldwein was Principal at American Management Systems from June 1994 to May 2004.
Director of Consulting (September 2010 to May 2015) – Goldwein transitioned to managing the CGI Federal cloud and helping clients who migrated to the cloud.
Vice President of Consulting Services (May 2015 to November 2018) – led projects related to cloud hosting, software development (mission systems), and cybersecurity programs supporting accreditation in Federal CFO Act Agencies.
Vice President of the Consulting Services Sector (November 2018 to 2020) –  led two significant cybersecurity programs supporting over 80 federal agencies in discerning their risk posture and prioritizing decision-making.
Senior Vice President of Consulting Services and Homeland Security (October 2020 to September 2021)
About CGI Federal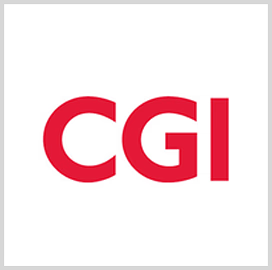 CGI Federal, a subsidiary of CGI Inc., is one of the world's prime IT and business consulting companies. It takes pride in its 40-year rich expertise in providing insight-driven solutions. It has over 90,000 professionals in 400 locations across the globe.
CGI Federal offers a wide selection of capabilities that suit different client needs. The company partners with multiple US federal agencies to implement credential management solutions, and to support organizations and critical missions. CGI also extends its portfolio to promote environmental sustainability and healthcare data interoperability and combat climate change.