Image by Panumas Yanuthai on Shutterstock.com
STO Building Group Inc. comprises 13 companies specializing in the construction industry. The companies under the group are industry leaders in infrastructure projects throughout the United States, Canada, the United Kingdom, and Ireland. Take a look at the list of STO Corp. government contracts right here.
1. Florida's Sports Coast to Build Wiregrass Ranch Sports Campus of Pasco County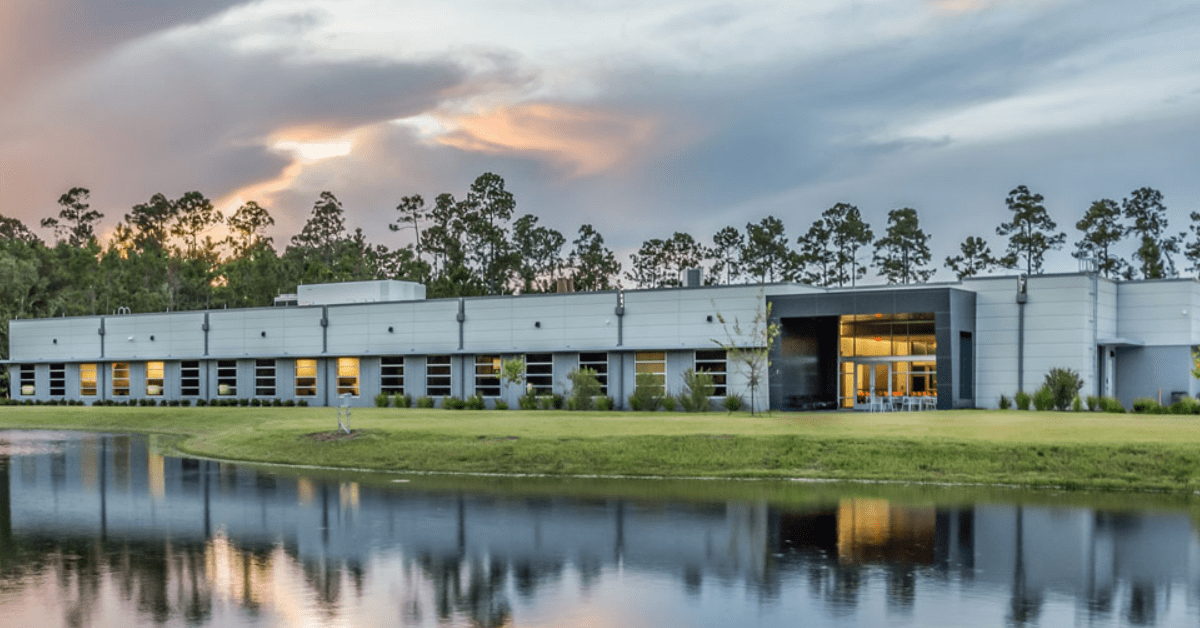 Client: Florida's Sports Coast (Pasco County Tourism Agency)
Project value: $44 million
Ajax Building Company, a member of the STO Building Group, secured a contract to provide construction services for the Wiregrass Ranch Sports Campus of Pasco County in Wesley Chapel, Florida. The agreement, worth $44 million, covered work on the 100,000 sq. ft. indoor sports arena, which includes facilities such as 16 volleyball courts, eight full-size basketball courts, a sports clinic, and other sports-related facilities
Ajax's contract also included civil improvements across an 80-hectare area, 12 retention pods for water, storm, and sewer, and reclamation infrastructure in the main building for future expansion. All equipment procured under the contract was electrically powered to enable any customization during sports events.
2. Venice Police Department to Construct the City's Public Safety Facility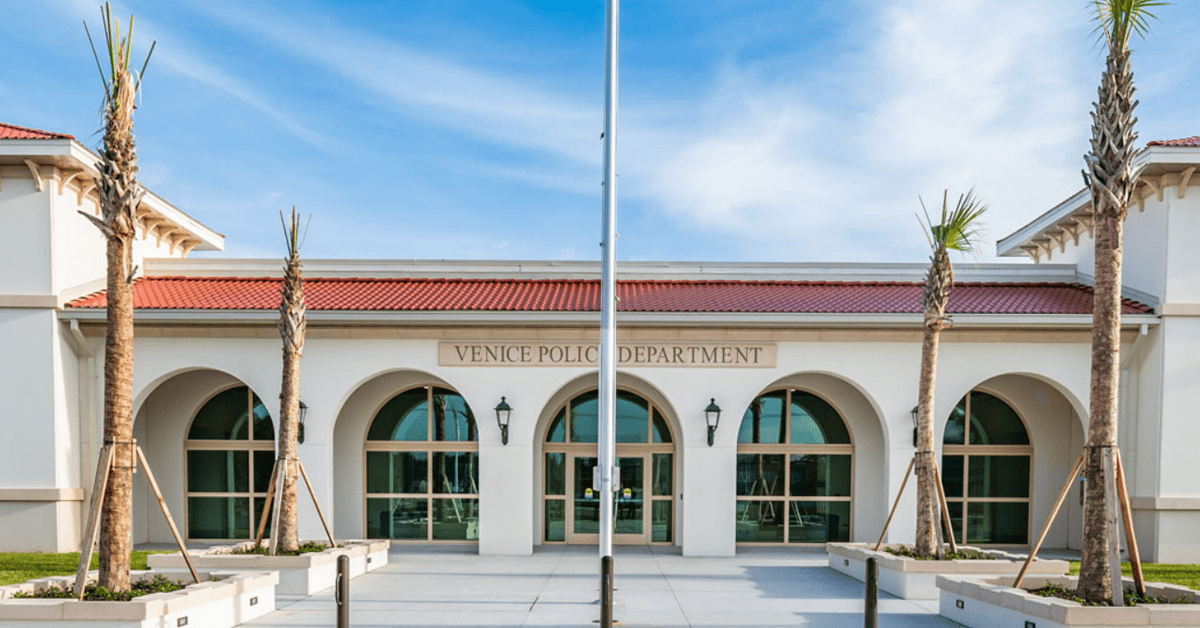 Client: City of Venice, Florida
Project value: $17.6 million
Ajax Building Company was one of the subcontractors selected to make upgrades to the old City of Venice Public Safety Facility first built in 1990s. The project enabled officers and first responders to react efficiently during emergencies and storm events. It was a long-overdue update to accommodate administrative needs and support the increasing Community needs of the office.
The new 31,421sq. ft. safety facility was built on East Venice Avenue and provided spaces for activities, including community meetings, press conferences, digital evidence processing, evidence and record storage, and more.
The new facility was built from high-quality materials such as 7 ¼-inch and 9 ¼-inch thick concrete tilt-wall panels, a 6-inch concrete slab metal deck for roofing assembly, structural elements to withstand 220 mph, bullet resistance materials on walls and windows, redundant systems including generator back-up, and complete rainscreen systems.
3. SPPD Signed a Deal with Ajax for the Building, Design, and Construction of the City's Police Department Headquarters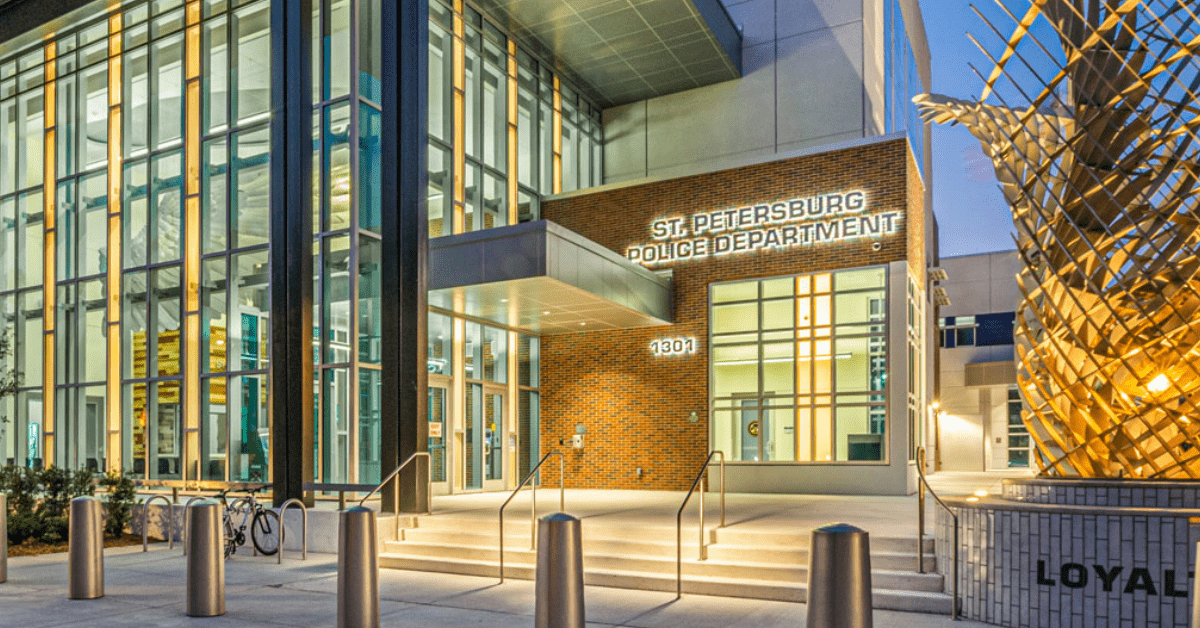 Client: St. Petersburg Police Department
Project value: $79 million
St. Petersburg Police Department assigned Ajax Building Company as the construction manager for its new headquarters on 1301 1st Avenue, St. Petersburg, Florida. The 167,000 sq. ft. campus was built to withstand 195 mph wind and house the following divisions:
Property and Evidence Management
Forensics
Vice and Narcotics Property Unit
Mobile Field Force
Vehicle Evidence Processing
Tactical Apprehension Control
Public Access, Records
Uniform Services Bureau
Investigative Services Bureau
Administrative Services
Communications Center
The City of St. Petersburg Police Department Headquarters included a central energy plant and 1,450 photovoltaic panels on the garage roof to run the systems in the parking area and power one-third of the building. After its completion, the new campus won a Green Building Initiative Green Globes Award with its sustainable building practices.
4. FDACS Finalized a Contract to Expand Animal Industry Facilities in Central Florida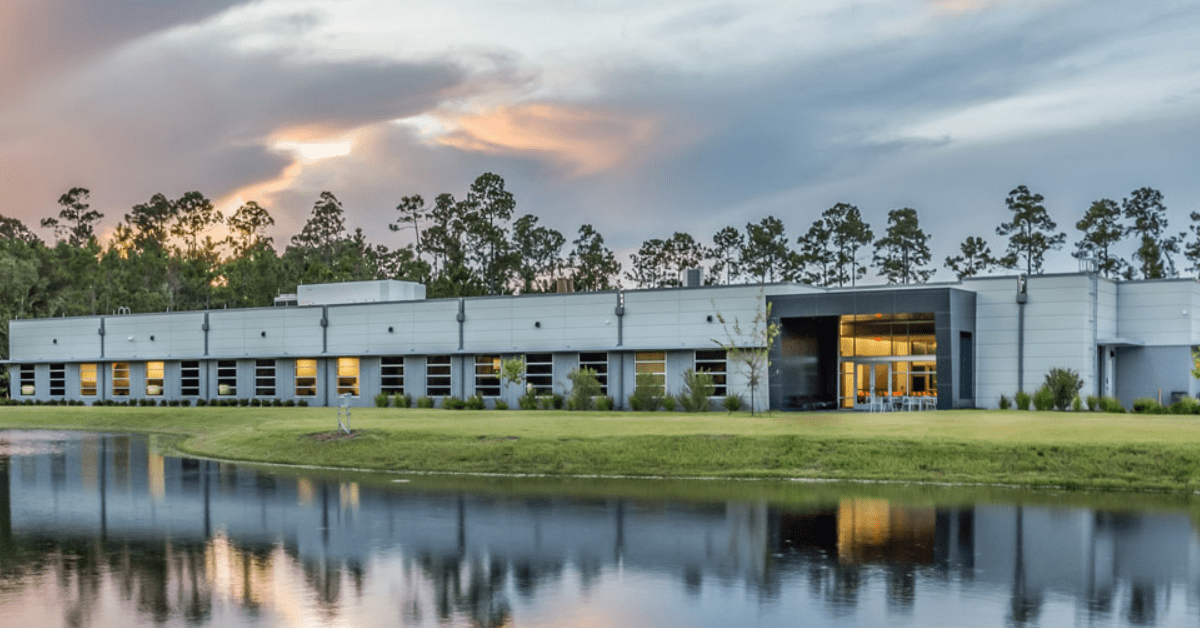 Client: Florida Department of Agriculture & Consumer Services
Project start date: May 2018
The Florida Department of Agriculture & Consumer Services signed a contract with Ajax Building Company and Reynolds, Smith & Hills to expand its animal industry facilities on the land donated by the Bronson family in 1958. Bronson Animal Disease and Diagnostic Laboratory covered a 22,327 sq. ft. area in Kissimmee, Florida.
The new office and laboratory facilities were constructed adjacent to the existing laboratory complex and connected through a covered walkway. It was designed to house $11 million worth of the latest technical instruments for the following studies:
Virology
Bacteriology
Serology
Histology
IHC
Clinical pathology
The Bronson Lab upgraded the state's veterinary medicine and monitored high-risk animal diseases in Florida, including African Swine Fever and the Zika Virus. These efforts made the laboratory the only animal disease diagnostic facility in Florida accredited by the American Association of Veterinary Laboratory Diagnosticians.
5. Leon County and the City of Tallahassee Awarded a Contract for the Design and Construction of Public Safety Complex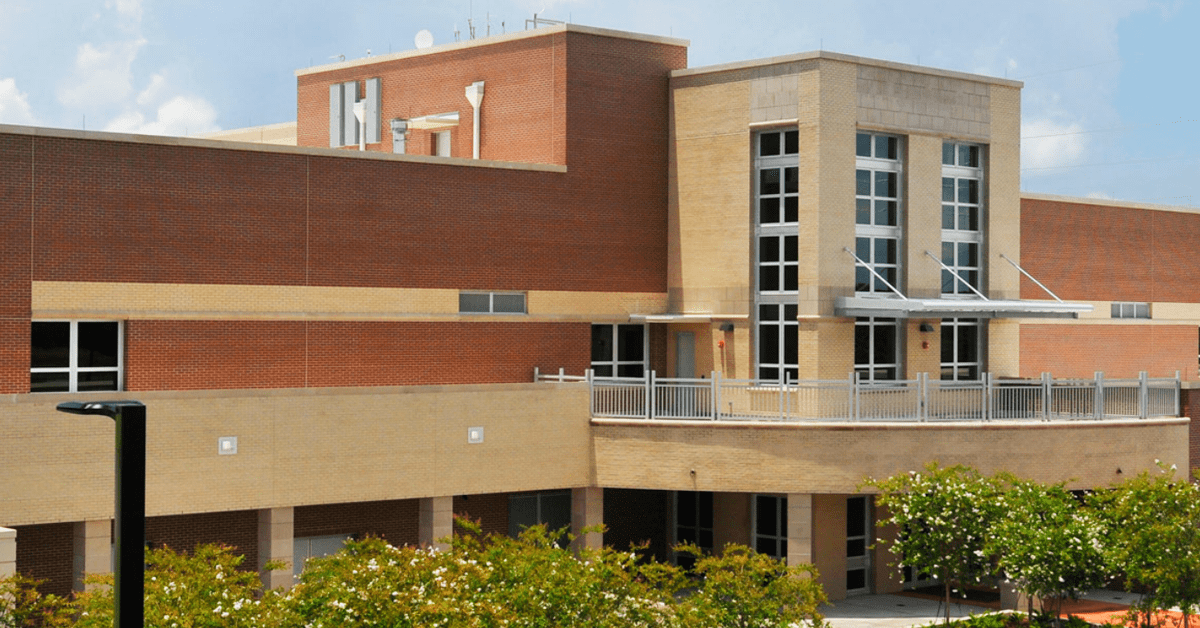 Client: Leon County and the City of Tallahassee
Project value: $30 million
The Ajax Building Company completed the Public Safety Complex for Leon County and the City of Tallahassee. The 94,660 sq. ft. complex was built to house 150 employees during regular business hours, and up to 400 people during emergencies. The clients also planned to house offices of several divisions and departments in the complex, such as:
City of Tallahassee Regional Transportation Management
Leon County Emergency Operations Center
Joint Dispatch Center
Leon County Emergency Medical Services
Tallahassee Fire Department Administration
The main building was designed to withstand an F4 Tornado with over 200 mph winds. At the same time, the "Logistics Building" shelters the Emergency Medical Services fleet against Category 3 hurricane winds.
Leon County and the City of Tallahassee Public Safety Complex received the American Public Works Association and Associated Builders' Building Contractors awards. It also served as a benchmark for mission-critical facilities and functions for public service.
6. Alachua County BOCC and UF IFAS Awarded for the Construction of Agriculture & Equestrian Center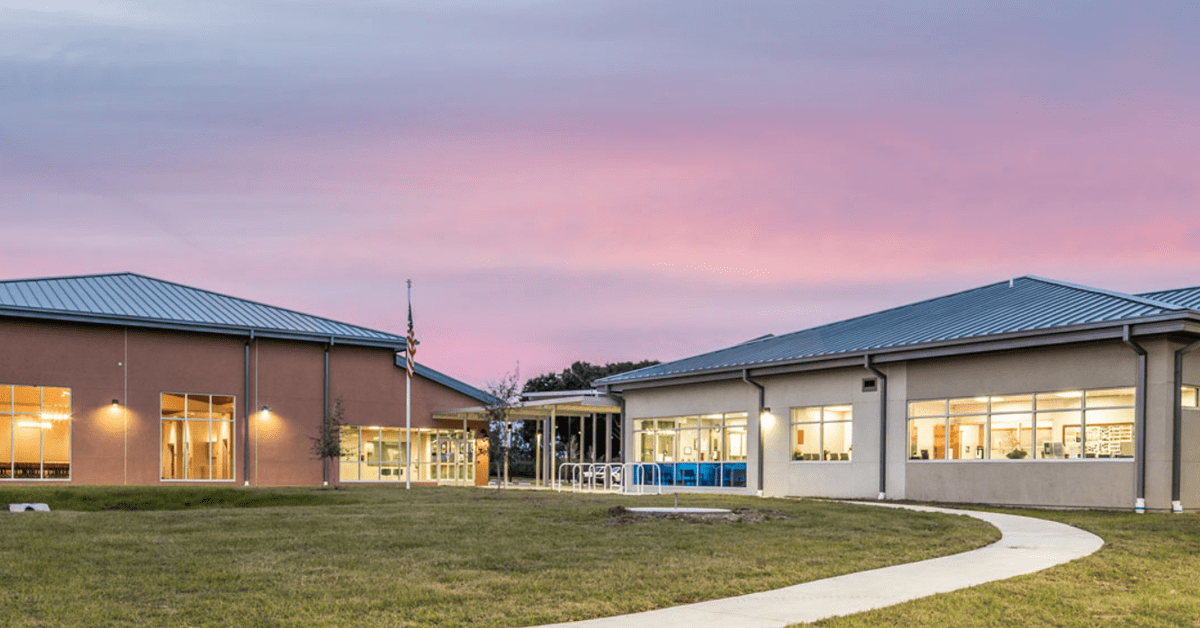 Client: Alachua County Board of County Commissioners and University of Florida Institute of Food and Agricultural Sciences
Project value: $13.5 million
Alachua County Board of County Commissioners and the University of Florida Institute of Food and Agricultural Sciences awarded Ajax Building a contract to construct the county's Agriculture & Equestrian Center. The project aimed to improve residents' quality of life through agricultural, human, and natural resource-based knowledge.
The center covered 25,000 sqft of construction work for new facilities, including an auditorium that can house up to 400 people and be used as three separate meeting rooms. Other facilities and work for the project include
A teaching kitchen
New storm-water ponds
Extensive soil remediation
Landscaping
New pole-barn structures
New underground utilities and relocation
Moreover, the project covered 60,000 sq ft of renovation work in the equestrian and outdoor arenas. Modifications and upgrades outlined in the agreement also included new outdoor lighting systems. PA systems, bleachers, and more.
7. Town of Hudson Finalized the Contract for Pre-Construction Services at James A. Taylor Memorial Fire Station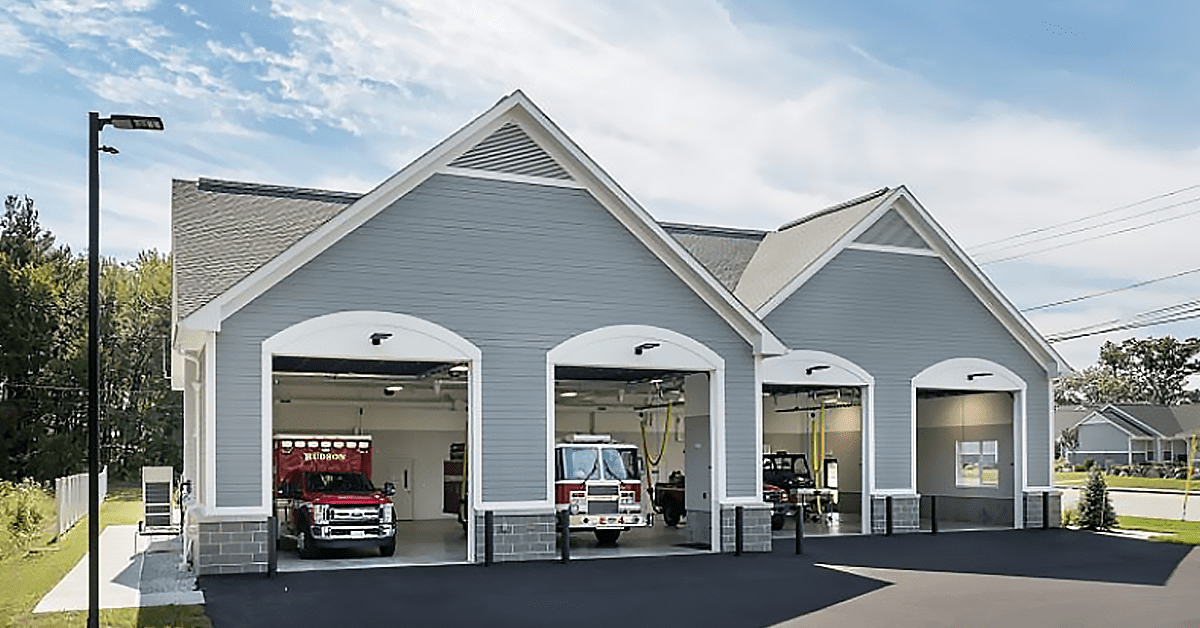 Client: Town of Hudson, New Hampshire
Completion date: July 2018
The town of Hudson, New Hampshire, worked with Structure Tone, a part of STO Building Group, and Harriman Associates to build a 7,800 sq ft facility with designs specific to the needs of the James A. Taylor Memorial Fire Station. The station aimed to fill the gap at the town's end and serve as a model station.
Structure Tone's new facility included building elements, such as:
Reinforced concrete slab to support up to four fire trucks
HVAC systems with special ventilation systems
Mechanical rooms with a large air compressor to keep fire trucks ready
The James A. Taylor Memorial Station was opened in July 2018 and took after the name of the fallen firefighter. The fire station is located at 204 Lowell Road, Hudson, New Hampshire, and is run by full-time staff 24 hours a day, seven days a week.
8. Georgia Department of Public Safety Signed a Deal to Upgrade Its Service Building and Headquarters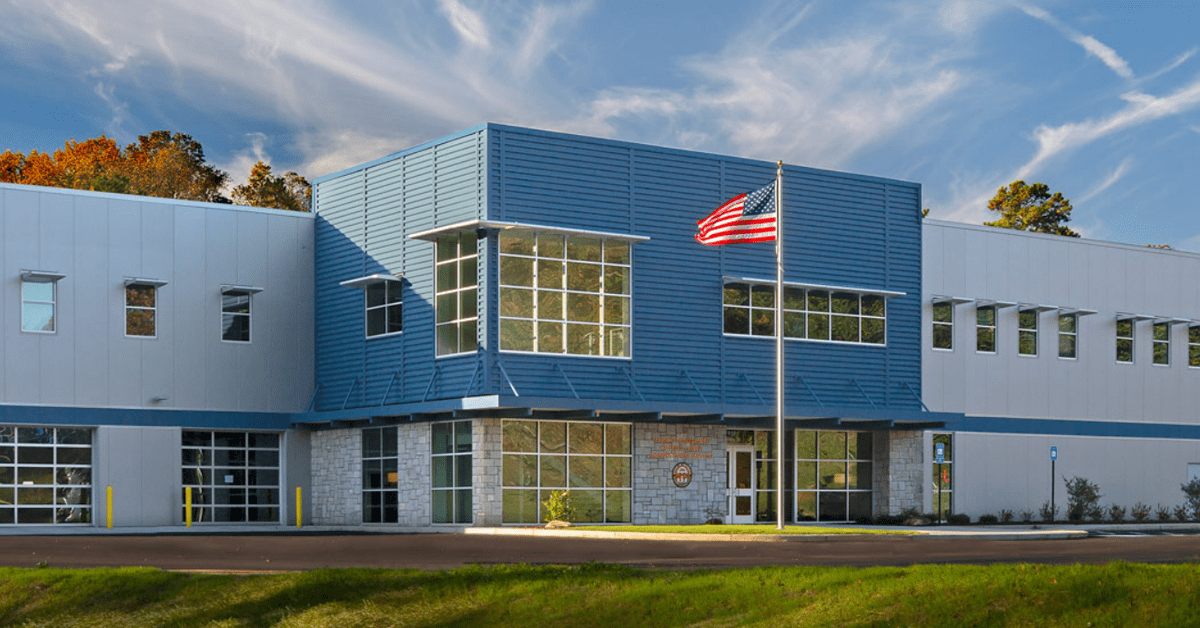 Client: Georgia Department of Public Safety
Project value: $55 million
Georgia Department of Public Safety awarded Ajax Building Company a contract to construct a new service building where new state troopers can train. The two-story structural steel frame building included open-layout workstations, an employee lounge area, machine shops, garages, an ammunition station, and other support areas.
The GDPS Service Building spanned a 33,000 sq ft facility with 42,000 sq ft of pavements around the area. The contract also covered the demolition of the existing 6,000 sq ft metal building adjacent to the new service building, with its remnants used for an additional 7,000 sq ft of paved areas.
Above photos from STO Building Group Official Website
Frequently Asked Questions
What is STO Building Group?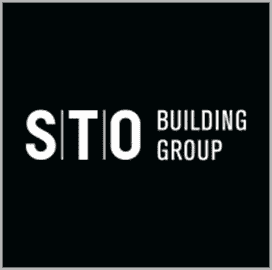 Image from STO Building on LinkedIn
STO Building Group (STOBG) has extensive experience in engineering and construction management. Founded in 1971, the company comprises 248 LEED-accredited construction professionals, helping its clients to imagine, realize, and execute their visions in different industries, such as health communities and data centers.
Bob Mullen leads STOBG as the Chief Executive Officer, while Jim Donaghy serves as the Executive Chairman. Through their leadership, the company has succeeded in its family of 13 companies, employing more than 4,000 staff across 49 offices. The company recorded a $9.5 billion volume in annual construction and $2.5 billion in bonding capacity.
What are the companies under STO Corp.?
STO Building Group comprises different construction and development firms. Each company specializes in various industries, including defense, commercial, industrial healthcare, and more. Here's a list of companies under STOBG.
Structure Tone
Structure Tone Southwest
Pavarini Construction Co.
Pavarini McGovern
LF Driscoll
Govan Brown
Ajax Building Company
BCCI Construction
Layton Construction
Abbott Construction
RC Andersen
What are the awards of STO Building Group?
STO Building Group is an award-winning construction firm, making it a prime choice for many companies. 80% of its business is from repeat customers, showing the trust and confidence of companies in its range of engineering and construction services.
Take a look at STOBG's list of awards in recent years.
Top Workplace for its NYC Office, awarded by Energage
Rank #1 for Interior Contractors in New Jersey, awarded by Engineering News-Record
Rank #2 for the Largest Contractor in Philadelphia for 2022, awarded by Philadelphia Business Journal
Rank #4 in the Top 400 Contractors of 2022, awarded by Engineering News-Record
Rank #7 in the Top 100 Green Building Contractors of 2022, awarded by Engineering News-Record
STO Building Group: "Client First Mentality"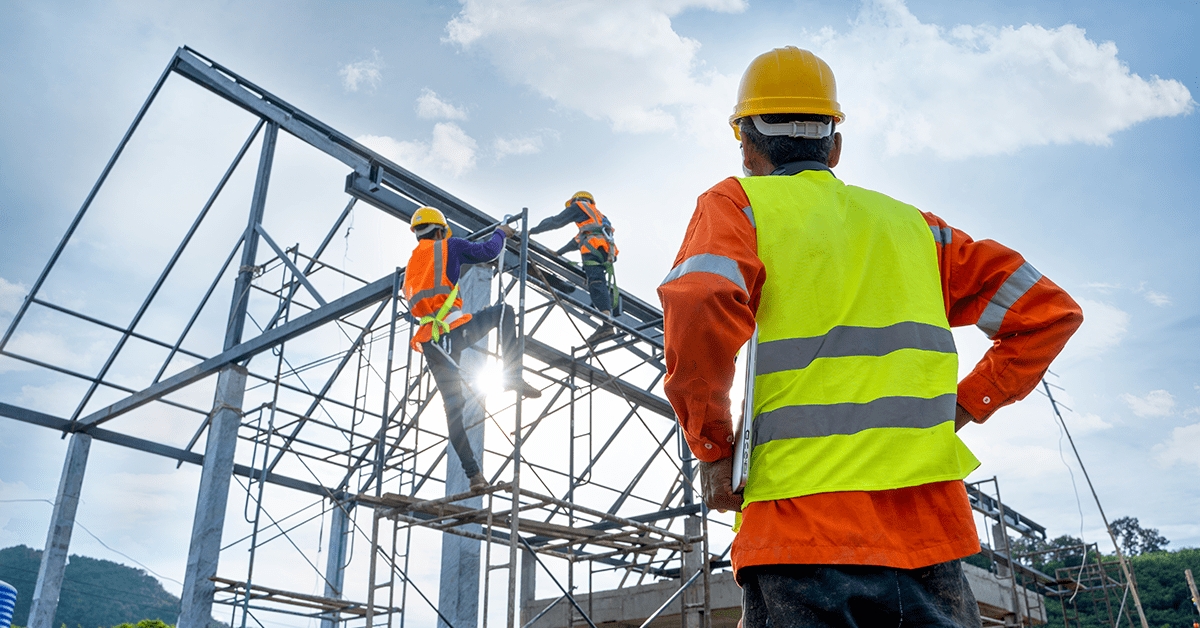 Image by M2020 on Shutterstock.com
STO Corp. government contracts have built critical infrastructures for federal, state, and local governments. With its "client first mentality," the company solves challenges and provides services to meet its client's needs.