Photo of David Appel at LinkedIn
David Appel joins Amazon Web Services (AWS) as the Vice President of National Security. He takes on the role of overseeing the cloud computing arm that mainly supports the workloads of federal agencies involving cloud technology.
Leadership Roles of David Appel
David Appel's executive move to Amazon Web Services was announced in June 2022.
David Appel brings over 28 years of industry experience to his current role. He is a natural leader who brings excellent business acumen to developing new businesses and program execution. His expertise includes business operations, program leadership, business development, and strategic planning.
Before becoming the Vice President of National Security, David Appel was the Vice President for Raytheon's Defense and Civil Solutions (DSC). DSC is part of Raytheon Intelligence & Space, responsible for programs that provide solutions for federal, civil, and international governments and the Department of Defense. He led the department's digital innovation initiatives. Under his leadership, Raytheon Intelligence & Space adapted programmer and analyst-run artificial intelligence, machine learning, automation, and commercial technology into its products.
He also took on the following roles at Raytheon (before its merger with United Technologies):
Vice President of C2 Digital Solutions (July 2019 to April 2010)
Senior Director of Mission Support and Modernization – Mission Systems (January 2017 to June 2019)
Senior Director of Mission Support and Modernization – Global Mission Operations (September 2014 – December 2016)
Senior Director of Mission Support Solutions – Defense and Federal (March 2014 – September 2014)
Senior Director of Mission Support Solutions – Defense (September 2013 to March 2014)
Senior Director of Surveillance, Range, and Infrastructure Solutions (April 2012 to August 2013)
Senior Director of Operations, Training, and Logistics (April 2011 to May 2012)
Director of the U.K. Government and Defence Training (2006 to March 2011)
Staff Executive (November 2004 to 2006)
Program Manager (2000 to November 2004)
Education
David Appel has a Bachelor's degree in Accounting from Pennsylvania State University. He holds a Master's degree in Business Administration from George Washington University. He is also a graduate of Raytheon Technologies' Advanced Program Leadership and Executive Leadership Summit and many other significant programs.
Affiliations
David Appel is an ex officio advisory board member of the Virginia Tech Hume Center for National Security and Technology.
What Is Amazon Web Services?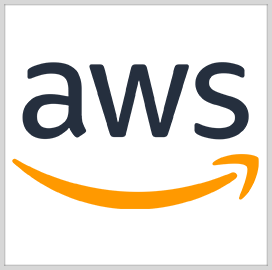 Image from AWS
Amazon Web Services is the largest cloud infrastructure provider, handling dozens of products to enhance cloud computing capabilities. It features more than 200 full services from data centers worldwide. It serves many customers, including large enterprises, major government agencies, and start-ups, to accelerate innovation, create more agile structures, and cut costs.