Merck & Co., Inc is a global healthcare leader company engaged in the discovery, identification, and development of advanced treatment for cancer and various diseases. As one of the largest pharmaceutical companies in the world with more than 130 years of innovation at its core, it has produced the most well-known therapeutic products of today. Here's a look at the Merck & Co., Inc leaders and executives!
Merck & Co,. Inc Leaders and Executives
Here is the executive team of Merch who manages the daily operations and strategic direction of the company.
Robert M. Davis
Chief Executive Officer and President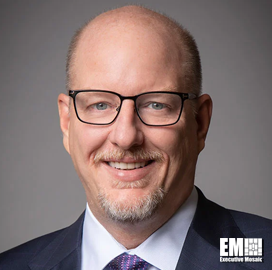 Rob Davis was named Merck's Chief Executive Officer and President in July 2021. He previously served as the president of Merck's operating divisions, Human Health, Animal Health, Manufacturing, and Research Laboratories.
He is a former chief financial officer responsible for real estate operations, corporate strategy, and business development. Mr. Davis possesses healthcare and global experience spanning research and development, regulatory, commercial, regulatory, supply chain, and manufacturing.
Cristal Downing
Executive Vice President and Chief Communications and Public Affairs Officer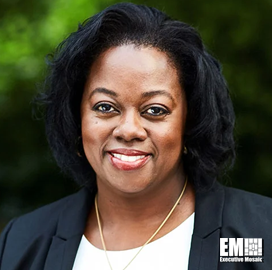 Cristal Downing became the Chief Communications and Public Affairs Officer and Executive Vice President of Merck in July 2021. She is responsible for overseeing the execution and development of the company's public affairs and communication strategies and providing strategic impact to various stakeholders through productive communications. She came from Johnson&Johnson where she served the same role at the company's medical devices segment.
Chirfi Guindo
Chief Marketing Officer of Human Health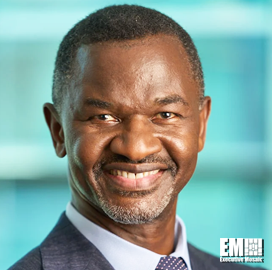 Chirfi Guindo is Merck's Chief Marketing Officer of Human Health. He leads the company's implementation and development of a long-term strategy for its portfolio of Human Health, which includes vaccines, pharmaceuticals, pipeline products, and oncology.
Mr. Guindo possesses the experience and a track record in marketing, strategy, and commercialization across rare diseases, primary care, and specialty care in underdeveloped and developed markets. Previously, he served as Executive Vice President and Head of Biogen's Global Product Strategy and Commercialization.
Michael Klobuchar
Chief Strategy Officer and Executive Vice President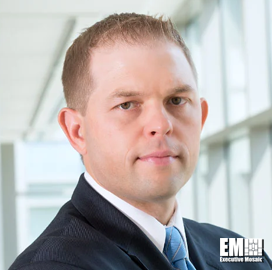 Michael Klobuchar is Merck's Chief Strategy Officer and Executive Vice President. He is responsible for navigating the company's strategy execution and advancement, business development, and information technology. Previously, he served as Merck's Senior Vice President of Financial Planning and Corporate Strategy and the Global Health Innovation Fund President. He joined the company in 1998 as a process development engineer.
Caroline Litchfield
Chief Financial Officer and Executive Vice President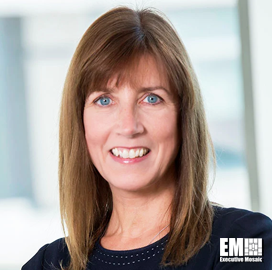 Caroline Litchfield is the Executive Vice President and Chief Financial Officer of MSD, a merger that united Merck's scientific research and chemical manufacturing power with Sharp & Dohme's sales and marketing competence. She is responsible for leading Merck's finance, real estate, and procurement operations. Previously, she served as the Senior Vice President and Treasurer. She joined Merck in 1990 through its finance functions and has filled various roles spanning all aspects of finance.
Steven Mizell
Chief Human Resources Officer​ and Executive Vice President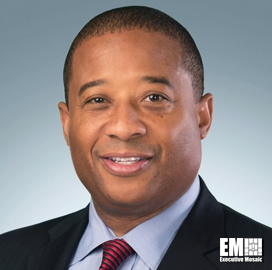 Steve Mizell is Mercks' Chief Human Resources Officer and Executive Vice President. His aim is centered on supporting over 68,000 employees' welfare and providing guidance to create a supportive culture for employees to feel comfortable at work. He is an advocate of workplace diversity and inclusion and inspires fellow leaders to lead. Previously, he served the same role at Monsanto, an agrochemical and agricultural biotechnology firm.
Jennifer Zachary
General Counsel and Executive Vice President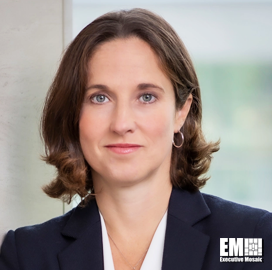 Jennifer Zachary became Merck's Executive Vice President and General Counsel in April 2018. She is responsible for Merck's global aviation, legal, security, environmental, health, and safety organizations. Ms. Zachary is the company's chief legal advisor and implements strategies for the global legal team. Her areas of expertise include healthcare, food, drug, cosmetics, and regulatory law, with extensive experience in the biopharmaceutical industry.
Merck & Co., Inc Board of Directors
Here's a list of Merck & Co,. Board of Directors.
Kenneth C. Frazier
Douglas M. Baker, Jr.
Mary Ellen Coe
Pamela J. Craig
Robert M. Davis
Thomas H. Glocer
Risa J. Lavizzo-Mourey, M.D.
Stephen L. Mayo, Ph.D.
Paul B. Rothman, M.D.
Patricia F. Russo
Christine E. Seidman, M.D.
Inge G. Thulin
Kathy J. Warden
Peter C. Wendell
About Merck & Co., Inc
Merck is responsible for some of the most outstanding scientific achievements of the last century. It was the first to synthesize cortisone, an anti-inflammatory now used to treat arthritis, and supported the production of Streptomycin, the first cure for Mycobacterium tuberculosis.
Who is the Founder of Merck & Co., Inc?
Merck's origin traces back to 1668, with over 13 generations of the family contributing to it through the years. It was first founded by Friedrich Jacob Merck, a German pharmacist. It is the oldest operating pharmaceutical and chemical company.
George Merck in New Jersey founded Merck & Co. The company is a United States subsidiary of Merck in Germany. It was established as an American affiliate distributing fine chemicals throughout New York City and its borders.
Where is Merck & Co., Inc's Headquarters?
Merck's headquarters is in Kenilworth, New Jersey, with corporate offices in more than 76 countries. Meanwhile, its global headquarters, where it was initially founded, is in Darmstadt, Germany.
What Industry Does Merck & Co., Inc Serve?
Merck serves the pharmaceutical industry with products, including vaccines, antibiotics, contraceptives, biological therapies, prescription medicines, and animal health products.
Oncology: Merck's team of scientists and researchers is conducting cancer research to uncover more effective anticancer therapies, including blood cancer, prostate cancer, head and neck cancer, and melanoma.
Vaccines: In the United States, Merck produces vaccines for 11 out of the 17 diseases on the Centers for Disease Control and Prevention's recommended immunization schedules. In 2019, Merck distributed over 190 million doses in the world.
Infectious Diseases: Merck has over 35 years decades of research about infectious diseases, e.g. HIV and Ebola, that lead to scientific advances.
COVID-19: Merck collaborated with Ridgeback Biotherapeutics to further its research and development effort for oral antiviral COVID-19 medicine.
Cardio-Metabolic Disorders: Merck is working to find solutions for the most common chronic diseases, such as type 2 diabetes and cardiovascular diseases.
Discovery and Development: Merck aspires to be a top research-intensive biopharma company through candidate discovery, preclinic development, clinical development, and real-world data, and ethical treatment of animals.
Leveraging the Power of Science to Improve Lives
Merck is committed to improving the quality of life by developing and delivering innovative medicines, vaccines, and technologies that tackle some of the world's most stubborn challenges. Merck has been named a Fortune 500 company in 2022 with awards for innovation, including CPhI Awards, R&D Magazine 100 awards, and the 2019 Innovation SABRE Award.