Fluor Corporation is one of the biggest publicly traded engineering, construction, and procurement companies in the world. With 38 offices throughout the United States, it serves various industries, including mining, metals, energy, infrastructure, life sciences, technology, and the government. The Fluor Corporation leaders and executives guide the company's direction and future. Learn more here about this influential team and what they do!
List of Fluor Corporation Leaders and Executives
With over a century of experience, Fluor Corporation has a long history of leadership and innovation, becoming one of the most recognized corporate brands in America. The executive team of Fluor corporation brings experience and client commitment, making it a trusted partner for large corporations and government agencies internationally.
David Constable, Chairman and CEO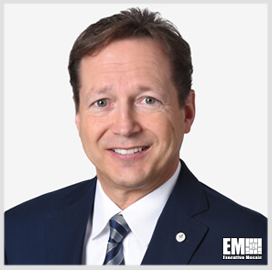 David Constable was named the chief executive officer of Fluor Corporation in January 2021, and Chairman of the Board in May 2022. This executive move allowed him to leverage his extensive experience in the particulars of the company businesses, having been employed for almost 30 years.  Prior to these roles, Constable was the Group President of Global Operations and Group President of the Power business unit.
Alan Bennett, Board of Directors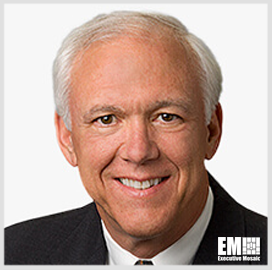 Alan Bennett holds board of director roles in three different companies: Fluor Corporation, TJX Companies, and Halliburton. He's a certified public accountant and a previous chief financial officer, internal audit head, and corporate controller at Aetna, Inc.
Rosemary T. Berkery, Board of Directors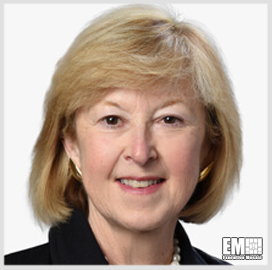 In June 2010, Fluor Corporation welcomed Rosemary Berkery as a member of the board of directors. She has a remarkable experience as a senior executive in legal and financial services. She brings expertise in investment strategies, finance, compliance, governance, and handling of complex global organizations. Ms. Berkery's an excellent addition to Fluor's board to help the company's decision-making and discussions.
List of other Board of Directors
Thomas C. Leppert
H. Paulett Eberhart
James T. Hackett
Teri P. McClure
Armando J. Olivera
Matthew K. Rose
Joseph L. Brennan, Executive Vice President (EVP) and Chief Financial Officer (CFO)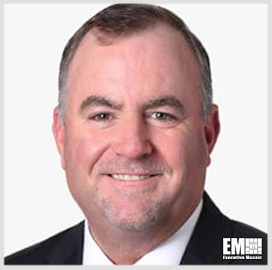 Joseph Brennan has been the Chief Financial Officer and Executive Vice President of Fluor Corporation since 2020. His responsibilities as a chief financial officer include overseeing the company's audit, investor, and financial relations, as well as the office and real estate services. He joined Fluor Corporation in 1991 and has been exposed to handling financial management positions with increasing responsibility in Europe and Latin, North, and South America. His previous roles include operations controller, senior vice president, and general manager of operations in Southern California.
Jim Breuer, Group President of Energy Solutions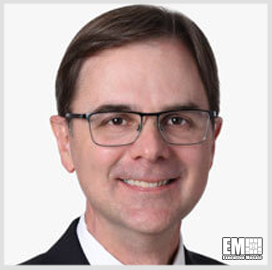 Jim Breuer is Fluor Corporation's Group President of Energy Solutions. His responsibilities include overseeing the business development and international operation in the energy market, focusing on energy transition, including refining, liquefied natural gas, and fuels. Previously, he was the head of Fluor's Energy & Chemicals business group, General Manager, and Vice President of Metals and Mining businesses in South America. He started his career in Fluor's mining projects, followed by roles in project management, engineering, and operations in various industries and locations.
Al Collins, Group President of Corporate Development and Sustainability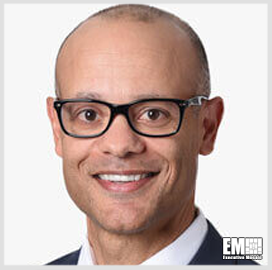 Al Collins is the Group President of Corporate Development and Sustainability for Fluor Corporation, one of the newly consolidated functional organizations of the company. Mr. Al brings over 20 years of experience in corporate planning, business development, procurement, engineering, and more. As the former senior vice president of operations, he was responsible for overseeing international operations within the Energy & Chemicals business.
He had assignments in Fluor's operations in other locations, namely the Middle East, Europe, and Africa, with extensive experience in project sites in China, England, Iraq, the Netherlands, and others.
Thomas D'Agostino, Group President of Mission Solutions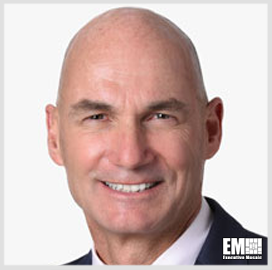 Thomas D'Augustino is Fluor Corporation's Group President of Mission Solutions since 2017. He is responsible for overseeing the delivery and sales of value-added services to many government clients, including the following:
National Nuclear Security Administration
Canadian Nuclear Laboratories
Department of Homeland Security
Department of Defense
Department of Energy
Mr. Tom brings over three decades of experience in management, leadership, and government operations. He began as the senior vice president of Fluor government's Business in Strategy and Development from 2013 to 2017. He swiftly earned a new position as the Senior Vice President of Business Development to take charge of the company's presence in the government sector.
Stacy Dillow, Executive Vice President and Chief Human Resources Officer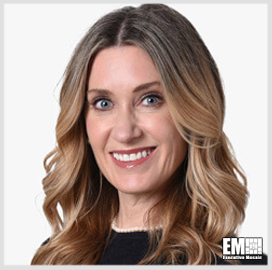 Stacy Dillow is Fluor Corporation's chief human resources officer and executive vice president, where she is responsible for leading the company's global HR organization with over 41,000 employees, and attracting diverse talent. Ms. Dillow brings more than 20 years of experience in global senior leadership across different industries, including chemical, gas, pharmaceutical, infrastructure, and oil. She also has a construction, operations, and capital project management background.
Before this role, she worked at Unilever as the Head of Supply Chain. Before joining Unilever, she served 22 years at Fluor Corporation, where she obtained several leadership roles such as executive project director and transformation sr director.
John R. Reynolds, Executive Vice President, Chief Legal Officer, and Secretary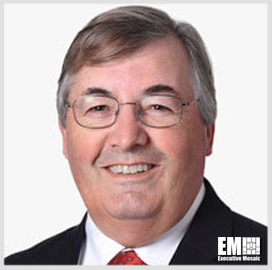 John Reynolds joined Fluor Corporation in 1985. He is the company's chief legal officer, secretary, and executive vice president. From 2005 to 2017, he was the managing general counsel. From 2017 to 2019, he was the senior managing general counsel and vice president of the law group looking after Fluor Corporation's segments, namely, Infrastructure, Mining, Global Service, Chemicals, Fabrication, and Procurement.
Mr. Reynolds has been a remarkable counsel for various engineering and construction claims and contract issues. He boasts extensive experience in negotiation leveraging his commercial mindset and practicality. He also handled the managing and enterprise risk management law group of the company's operations center in South Carolina,
Robert C. Taylor, Senior Vice President and Chief Information Officer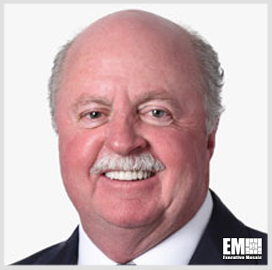 Robert Taylor is Fluor Corporation's chief information officer and senior vice president, where he is responsible for the following:
Information technology operations (IT help desk delivery and network data center services)
Business integration services (dedicated interface from the information technology management to senior members of Fluor's procurement, engineering, maintenance, and construction services.
Technical assistance (server and application virtualization, unified communications, and vast area network)
Cybersecurity
Data Analytics
Project execution systems
Digital transformation
Mr. Taylor first joined Fluor Corporation in its mining business in his homeland, Australia, where he managed the implementation of computer-aided design. He is equipped with more than 20 years of experience in automation and computing.
Who Is the Founder of Fluor Corporation?
In 1912, John Simon Fluor founded Fluor Corporation in Santa Ana, California. He managed the company until his passing in 1944 at the age of 77. He was previously a carpenter who earned engineering experience in the Swiss Army, where he got his ambition and craftmanship to build structures that could last a lifetime.
Where Is the Fluor Corporation Headquarters?
The Fluor corporate head office was located in Irvine, California before it relocated in 2006 to Irving, a Texas city just northwest of Dallas.
Seasoned Leaders of the Industrial Giant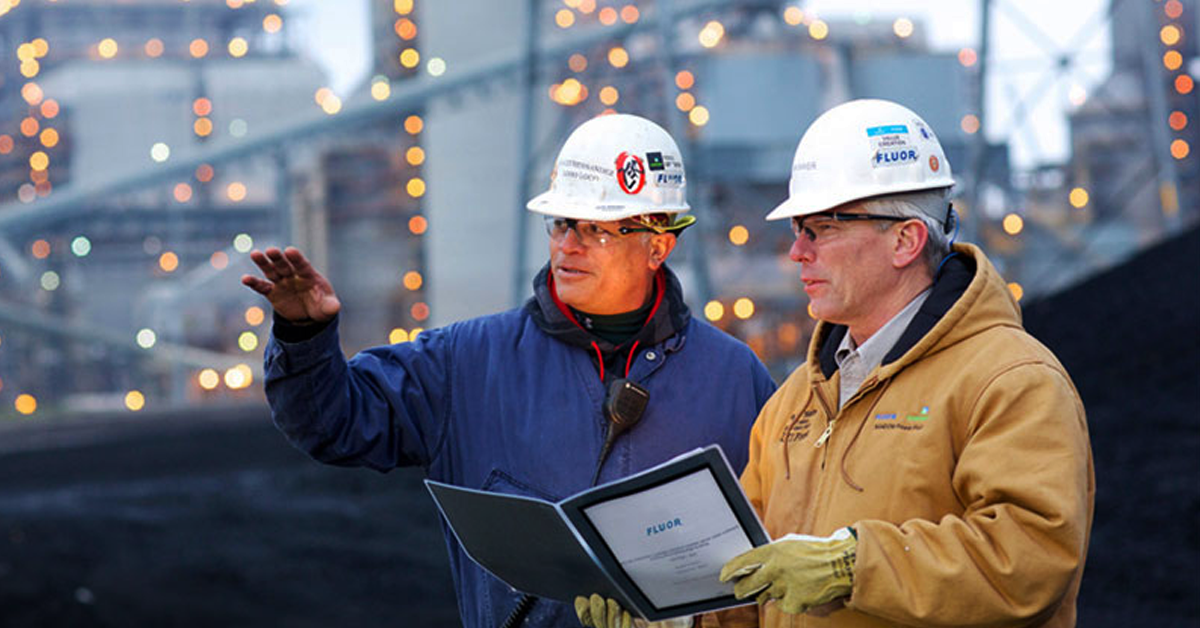 Fluor Corporation is a leading engineering construction company with existence for over a century. Through the years it has been providing services to its customers since the early 1900s and has expanded, diversified, and became one of the largest companies in the United States. The Fluor Corporation leaders and executives help maintain this standing. The company's success depends on their abilities to attract and retain customers worldwide through a strong reputation for developing projects through its purpose and core values.