GlaxoSmithKline PLC is a pharmaceutical giant that operates on a global scale. The company has already released research and medications that saved millions of lives. Explore the global leaders of GlaxoSmithKline PLC who are accountable for the company's vision, strategy, and culture here.
About GlaxoSmithKline PLC
GlaxoSmithKline PLC develops and manufactures innovative vaccines and specialty medications for disease diagnosis, management, and treatment. Research and development (R&D) at GlaxoSmithKline concentrates on immunology, human genetics, and cutting-edge technology.
Glaxosmithkline PLC Founder
SmithKline Beckman Corp and Beecham Group plc merged in 1989, forming what is called SmithKline Beecham plc.
In the middle of the 1980s, Wellcome Trust publicly sold shares in the Wellcome Foundation LTs, creating Wellcome plc. The Trust formed Glaxo Wellcome plc as the biggest pharmaceutical corporation.
Around January 2000, Glaxo Wellcome plc announces its merger with SmithKline Beecham plc forming what is now GlaxoSmithKline plc.
Who owns GlaxoSmithKline PLC?
Pfizer holds a 32% stake in the joint venture, while GSK will save the remaining 68%, per the deal's conditions. By working together, the two companies will dominate the largest OTC markets in the world, the United States and China, respectively.
GlaxoSmithKline PLC Headquarters
GlaxoSmithKline's headquarters are in Brentford, U.K. The pharmaceutical firm will relocate its commercial division to Weybridge by 2022. Still, its R&D and Vaccines Business will continue in the current Brentford location until 2023.
Executives of GlaxoSmithKline PLC
The GlaxoSmithKline Executives oversee daily operations with help from GSK's leadership team (GLT). There are a variety of responsibilities inside the group, and everyone has to handle their specific role.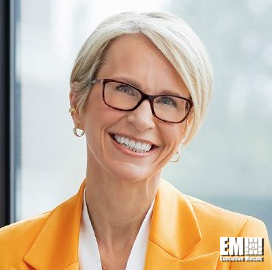 Dame Emma Walmsley, Chief Executive Officer
Since April 2017, Emma has served as Chief Executive Officer and Board Director of GSK. She was known for being the Dame Commander of the British Empire due to her excellent service in the commercial and pharmaceutical sectors. Fortune magazine also named Emma Walmsley the Most Powerful International Women for 2020.
Before joining GSK in 2010, Emma spent 17 years at L'Oreal in marketing and management roles in Paris, London, New York, and Shanghai. In 2019, Emma became a member of the Microsoft board of directors as an independent member. She is also a former board of Diageo PLC as a Non-Executive director.
Besides her contributions to the pharmaceutical industry, Emma is a member of the Executive Committee of The Business Council in the United States and a business adviser to the Prime Minister of the United Kingdom.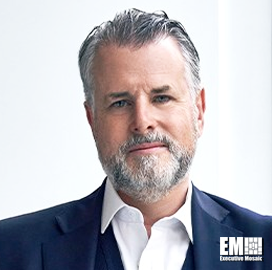 Iain Mackay, Chief Financial Officer
Iain Mackay joined GSK in January 2019. He was appointed to the board, and around the same year in April, he was named the company's Chief Financial Officer. Iain oversees international financial operations and other crucial areas of the business on a global scale, including investor relations and technology. He is a certified public accountant with international experience.
Iain spent eight years as the Group Finance Director for HSBC Holdings plc before joining GSK. He also worked for General Electric, Schlumberger Dowell, and Price Waterhouse. Aberdeen University in Scotland awarded Iain an Honorary Doctorate and a Master of Arts in Business Studies and Accounting.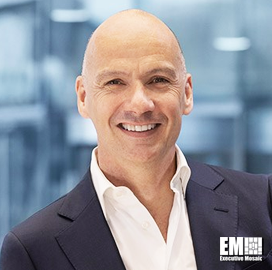 Roger Connor, President, Vaccines and Global Health
Roger started his role as the President of GlaxoSmithKline Vaccines in 2018. In 2021, he was in charge of the international procurement organization for GSK and led the Vaccines division.
Roger has an extensive background in the pharmaceutical sector. Since 2013, he has served on the GSK Leadership Team overseeing GSK's global pharmaceutical and consumer healthcare production organization. Roger handled various financial, corporate strategy, and manufacturing positions in over 75 locations in more than 30 countries comprising of more than 33,000 workers.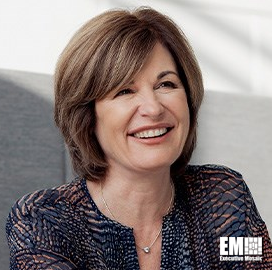 Diana Conrad, Chief People Officer
Diana is GSK's current Chief People Officer. She has held multiple positions in the company ever since she first joined in 2000  Initially heading GSK's human resources department for their Canada Sales and Marketing organization, she moved to Sales and Director roles between 2002 and 2005. From 2006 up to 2019, she was appointed executive roles of increasing responsibilities in the HR departments.
She worked in human resources at GE Capital, Gennum Corporation, and Zenon Environmental Laboratories before joining GSK. In addition, she oversaw the global HR integration efforts for the GSK and Novartis Consumer businesses' joint venture with great success.
The EMpower 50 Advocates Role Models 2022 named Diana Conrad as position nine on the list for her efforts to open up equal opportunities for diverse employees.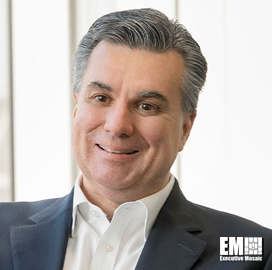 James Ford, SVP and Group General Counsel, Legal and Compliance
James Ford oversees GSK's Legal and Compliance team. He is responsible for a wide range of tasks, including the following:
Protection of intellectual property
Management of litigation
Facilitation of business development transactions
Assistance with business compliance, investigations, corporate security, and risk management
Since joining in August 1995, he has held numerous positions including General Counsel for Consumer Healthcare and Global Pharmaceuticals, Vice President for Corporate Legal, and Acting Head of Governance, Ethics, and Compliance.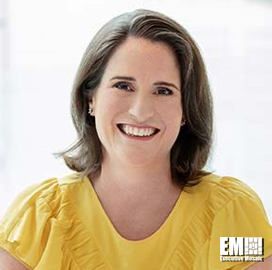 Sally Jackson, SVP, Global Communications and CEO Office
Sally joined GSK's Leadership Team (GLT) in March 2019 as Senior Vice President, Global Communications and CEO Office. She created GSK's Ahead Together mission, strategy, and business culture.
She formerly served as Senior Vice President in the Office of the CEO and CFO, where she oversaw the integration of GSK's three-part 2014/2015 deal with Novartis and helped to implement the strategy. Before her current role, she managed investor relations.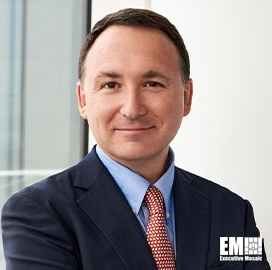 Luke Miels, Chief Commercial Officer
Luke Miels began working with GSK in 2017. As Chief Commercial Officer, he oversees the company's commercialization activities.
Before his current position, he served as Executive Vice President of Global Product and Portfolio Strategy, Global Medical Affairs, and Corporate Affairs for AstraZeneca. He got his start in the industry in Australia and has since held general management positions in both Thailand and New Zealand.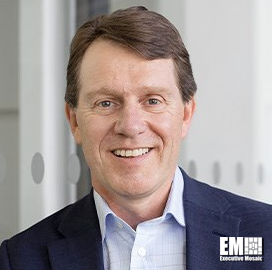 David Redfern, President of Corporate Development
David Redfern started working in GSK in 1994 and is now in charge of the company's growth and strategy. He first held the position of finance director for GSK's European businesses from 1999 to 2002.
After serving as Senior Vice President for Central and Eastern Europe, he was promoted to Senior Vice President for Northern Europe, overseeing the pharmaceutical operations of GSK in that area.
He has served as Chairman of the Board of ViiV Healthcare Ltd. since April 2011 and as a non-executive director of Aspen Pharmacare Holdings Ltd. since February 2015.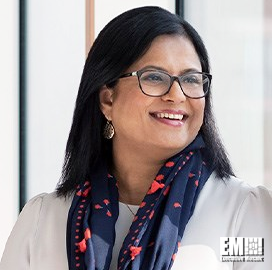 Shobie Ramakrishnan, Chief Digital and Technology Officer
GSK welcomed Shobie in 2018. She was appointed as Chief Digital and Technology Officer around 2021.
Shobie has extensive experience in biotech and high-tech companies, most recently serving as the head of Digital and Technology for GSK's Global Commercial organization. She helped the company establish a more agile commercial operating model and transform the company's capabilities in digital, data, and analytics.
The companies where Shobie worked as a top technology leader before joining GSK are AstraZeneca, Salesforce, Genentech, and Roche.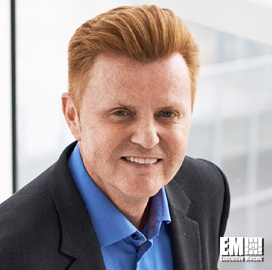 Regis Simard, President, Global Supply Chain
On September 1, 2018, Regis Simard was appointed President of Global Supply Chain. Hemanages a workforce of 18,000 people and is in charge of producing and distributing GSK's pharmaceutical products. Part of his role involves overseeing the entire company's quality and Environment, Health, Safety, and Sustainability.
Regis started his GSK career in 2005 as Site Director for Notre Dame de Bonneville, bringing his expertise in all facets of supply chain leadership on a global scale. As Senior Vice President, Simard headed the significant performance improvements in safety, quality, and supply across GSK's worldwide and regional manufacturing and supply operations.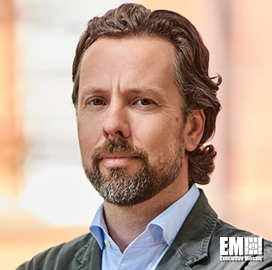 Phil Thomson, President, Global Affairs
Phil Thomson is the president of GSK's Global Affairs and also joins as a member of the company's leadership team. He is in charge of the strategic approach and external policy in Reputation, Corporate Responsibility, Global Health, and Government affairs.
Phil began his career in business at GSK as an intern around 1996. In addition to his role as Chairman of The Whitehall & Industry Group, Phil serves on the Board of Directors of the China-Britain Business Council.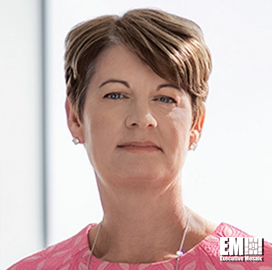 Deborah Waterhouse, CEO, ViiV Healthcare
Deborah Waterhouse joined the GSK Leadership Team in 2020. She most recently served as the company's Senior Vice President of Primary Care in the United States.
In 2017, Deborah Waterhouse became the chief executive officer of ViiV Healthcare. GSK, Pfizer Inc., and Shionogi Limited are stockholders in ViiV Healthcare. She also leads the HIV business in the UK and the HIV Centre of Excellence for Pharma Europe.
She has a solid performance record in both specialty and primary care. She offers a lot of knowledge to GSK from her time spent living and working in Europe, Asia Pacific, and the United States.
Tony Wood, Chief Scientific Officer
Tony Wood was appointed Chief Scientific Officer taking complete responsibility for all of GSK's research and development efforts.
Tony has more than 30 years of expertise working across multiple fields of R&D to bring cutting-edge medications to patients. He is a widely regarded scientist and one of the world's foremost medicinal chemists.
Tony Wood's most notable contributions to the pharmaceutical industry include the following:
He handled international medication discovery and development for large pharmaceutical companies in immunology, cancer, and infectious illnesses.
He developed GSK's functional genomics and AI/ML departments and forged partnerships with Adrestia, Oxford University, and Jennifer Doudna's lab.
He developed an HIV antiviral drug and was acknowledged by the European Federation of Medicinal Chemistry, the American Chemical Society, and the Prix Galien USA.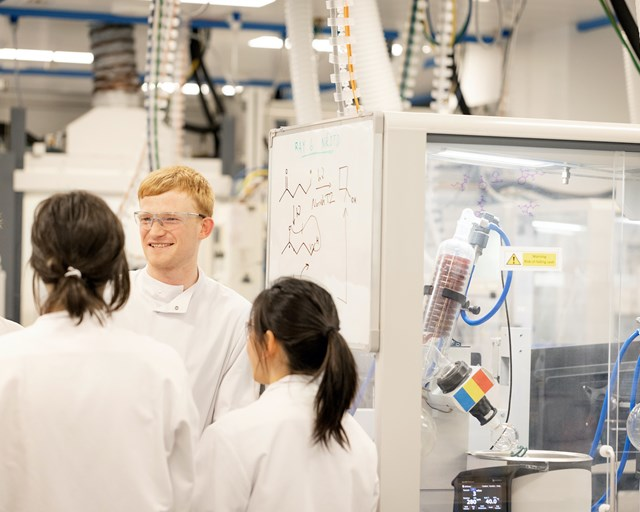 GlaxoSmithKline PLC Leadership Team Success
GlaxoSmithKline PLC leaders and executives have shown their dedication by being a leading pharmaceutical company and research and development firm. GSK was named one of the 100 Best Companies for Women in India for 2021. The company has improved people's well-being and longevity over the years.