Humana Inc. is one of the country's largest and most prestigious health insurance providers. With a mission to assist consumers in achieving maximum health and well-being, the business is continually seeking new and improved ways to provide health care to individuals who need it. Meet the Humana Inc. leaders and executives who have made a significant impact in the industry of health care.
Humana Inc. Executive Team
Humana's board of directors and leaders are committed to delivering optimal wellness to its customers. And it continues to do so by focusing on innovation and customer needs. Humana aims to make health care accessible to the many communities it serves.
Meet the Humana Inc. leaders, founders, and executives behind its success: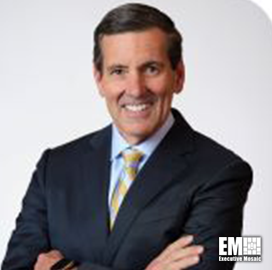 Bruce Broussard
President and Chief Executive Officer
Since 2013, Bruce Broussard has served as President and Chief Executive Officer (CEO) of Humana Inc. Under his direction, the organization has established an integrated care delivery system with a comprehensive focus on increasing member satisfaction, reducing costs, and simplifying and personalizing their experience.
Broussard has more than 30 years of expertise in his profession. He worked in financial services for a variety of health care organizations, including Sun Healthcare Group, Regency Health Services, and U.S. Oncology. During this time, he gained sufficient knowledge of the dynamics of health care, including various clinical subspecialties.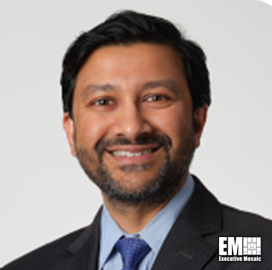 Dr. Vishal Agrawal
Chief Strategy and Corporate Development Officer
Dr. Vishal Agrawal began his employment with Humana in 2018. As Chief Strategy and Corporate Development Officer, Dr. Agrawal is responsible for Humana's overall business strategy, including merger and acquisition, and joint venture initiatives.
Dr. Agrawal served as the managing director of McKinsey & Company's Private Equity & Principal Investors Practice and North American Healthcare Systems & Services Practice for a maximum of 12 years. He also served as President of Harris Healthcare Solutions, where he founded a global health care IT company that developed new solutions to enhance physician experience, interoperability, and business intelligence.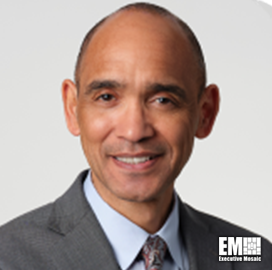 Andrew C. Agwunobi
Segment President of Home Solutions
In February 2022, Humana Inc. board of directors appointed Andrew Agwunobi as Segment President of Home Solutions. He oversees the company's care management, evaluation, and in-home nursing operations. He is a member of the Management Team who reports directly to Humana Inc. CEO and president Bruce Broussard. Before joining Humana, he held various executive positions, including Chief Executive Officer (CEO) of the UConn Health System and President and CEO of Atlanta's Grady Health System.
Agwunobi, a former pediatrician, is a fantastic addition to the team due to his expertise in managing home health care businesses and vast operations for for-profit and non-profit organizations.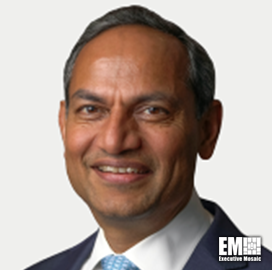 Sam Deshpande
Chief Information Officer
Sam Deshpande handles all technology infrastructure and systems. By developing a strategic plan for technology growth, he assists Humana in providing members with personalized, unique experiences and guiding them toward optimal health.
Before working under Humana, Sam departed as Senior Vice President and Business Chief Risk Officer for Capital One's U.S. and foreign card businesses.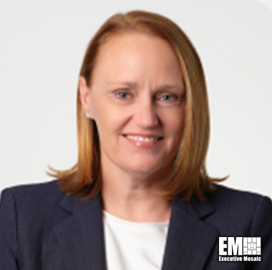 Susan M. Diamond
Chief Financial Officer
Susan M. Diamond was appointed Chief Financial Officer (CFO) of Humana after serving as temporary Chief Financial Officer and Segment President of Home Solutions. She is in charge of the financial operations of the company, including accounting, finance, internal audit, investor relations, risk management, and taxes. Since joining Humana in 2006, Susan has held a number of leadership positions, including Senior Vice President of Humana's Medicare sector and Enterprise Vice President of Finance.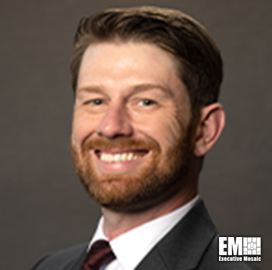 John-Paul W. Felter
Chief Accounting Officer, Senior Vice President, and Controller
The Board of Directors nominated John-Paul W. Felter, a certified public accountant, as Humana's Controller, Vice President, and Chief Accounting Officer on August 1, 2022. He is the principal accounting officer and is responsible for maintaining and creating internal accounting controls, corporate financial reporting, and other accounting functions. Before assuming this position, he was Executive Vice President of Finance.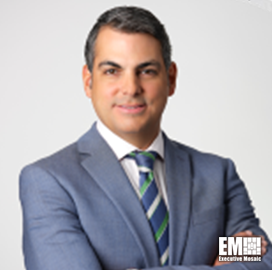 Joseph Ventura
Chief Legal Officer
In 2019, Joseph C. Ventura was appointed Humana's Chief Legal Officer. He is responsible for coordinating with other teams to enhance Humana's performance and managing the company's risk and compliance issues. Ventura joined Humana's Legal Department in 2019. In 2017, he took higher leadership positions, including corporate secretary, associate general counsel, and executive vice president, until he was appointed to his current post.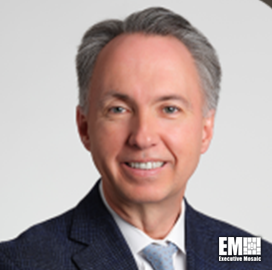 William Fleming
PharmD, Segment President, Pharmacy Solutions & Chief Corporate Affairs Officer
Dr. William Fleming is the current President, Pharmacy Solutions Segment, and Chief Corporate Affairs Officer for Humana Inc. He is responsible for establishing and enhancing the company's partnerships with the government to advance public health initiatives. William, as a member of the Management Team, reports to the President and CEO.
William has been a pioneer in the Humana pharmacy business for more than 20 years. In addition, he has campaigned for clinical integration to promote the company's comprehensive cost-of-care approach.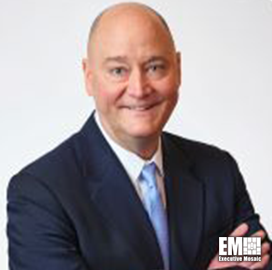 Tim Huval
Chief Administrative Officer
Tim Huval oversees the Human Resources, Corporate Marketing, Workplace Solutions, Inclusion & Diversity, Safety, and Security departments. He is part of the board of directors that determines the company's strategic direction and reports to the CEO.
Tim was a senior executive at Gateway Inc. in business operations and HR prior to his present position. In addition, he spent 11 years with Bank of America in various executive functions, such as HR executive for Global Wealth & Investment Management and CIO for Global Treasury Services and Technology & Global Operations. He headed numerous big operations groups, including Global Card Services, where he was responsible for card operations and customer service for 40 million customers.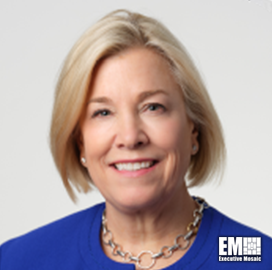 Sue D. Schick
Segment President for Group & Military Business
Sue D. Schick is responsible for the expansion and profitability of the Employer Group product line, which consists of medical, specialized, and wellness services. She is also in charge of Humana's Military Business, the largest Medical Services contractor supporting the Defense Health Agency's TriCare program for active-duty, retirees, and eligible family members.
Sue had served as the company's SVP, Employer Group, since February 2020. She collaborated closely with the segment's leadership team to handle the market and employer-group sales.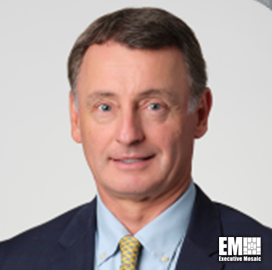 Alan Wheatley
Segment President for Retail
Alan Wheatley is in charge of all Humana Retail operations, which include Medicare Advantage for Individuals, Medicare Supplements, Medicare for Groups, Medicaid for Individuals, and Long-Term Support Services.
Previously, he served as Senior Products' Vice President and Chief Financial Officer, where he oversaw the company's Prescription Drug Plan and Medicare Advantage projects and led its Medicare Risk Adjustment team.
About Humana Inc
Humana Inc. provides customized health care services and solutions to help individuals and communities have access to the highest quality health care. Humana rated 56th on the 2019 Fortune 500 list as a result of the great service it has delivered.
Who are the Founder/s of Humana Inc?
David A. Jones, Sr. and Wendell Cherry founded the nursing home company Extendicare in 1961. In 1972, it overcame all U.S. competitors in the nursing care business to become the market leader. In 1974, the company altered its name to Humana Inc. after selling its nursing home operation and acquiring hospitals. As the American health care system was transitioning into what it is now, the firm quickly entered the market with affordable health insurance policies.
Where is Humana Inc. Headquarters?
Humana, a health insurance provider, has its headquarters in Louisville, Kentucky. Other 22 Humana Inc. offices in the United States are located in Cincinnati, Chicago, and Green Bay.
What Industries Does Humana Inc. Serve?
Humana Inc. is an American-based for-profit health insurance provider. It focuses its operations primarily on low-income families and communities, as well as service members. It is also one of the leading providers of Medicare and Medicaid health services.
The company operates through the Retail, Employer Group, and Health and Well-Being Services divisions.
Medicare and commercial fully-insured medical and specialty health insurance coverage is included in the Retail.
Medicare and commercial fully-insured medical and specialty health insurance benefits are offered through the Employer Group.
The Health and Well-Being Services market includes medical services, pharmacy, integrated wellness, and home care services provided to members and third parties by the health plan.
What Services Does Humana Provide? 
Humana provides a human approach to accessing health care — a holistic approach not only limited to traditional provider care but also includes transportation, health plans, home health nurses, and other services.