AmerisourceBergen is a global solutions provider across the health care supply chain. It is one of the largest pharmaceutical wholesalers and distribution service companies recording over $200B in annual revenue. Driving AmerisourceBergen's success are great minds that have the vision and a goal to accomplish. Here's a rundown of AmerisourceBergen leaders and executives.
The Executive Team of AmerisourceBergen Corporation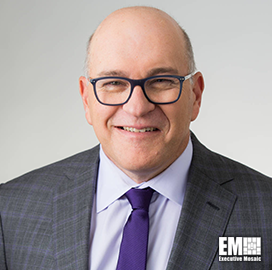 Steven H. Collis
Chairman, President, and Chief Executive Officer
Steven H. Collis was elected president and CEO in 2011 and chairman in 2016. Since elected, AmerisourceBergen saw tremendous financial growth–with AmerisourceBergen's annual revenue jumping more than 80%. The number of AmerisourceBergen employees also increased to over 42,000 spread across offices in more than 50 countries.
Leading the AmerisourceBergen executives team, Collis pioneered the acquisition of World Courier which strengthened the company's global offering expanding its business outside North America for the first time. Partnering with Walgreens Booths Alliance in 2013 is an industry first––turning a national pharmacy chain turning over its pharmaceutical distributions to a pharmaceutical wholesaler for generic product sourcing.
In 2021, AmerisourceBergen acquired Alliance Healthcare, a European-based company which enhanced AmerisourceBergene's reach and solutions within the pharmaceutical distribution and advanced the company's ability to provide innovative health care solutions to its customers around the world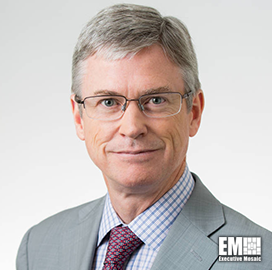 James F. Cleary
Executive Vice President and Chief Financial Officer
James Cleary was named Chief Financial Officer in 2018. He manages the organization's financial strategy and oversees the company's financial functions including accounting, corporate finance, investor relations, tax, treasury, and audit.
Previously, he served as a Group President of Global Commercialization Services and Animal Health leading the company's pharmaceutical-commercialization solutions for manufacturers including AmerisourceBergen's international business and the animal health portfolio solutions. He also served as the Chief Executive Officer of MWI Veterinary Supply Inc. in 2005 until the company's acquisition by AmerisourceBergen in Feb 2015.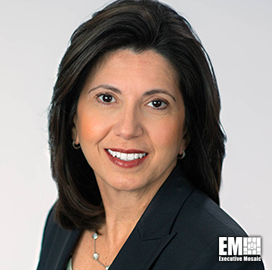 Silvana Battaglia
Executive Vice President and Chief Human Resources Officer
Silvana Battaglia is the Executive Vice President and Chief Human Resources Officer with more than two decades of experience running domestic and international human resources organizations. Battaglia also helped shape high-performance cultures and drive organizational effectiveness within the pharmaceutical and business services sectors.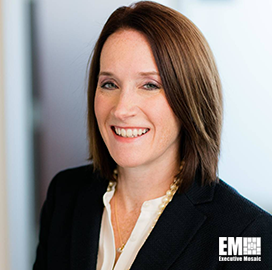 Elizabeth Campbell
Executive Vice President Chief Legal Officer
As the Chief Legal Officer, Elizabeth Campbell is responsible for the legal, regulatory, corporate security, global business resilience, and enterprise risk management sectors. Prior to her role, Campbell was Deputy General Counsel and Senior Vice President at AmerisourceBergen overseeing the legal teams that support AmerisourceBergen's businesses, corporate functions, and litigation.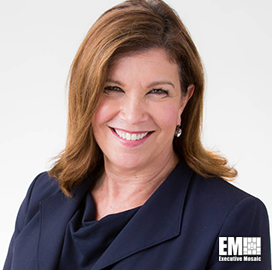 Gina K. Clark
Executive Vice President and Chief Communications & Administration Officer
Gina Clark has more than 30 years of experience in the health care industry heading strategic communications, marketing, government affairs, human resources, and corporate citizenship. Clark has been in the leadership position overseeing the strategic marketing and integrated branding initiatives across AmerisourceBergen and its business units. She was also senior vice president of marketing and business development for AmerisourceBergen Specialty Group.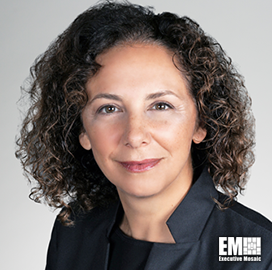 Leslie Donato
Executive Vice President and Chief Strategy Officer
As the Chief Strategy Officer of AmerisourceBergen, Donato architects and leads the organization's long-term growth strategy and oversees initiatives that aim to diversify the organization's portfolio through innovative build or buy opportunities. Donato has over 25 years of long-range strategy and health care industry expertise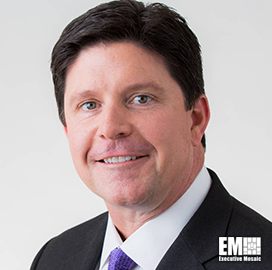 Robert P. Mauch
Executive Vice President and Group President
Robert P. Mauch held multiple positions from 2012 to 2017 within AmerisourceBergen Drug Corporation, including Executive Vice President and President, Chief Operating Officer, and Senior Vice President-Operations. Mauch strengthened AmerisourceBergen's industry-leading partnership with Walgreens Boot Alliance in 2013. As the founder of Xcenda, Mauch has more than 30 years of career in pharmaceutical care. From health economics, and strategic and reimbursement consulting to manufacturers to introduce new pharmaceutical products to the market.
About AmerisourceBergen Corporation
Founded in 2001, AmerisourceBergen Corporation is a global leader in many sectors of health care solutions. It is known for marking a series of firsts: the first wholesaler managing the daily distribution of brands, and generic and specialty products in the national retail chain. It is also the first global wholesaler and pharmacy partnership that effectively and efficiently source products.
In 2022, AmerisourceBergen wins a $6B contract with the Department of Defense providing provide pharmaceutical products and other related items for the Tricare Pharmacy Program.
AmerisourceBergen Corporation Headquarters
AmerisourceBergen corporate headquarters is located in Conshohocken, Pennsylvania.
Who is the founder of AmerisourceBergen?
The history of AmerisourceBergen began in 1871 with Lucien Napoleon Brunswig, a leader in the drug wholesale market, partnering with Wheelock-Finlay, a well-established wholesale drug company. The Brunswig Drug Company focused on wholesale drug distribution. Around 1969, the company was later acquired by Bergen Drug Company becoming Bergen Brunswig Corporation. The company continued to grow in specialty pharmaceutical distribution.
In 2001, the company combined with AmeriSource Health Corporation, becoming AmerisourceBergen. Since then, it became the country's largest network of pharmaceutical manufacturers, consulting, and commercialization services providing services in 50+ countries worldwide.
Who owns AmerisourceBergen Corporation?
Walgreens Boots Alliance, with a stake of nearly 30 percent, is currently the largest shareholder of AmerisourceBergen. The two company's close partnership is expected to build a stronger distribution presence and capabilities, facilitate higher growth investments, and strategic partnerships in the US and outside.