As if being an event organizer isn't challenging enough, the COVID-19 pandemic happened. The event management industry is one of the countless other businesses heavily impacted by the global pandemic. Live conferences and face-to-face gatherings were brought to a screeching halt and were either postponed or canceled. So to adapt to this sudden change, businesses are now shifting to digital.
This transition posed a myriad of challenges. But, it presented opportunities as well. One of the sure-fire ways to open up an opportunity to seize the victory is by conducting an effective event evaluation.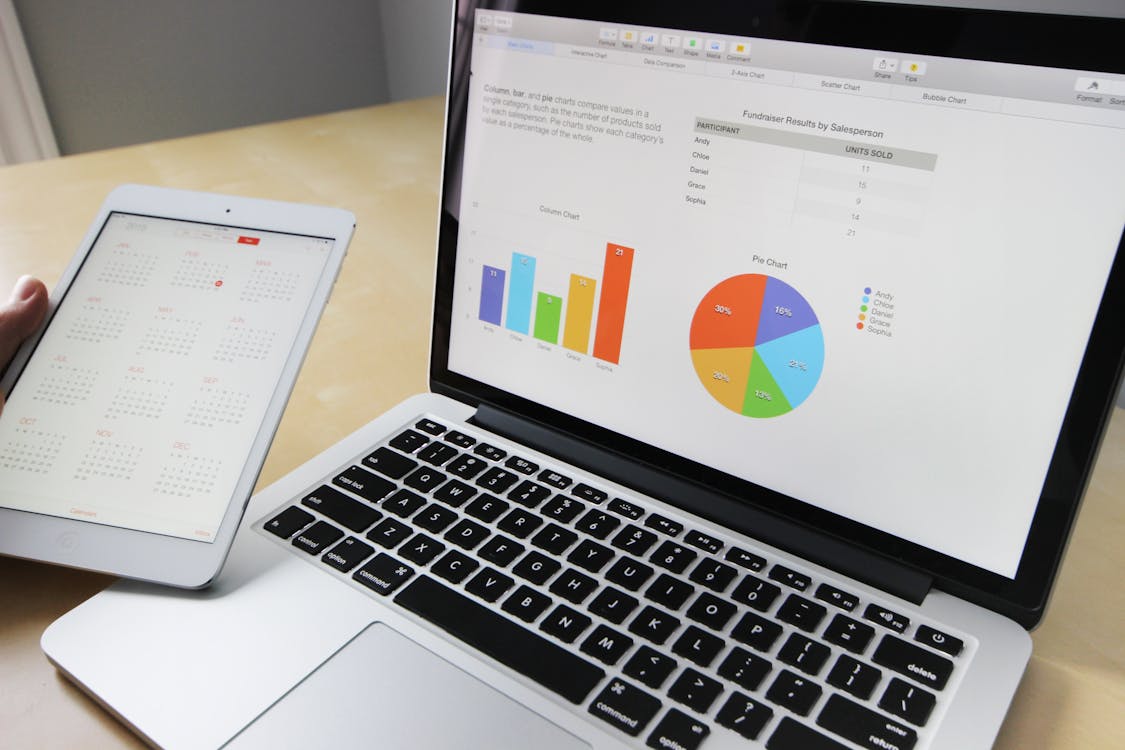 What is event evaluation?
Event evaluation is a key point in event planning. By collecting feedback, event planners gain knowledge to properly evaluate whether their recently concluded event was successful. Usually, the event organizers collect the data of attendees using various channels to determine whether their event has met their Key Performance Indicators (KPIs).
What is the importance of conducting a post-event evaluation?
Event evaluation lets organizers assess the event's success
Essentially, performing post-event evaluation ensures that future events will be more successful than the previous ones. Guided by their event management KPIs, it gives the organizers an in-depth view of the event's strengths and weaknesses to formulate a better event planning strategy in the future.
Furthermore, a thorough post-event survey lets the organizers glean their attendees' overall view of their events. For example, favorable feedback means that the organizers were triumphant in achieving the event's objectives, its brand, and its sponsors. On the other hand, receiving critical responses due to several factors may spell a decrease in the brand's image.
A thorough event evaluation can improve relationships with sponsors
Sponsors value transparency in their business relationships, especially when it involves their investments. By providing them with a comprehensive post-event evaluation report, investors can see if the revenue generated by the event has reached their prospected Return of Investment (ROI) or not.
In the future, event organizers can also use their post-event documentation as a tool to highlight their capability in delivering exceptional results. If, for example, the event has exceeded the expected revenue from ticket sales, previous sponsors and prospect investors are now more likely to contact the organizers to sign a deal with them.
However, these findings are only as good as their post-event data gathering methods. If the organizers only used limited channels to gather answers and insights, they would also have incomplete research findings to evaluate.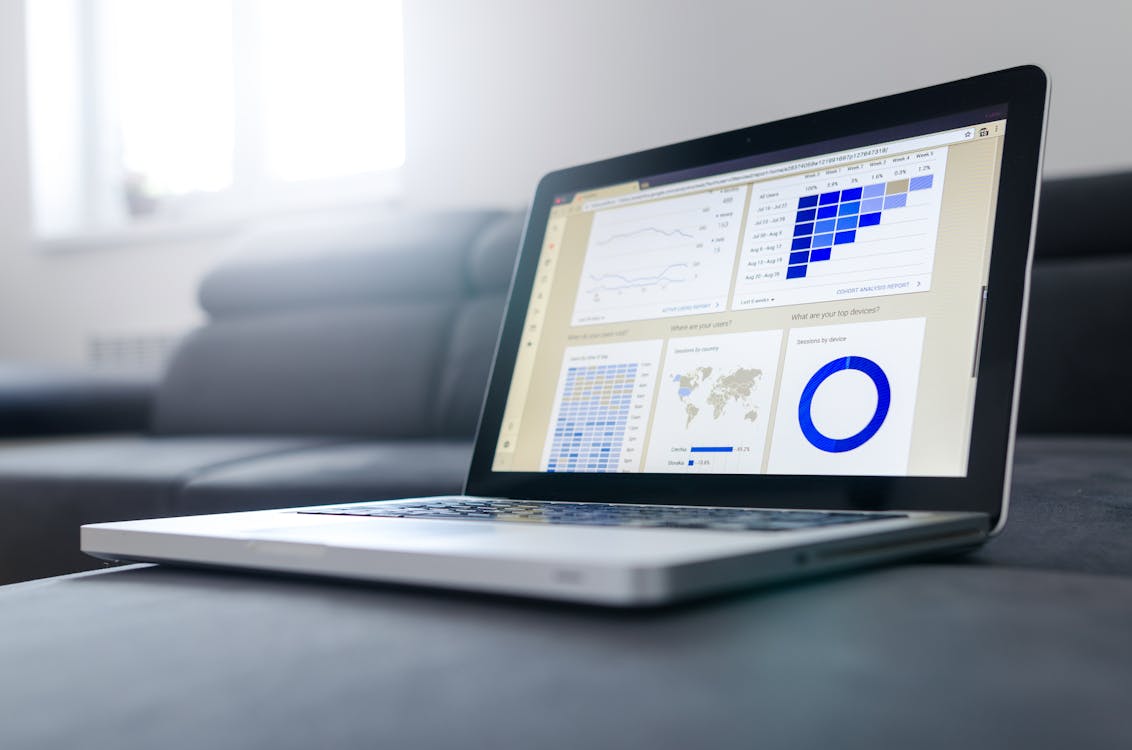 How to lead an effective post-event evaluation?
To get actionable insights that organizers can use as part of their strategy for their next event, they need to maximize every available tool at their disposal.
There are several methods in executing an event evaluation. Sending out many surveys to target groups is another way, but it is much more than that. Post-event evaluation is a research process that begins as soon as the curtains open.
1. Set SMART goals
Specific, Measurable, Attainable, Relevant, and Time-bound—these are all characteristics of a decisive goal that will help in guiding organizers in setting their event objectives.
To elaborate, here is a sample goal written in 2 ways:
Goal A: "I want to make my event successful."
Goal B: "I want a 30% increase in social media engagement by the end of the event."
Specific 
Setting specific goals helps eliminate the gray areas in determining the success of the event. Goal A is vague and confusing since there are several parameters to measure the success of the event. On the other hand, Goal B specified increased social media engagements as the goal, which helps in evaluating the event's progress.
Measurable
Having measurable goals help event planners evaluate whether their events achieved their set goals. Since Goal A did not pinpoint its specific measure for success, it is impossible to track if the event has attained its set objectives. Conversely, Goal B indicated a measurable 30% increase in the value of social media metrics.
Attainable
Reaching for the stars helps motivate the events management team to do its best. But, shooting for the moon may impact their morale negatively instead. Goal B's 30% increase in social media engagements is a realistic figure pushing the team to deliver its best effort.
Relevant
It goes without saying that when setting goals, it should be relevant to all parties involved. This means that the goals should benefit not only the organizers but also their clients and attendees. Following Goal B's standard, another example of an objective that will help measure the attendees' interest is "I want a 45% increase in guest satisfaction compared to last year's event."
Time-bound
Organizers should set all goals within a reasonable time frame for them to be actionable. As stated in the example above, Goal A has no specified deadline, whereas Goal B clearly states that the increase in metrics should be achieved by the end of the event.
2. Get familiar with digital survey tools 
Fortunately, there are now different online feedback-gathering tools that are free and widely available to use! Thanks to modern technology, it is now more convenient to collect feedback and compile all the data in one place so organizers can easily evaluate the outcome.
For basic survey questionnaires, Google Forms does the job. Its simple interface is easy to use and lets the responders focus on answering by keeping its website distraction-free. Organizers can choose how their form will be executed—create multiple-choice queries, open-ended questions to gather qualitative feedback or a mix of both. Additionally, Google Forms will automatically create a Google Sheets file where organizers can view all of the guests' responses regarding the post-event survey questions at a glance.
For a more user-friendly and interactive survey, Typeform is a good option, too. Compared to Google Forms, it offers various aesthetic options to choose from. In most cases, especially when the clients are very particular with the look of the event promotional materials, Typeform is usually on top of the list of preferred tools to collect feedback.
On the other hand, Survey Monkey offers a collection of more than 200 professionally created survey templates that people can conveniently answer on their emails or even Facebook Messenger. Both Typeform and Survey Monkey provides a paid version for more survey customization options, extra respondents, and more in-depth data analysis. In some cases, an organizer can also opt to use an event app. An event app can conduct surveys, gather their attendees' real-time reactions, and even encourage them to engage with the event's activities.
3. Observe the attendees' real-time reactions
Despite these event evaluations taking place after the event, data gathering should begin as soon as the event starts.
Event managers should always be present and observant to take note of the eventgoers' reactions. Are they bored? Are they engaging with the guest speaker? And for face-to-face events, are they comfortable in the venue? These are some of the points to keep in mind when monitoring the event.
4. Send out the post-event survey immediately after the event has ended
Timing is everything. When sending out questionnaires, it is advisable to send the event survey right after the event has concluded while it is still fresh on everyone's minds. To ensure that the data for the event evaluation is complete, organizers should share curated surveys for their participants, staff members, and stakeholders.
To create an effective feedback survey, here are some tips for organizers:
Identify a goal for the survey to have a general direction on what questions should be asked.
Keep it concise enough that respondents can finish the survey within five minutes to prevent respondents from quitting halfway.
Avoid using vague multiple choice answers such as "rarely" or "likely" and instead use definite ratings or numbers.
Optional: give an incentive to respondents, such as a gift card from a sponsor, after finishing the survey.
As for what should be the content of the curated surveys, here are some guide questions for each target group:
For participants: 
Will you recommend this event to a friend?
Are you comfortable with the event's venue?
How do you think the organizers could have improved the event?
For the event management staff:
What do you think about the overall staff performance?
How well-organized do you think was the event?
How would you rate your team's overall performance? Elaborate.
For the investors and stakeholders:
What are your thoughts about the event?
Did the event meet your expectations? Why or why not?
Will you be interested in joining us again next year?
5. Monitor social media mentions
Staying active on social media should be part of every organizer's marketing efforts. Aside from being an excellent avenue for pre-event promotions, social media also helps organizers instantly measure their audience's reactions by checking the event's hashtags, mentions, tags, and more.
And with that critical point in mind, organizers can also further maximize their event's social media reach through live-tweeting and doing a LIVE broadcast on target platforms such as Facebook and LinkedIn. By doing so, eventgoers can now share their thoughts in real-time and even broadcast them to their networks.
But, that is not all! Being constantly visible on different social media platforms enables the organizers to forge lasting connections with their participants and even pique the interests of those who were not even able to attend the event.
6. Calculate profits and losses
As previously stated, sponsors and stakeholders value transparency whenever it comes to matters concerning their investments. And for that reason, it is advisable to be meticulous in handling every transaction records as early as possible. Then after the event has reached its conclusion, organizers should review all their on hand financial documents to calculate the event's generated profits and expenses correctly. The organizers can justify the results and determine whether every party involved has reached their target ROI.
After completing the evaluation process mentioned above, the organizer's next course is to prepare a comprehensive event evaluation report with the sponsors and stakeholders. The report will provide justification that the organizers are well capable of achieving the event's objectives to satisfy their investors' expectations.