Climate experts from government, industry and academia convened Thursday to discuss the challenges, opportunities, previous achievements and future goals surrounding the United States' climate change mitigation efforts in the context of global climate progress and in accordance with the 2016 Paris Agreement.
Steve Ambrose, chief climate scientist for SAIC, facilitated the timely discussion with the Department of Defense's Michael McGhee, the Center for Strategic and International Studies' Joseph Majkut, Northwestern University's Dr. Wil Burns and climate policy expert Pari Kasotia, who gathered to share their insights and expertise on the implications policy measures can have on driving climate action in the U.S. and abroad.

This discussion was part of the Potomac Officers Club's How Climate Policy Can Drive Change virtual forum on Thursday, which is available to view on-demand now. The event was the second installment of SAIC's climate change series, following the first event, titled, "Meeting the Challenge of Climate Change in Industry, Government and Society."
Signed on Apr. 22, 2016, the Paris Agreement is an international treaty which aims to increase climate mitigation capabilities and adaptation efforts for its 193 parties. After a brief, year-long departure, the United States rejoined the agreement in January 2021.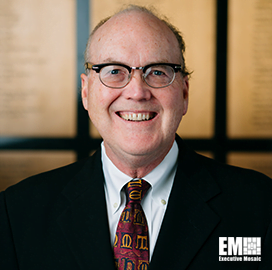 "The Paris Agreement establishes the solitary goal of trying to hold temperatures to well below two degrees Celsius, and at least aspirationally to 1.5 degrees Celsius, reflecting the fact that there are serious implications when we exceed those thresholds," explained Dr. Wil Burns, visiting professor in the Environmental Policy and Culture program at Northwestern University.
Today, the U.S. is working to achieve the temperature and emissions goals outlined in the agreement through policy measures, increased funding and a heightened emphasis on climate change across the federal landscape.
Members of the Paris Agreement convene annually during the United Nations Climate Change Conference to share their progress, improve their national climate pledges and discuss scientific projections on climate change.
Shortly after the 26th conference, often referred to as COP26, held in 2021, the International Energy Agency put forth that the Paris Agreement's temperature goals could realistically be met – and even exceeded – if each party could reach net-zero emissions.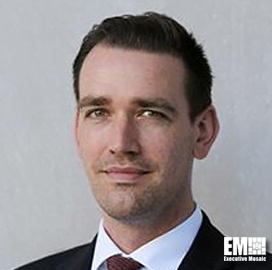 Joseph Majkut, director of the Energy Security and Climate Change Program at the Center for Strategic and International Studies, described the IEA's scenario as a hopeful and promising one.
"For the first time, we really have a picture of a world that is heading toward a less than two degrees [Celsius] outcome, or at least aiming to make one very, very possible," he said. "That's a totally different place than we found ourselves a few years ago."
Majkut noted that because temperatures are already over one degree Celsius of global warming, the situation will require countries to make higher and more serious commitments to lowering emissions in the future; but the underlying effort, Majkut said, is already at work.
"The ambition is in the right place," he posited. "And now the question is, can public policy help us get there?"
But despite this optimistic scenario, climate experts warn that not enough action is currently being taken at the appropriate speed in order to bring the U.S. and other parties within the parameters of the Paris Agreement.
"What needs to be emphasized is that there's still a massive gap between the goals themselves, the temperature pledges and the policies that countries have actually put into place to date," commented Dr. Burns.
"Many analysts still believe that the world is on a trajectory not to hold temperatures to well below two degrees Celsius, but to increase temperatures to somewhere between 2.8 and 3.4 degrees Celsius," he explained, highlighting the urgency of the matter.
Pari Kasotia, an energy policy and regulatory expert working at the state level, said timing is a crucial aspect of the climate conversation that must be prioritized in order to achieve successful climate resilience.
"When we talk about climate change, I think speed is the number one factor that we need to worry about," Kasotia shared. "As we all know, it has been five plus years since the Paris Agreement passed, and the majority of countries are failing to meet their [Nationally Determined Contributions]."
However, Kasotia said placing too much emphasis on speed can leave out other important factors that have emerged over the past few years like equity, inclusion and access.
She noted, "We all want to see swift climate action, but that comes at the risk of leaving behind crucial voices and creating policies that are not durable."
At the federal level, and throughout the country's military service branches, there is a noticeable cultural shift in regards to climate change – an area which Michael McGhee said the Department of Defense is embracing "with more rigor lately" – under Defense Secretary Lloyd Austin's leadership.
McGhee, who serves as executive director for Climate Resilience at the Office of the Deputy Assistant Secretary of Defense and a member of the Senior Executive Service, said the Defense Department now sees climate resilience as critical to its mission.
"Broadly, we view climate change adaptation – that is preparing for and being ready to adapt to a changing climate around us – as something that is intrinsic to our nature," McGhee said.
The DoD in particular has garnered significant attention from climate activists recently, as the department produces a majority of the U.S. government's emissions.
"We are fully aware that the Department of Defense has a substantial footprint in terms of climate change mitigation from our use of energy, primarily," he noted. "So all eyes turned to us to demonstrate a leadership position."
McGhee cited the department's recent request for information on sustainable energy technologies as a meaningful step in the right direction on tackling climate change within the DoD in alignment with recent policy measures like President Biden's executive order on clean energy.

Join the Potomac Officers Club for its next event, 2022 Border Protection Innovations and Technology Forum on March 15 to hear from public and private sector leaders about the new, cutting-edge technologies being deployed at the U.S. border and ports of entry to enhance national security and better protect American citizens.
Register now for the 2022 Border Protection Innovations and Technology Forum on March 15!